Hey, everyone!
Hope y'all had a good Fourth of July weekend! I had Thursday and Friday off (first back to back days off in weeks!), but worked Saturday and Sunday as always during the summer. Got some some much needed gardening done, cleaned up, scheduled blog posts for both this blog and my other, worked out. All in all, a good time. :)
There are some fabulous books coming out this month, including two books that have been on my TBR for months. Let's get right into it.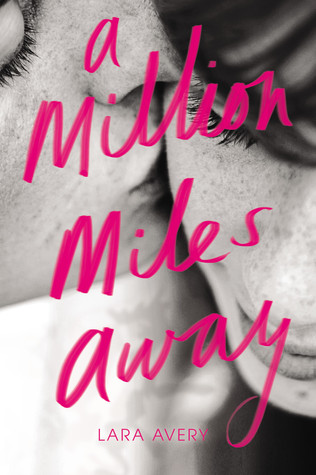 Add to Goodreads

July 7th

Young adult contemporary romance. I'm a little unsure of this one, so I'll be waiting to see what others think of it being diving in.

Perfect for fans of Nicholas Sparks, this breathtaking story of love and loss is guaranteed to break your heart and sweep you off your feet.

When high school senior Kelsey's identical twin sister, Michelle, dies in a car crash, Kelsey is left without her other half. The only person who doesn't know about the tragedy is Michelle's boyfriend, Peter, recently deployed to Afghanistan. But when Kelsey finally connects with Peter online, she can't bear to tell him the truth. Active duty has taken its toll, and Peter, thinking that Kelsey is Michelle, says that seeing her is the one thing keeping him alive. Caught up in the moment, Kelsey has no choice: She lets Peter believe that she is her sister.

As Kelsey keeps up the act, she crosses the line from pretend to real. Soon, Kelsey can't deny that she's falling, hard, for the one boy she shouldn't want.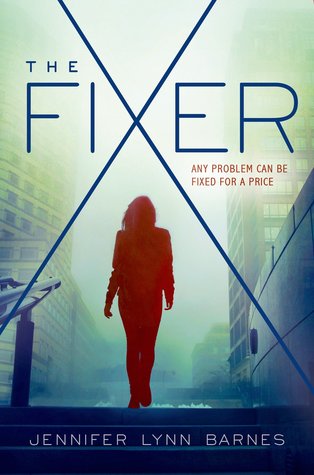 Add to Goodreads

July 7th

Young adult thriller

Sixteen-year-old Tess Kendrick has spent her entire life on her grandfather's ranch. But when her estranged sister Ivy uproots her to D.C., Tess is thrown into a world that revolves around politics and power. She also starts at Hardwicke Academy, the D.C. school for the children of the rich and powerful, where she unwittingly becomes a fixer for the high school set, fixing teens' problems the way her sister fixes their parents' problems.

And when a conspiracy surfaces that involves the family member of one of Tess's classmates, love triangles and unbelievable family secrets come to light and life gets even more interesting—and complicated—for Tess.

Perfect for fans of Pretty Little Liars and Heist Society, readers will be clamoring for this compelling teen drama with a political twist.
Add to Goodreads

July 7th

Young adult mystery/thriller

When two boys walk into the woods, and one comes out covered in blood, what would you believe?


Fletcher and Adam venture into the woods for an afternoon hike, but when day turns into night and neither boy returns, their town is thrown into turmoil. Avery, the detective's daughter, is the one to find Fletcher—dishelved, disoriented, and covered in blood. He has no memory of what happened, but Avery can't shake the feeling that something's off. When Adam's body is finally found, Avery is determined to uncover the truth. But if she stands by her gut, and Fletcher, is she standing by a friend, or a murderer? The answer might cost her her life.
Add to Goodreads

July 7th

Young adult horror. That cover!

We're all gonna die down here. . . .

Julie lies dead and disemboweled in a dank, black subway tunnel, red-eyed rats nibbling at her fingers. Her friends think she's just off with some guy—no one could hear her getting torn apart over the sound of pulsing music.

In a tunnel nearby, Casey regrets coming to Survive the Night, the all-night underground rave in the New York City subway. Her best friend Shana talked her into it, even though Casey just got out of rehab. Alone and lost in the dark, creepy tunnels, Casey doesn't think Survive the Night could get any worse . . .

. . . until she comes across Julie's body, and the party turns deadly.

Desperate for help, Casey and her friends find themselves running through the putrid subway system, searching for a way out. But every manhole is sealed shut, and every noise echoes eerily in the dark, reminding them they're not alone.

They're being hunted.

Trapped underground with someone—or something—out to get them, Casey can't help but listen to her friend's terrified refrain: "We're all gonna die down here. . . ." in this bone-chilling sophmore novel by the acclaimed author of The Merciless.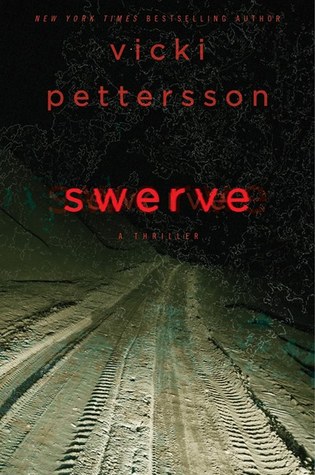 Add to Goodreads

July 7th

Adult thriller

It's high summer in the Mojave Desert, and Kristine Rush and her fiancé, Daniel, are en route from Las Vegas to Lake Arrowhead, California, for the July Fourth holiday weekend. But when Daniel is abducted from a desolate rest stop, Kristine is forced to choose: return home unharmed, but never to see her fiancé again, or plunge forward into the searing desert to find him…where a killer lies in wait.
Add to Goodreads

July 7th

New adult contemporary romance. So excited for this one! The first book in the series is one of my all time favorites.

I come from a family of fighters. I always thought I'd follow in their shadows, becoming unstoppable in the ring. That changed the day I saved the life of a woman I loved, but could never have.

My brother hailed me as a hero, and my reward was a wheelchair.

Paralyzed, my life became an inescapable nightmare.

Until I met her.

Ash Mabie had a heart-stopping smile and a laugh that numbed the rage and resentment brewing inside of me. She showed me that even the darkest night still had stars, and it didn't matter one bit that you had to lie in the weeds to see them.

I was a jaded asshole who fell for a girl with a knack for running away. I couldn't even walk but I would have spent a lifetime chasing her.

Now, I'm on the ropes during the toughest battles of my life.
Fighting the shadows of our past.
Fighting to reclaim my future.
Fighting for her.
Add to Goodreads

July 9th

New adult contemporary crime romance. The ratings on this one are off the charts!

Twenty-Four hours before we were to be married--I offered to shoot her.


Ten hours before our wedding--I made a mockery of her dying wish.




Five hours before we were going to say our vows--I promised I'd never love her.




One hour before I said I do--I vowed I'd never shed a tear over her death.




But the minute we were pronounced man and wife--I knew.




I'd only use my gun to protect her.




I'd give my life for hers.




I'd cry.




And I would, most definitely, lose my heart, to a dying girl---a girl who by all accounts should have never been mine in the first place.




I always believed the mafia would be my end game--where I'd lose my heart, while it claimed my soul. I could have never imagined. It would be my redemption.




Or the beginning of something beautiful.




The beginning of her.




The end of us.
Add to Goodreads

July 14th

Adult erotic romance

In order to survive a life of tragedy, Deacon McConnell embraced his roughest edges and learned to fight on the streets. Then a life-changing jujitsu seminar led by Sensei Ronin Black led Deacon to become a professional fighter. With his muscular physique and his body covered in tattoos and scars, the MMA fighter defines mean, both on and off the mat.

But everything changes when innocent Molly Calloway signs up for his kickboxing class. Molly is Deacon's opposite in every way: She's kind, sweet, thoughtful, and educated. After a heated argument between them turns into a passionate encounter, Deacon realizes Molly is eager to experience more, and she looks to him to take her to the darker edge of lust....

The last thing either of them expects is how deeply their lives will be thrown upside down by the passion they find together.
Add to Goodreads

July 14th

Adult erotic romance


She was forbidden.

I didn't care.



As my best friend's little sister, Macey Hale was off-limits, but the girl was tempting as sin and forbidden as fuck. I wish I could say that stopped me. I wish I could tell you I behaved like a gentleman.





I didn't.





When she waltzes back into my life with that same spark I fell for, looking every bit the beautiful woman I knew she'd grow into, I have to force myself to remember I'm different from the man she once knew. I'm colder. Harder. And for good reason.




With my heart on lockdown and my hands aching to touch her, I set out to prove that I can keep myself in check this time.





No strings. No attachments.





And definitely no falling for her again.
Add to Goodreads

July 14th

Young adult dystopian, book two in a series.

You don't belong with us. These are the words that echo through the minds of all immune Americans—those suffering the so-called adverse effects of an experimental vaccine, including perfect recall, body manipulation, telepathy, precognition, levitation, mind-control, and the ability to change one's appearance at will.

When immune individuals begin to disappear—in great numbers, but seemingly at random—fear and tension mount, and unrest begins to brew across the country. Through separate channels, super-powered teenagers Ciere, Daniel, and Devon find themselves on the case; super criminals and government agents working side-by-side. It's an effort that will ultimately define them all—for better or for worse.
Add to Goodreads

July 14th

Young adult thriller




A spine-tingling debut about the ultimate game of cat-and-mouse in reverse as a teen struggles to retain hope—and her sanity—while on the run from a cunning and determined killer.




Ruth Carver has always competed like her life depends on it. Ambitious. Tough. Maybe even mean. It's no wonder people call her Ruthless.





When she wakes up with a concussion in the bed of a moving pickup trick, she realizes she has been entered into a contest she can't afford to lose.





At a remote, rotting cabin deep in the Blue Ridge Mountains, Ruth's blindfold comes off and she comes face-to-face with her captor. A man who believes his mission is to punish bad girls like Ruth. A man who has done this six times before.





The other girls were never heard from again, but Ruth won't go down easy. She escapes into the wilderness, but her hunter is close at her heels. That's when the real battle begins. That's when Ruth must decides just how far she'll go in order to survive.





Back home, they called her Ruthless. They had no idea just how right they were.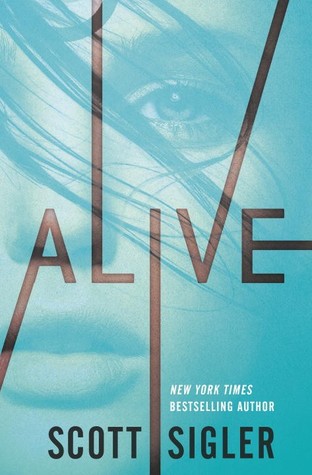 Add to Goodreads

July 14th

Young adult dystopian

From New York Times bestselling author Scott Sigler comes something utterly new: a gripping sci-fi adventure trilogy in the vein of The Hunger Games, Divergent, and The Maze Runner. A group of young adults awake in a mysterious enclosed space with no knowledge of who they are or how they got there…and an indomitable young woman must lead them not only to answers but to survival.



A young woman awakes trapped in an enclosed space. She has no idea who she is or how she got there. With only her instincts to guide her, she escapes her own confinement—and finds she's not alone. She frees the others in the room and leads them into a corridor filled with the remains of a war long past. The farther these survivors travel, the worse are the horrors they confront. And as they slowly come to understand what this prison is, they realize that the worst and strangest possibilities they could have imagined don't even come close to the truth.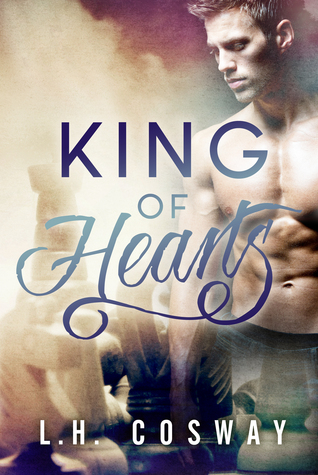 Add to Goodreads

July 16th

New adult contemporary romance. I'm so thrilled to have received an ARC of this! Cosway is one of my favorite writers, and King of Hearts is one of my most anticipated releases of 2015.

Welcome to the City, London's most prestigious square mile, where finance reigns and Oliver King is a rising prince.



I used to rule the world.





There might be wolves on Wall Street, but there were crocodiles in Canary Wharf. Some of us craved money. Some of us craved power.





I liked money, and power had its advantages, but what I really wanted was to excel, to surpass the men who came before me. I never cared much for love and romance until I met Alexis.





I could feel it the very moment she walked into the interview, with her outspoken charm and vivacious personality. She cast all the others in shadow, made me laugh when life held no humour. Our friendship should have remained professional, but it wasn't long before the lines started to blur.





You know what they say about the best laid plans of mice and men? Well, I never foresaw where my plans would lead, and only in my darkest hour did I finally see the light…





You can have all the money and prestige in the world and still be the poorest man alive. And love, well, I hate to use a tired old cliché, but love can be the thing that truly sets you free.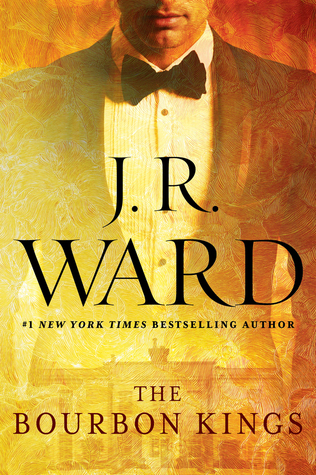 Add to Goodreads

July 28th

Adult contemporary romance. I had my first venture into Ward's writing last month, and I'm curious as to how this one will be. It's hugely different from most of her other novels.

For generations, the Bradford family has worn the mantle of kings of the bourbon capital of the world. Their sustained wealth has afforded them prestige and privilege—as well as a hard-won division of class on their sprawling estate, Easterly. Upstairs, a dynasty that by all appearances plays by the rules of good fortune and good taste. Downstairs, the staff who work tirelessly to maintain the impeccable Bradford facade. And never the twain shall meet.
For Lizzie King, Easterly's head gardener, crossing that divide nearly ruined her life. Falling in love with Tulane, the prodigal son of the bourbon dynasty, was nothing that she intended or wanted—and their bitter breakup only served to prove her instincts were right. Now, after two years of staying away, Tulane is finally coming home again, and he is bringing the past with him. No one will be left unmarked: not Tulane's beautiful and ruthless wife; not his older brother, whose bitterness and bad blood know no bounds; and especially not the ironfisted Bradford patriarch, a man with few morals, fewer scruples, and many, many terrible secrets.

As family tensions—professional and intimately private—ignite, Easterly and all its inhabitants are thrown into the grips of an irrevocable transformation, and only the cunning will survive.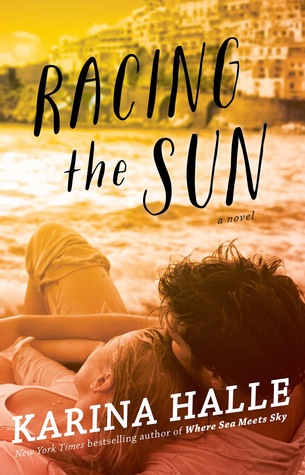 Add to Goodreads

July 28th

New adult contemporary romance. I'm a massive Karina Halle fan as most of you all know, but I'm a bit leery of this one. It's a spinoff of a spinoff (yes...), and while I absolutely adored the original book, the first spin off wasn't my favorite and wasn't what I expected from Halle's writing. The character it revolves around should've stayed as a side character.

From the USA TODAY bestselling author of Where Sea Meets Sky comes a new adult novel about a young woman who becomes a nanny in Capri and falls for her charges' bad-boy brother.
It's time for twenty-four-year-old Amber MacLean to face the music. After a frivolous six months of backpacking through New Zealand, Australia, and Southeast Asia, she finds herself broke on the Mediterranean without enough money for a plane ticket home to California. There are worse places to be stuck than the gorgeous coastline of southern Italy, but the only job she manages to secure involves teaching English to two of the brattiest children she's ever met.

It doesn't help that the children are under the care of their brooding older brother, Italian ex-motorcycle racer Desiderio Larosa. Darkly handsome and oh-so-mysterious, Derio tests Amber's patience and will at every turn—not to mention her hormones.

But when her position as teacher turns into one as full-time nanny at the crumbling old villa, Amber finds herself growing closer to the enigmatic recluse and soon has to choose between the safety of her life back in the States and the uncertainty of Derio's closely guarded heart.
What releases are you looking forward to?
- The Bibliophile Babe