Waiting on Wednesday is a weekly event hosted by
Breaking The Spine
. It's a chance for us to
freak out
share our most anticipated upcoming releases.
August 4th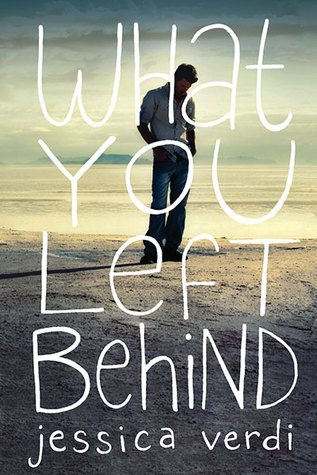 It's all Ryden's fault. If he hadn't gotten Meg pregnant, she would have never stopped her chemo treatments and would still be alive. Instead, he's failing fatherhood one dirty diaper at a time. And it's not like he's had time to grieve while struggling to care for their infant daughter, start his senior year, and earn the soccer scholarship he needs to go to college.
The one person who makes Ryden feel like his old self is Joni. She's fun and energetic—and doesn't know he has a baby. But the more time they spend together, the harder it becomes to keep his two worlds separate. Finding one of Meg's journals only stirs up old emotions, and Ryden's convinced Meg left other notebooks for him to find, some message to help his new life make sense. But how is he going to have a future if he can't let go of the past?
Last I heard, sometime in August (one of my most anticipated!)
LET THERE BE LIGHT.
My name is Calla Price and I'm broken.
My pieces are all around me, floating on the wind, even as I desperately try to grasp them.
Who is dead? Alive? Insane?
What is the truth?
I don't know.
I do know this: The darkness is strangling me. With every breath, I choke on another lie.
My mind has protected me, but that shield will soon be lowered.
All will be revealed.
Every answer to every question.
It's all been leading to this.
Don't be afraid.
Be terrified.
September 29th
When Delilah Marlow visits a famous traveling carnival, Metzger's Menagerie, she is an ordinary woman in a not-quite-ordinary world. But under the macabre circus black-top, she discovers a fierce, sharp-clawed creature lurking just beneath her human veneer. Captured and put on exhibition, Delilah in her black swan burlesque costume is stripped of her worldly possessions, including her own name, as she's forced to "perform" in town after town.
But there is breathtaking beauty behind the seamy and grotesque reality of the carnival. Gallagher, her handler, is as kind as he is cryptic and strong. The other "attractions"—mermaids, minotaurs, gryphons and kelpies—are strange, yes, but they share a bond forged by the brutal realities of captivity. And as Delilah struggles for her freedom, and for her fellow menagerie, she'll discover a strength and a purpose she never knew existed.
Renowned author Rachel Vincent weaves an intoxicating blend of carnival magic and startling humanity in this intricately woven and powerful tale.