Hey, ladies!
After the
Truly Massive Book Haul
from last week, I have another - albeit smaller - haul for you!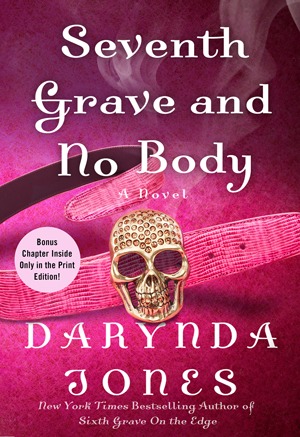 This series is best listened to, I think!

Twelve. Twelve of the deadliest beasts ever forged in the fires of hell have escaped onto our plane, and they want nothing more than to rip out the jugular of Charley Davidson and serve her lifeless, mangled body to Satan for dinner. So there's that. But Charley has more on her plate than a mob of testy hellhounds. For one thing, her father has disappeared, and the more she retraces his last steps, the more she learns he was conducting an investigation of his own, one that has Charley questioning everything she's ever known about him. Add to that an ex-BFF who is haunting her night and day, a rash of suicides that has authorities baffled, and a drop-dead sexy fiancé who has attracted the attentions of a local celebrity, and Charley is not having the best week of her life.

A tad north of hell, a hop, skip, and a jump past the realm of eternity, is a little place called Earth, and Charley Davidson, grim reaper extraordinaire, is determined to do everything in her power to protect it.

We're doomed.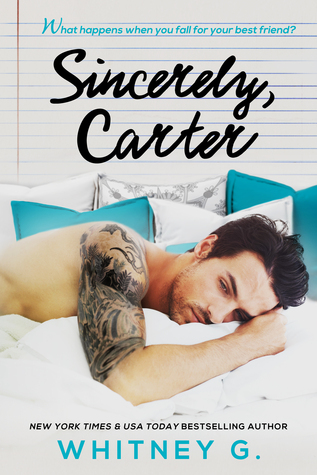 Just friends.
We're just friends.
No, really. She's just my best friend...
Arizona Turner has been my best friend since fourth grade, even when we "hated" each other. We've been there for one another through first kisses, first "times," and we've been each other's constant when good relationships turned bad. (We even went to colleges that were minutes away from each other…)
Throughout the years, and despite what anyone says, we've never crossed the line.
Never thought about it.
Never wanted to.
Until one night changed everything.
At least, it
should've ...

Just friends.
We're just friends.
I'm only saying this until I figure out if she's still "just" my best friend…
Doing a reread of this, and loving it even more the second time around! I wasn't sure on the narrator at first, but she's really grown on me.



Atlanta would be a nice place to live, if it weren't for the magic. When the magic is up, rogue mages cast their spells and monsters appear, while guns refuse to fire and cars fail to start. But then technology returns, and the magic recedes as unpredictably as it arose.





Kate Daniels works for the Order of Knights of Merciful Aid, officially as a liaison with the mercenary guild. Unofficially, she cleans up the paranormal problems no one else wants to handle---especially if they involve Atlanta's shapeshifting community.





When she's called in to investigate a fight at the Steel Horse, a bar on the border between the territories of the shapeshifters and the necromancers, Kate quickly discovers that there's a new player in town. One who's been around for thousands of years---and who rode to war at the side of Kate's father.





This foe may be too much even for Kate and Curran, the Beast Lord, to handle. Because this time Kate will be taking on family.
BEWARE:
LETHALLY SEDUCTIVE ALPHA MALE OF IMMENSE STRENGTH AND DARK EROTICISM. DO NOT LOOK AT HIM. DO NOT TOUCH HIM. DO NOT BE TEMPTED. DO NOT BE SEDUCED....
With his long, black hair and dark, mesmerising eyes, Adam Black is Trouble with a capital T. Immortal, arrogant, and intensly sensual, he is free to roam across time and continents in pursuit of his insatiable desires. That is, until a curse strips him of his immortality and makes him invisible, a cruel fate for so irresistible a man. Now Adam's only hope for survival is in the hands of the one woman who can actually see him.
Enter law student Gabrielle O'Callaghan. For Gabrielle, cursed with the ability to see both worlds, Mortal and Faery, it is the beginning of a long, dangerous seduction. But as Adam's quest to regain his immortality plunges them into a world of timeless magic, the price of surrender could be their very lives. Unless they can thwart the cosnpiracy that threatens both Mortal and Faery realms...and give them a shot at a destiny few mortals ever know: glorious, wondrous, endless love...
Not my usual thing, but it was only $0.99!



One HELLO can change a life. One HELLO can save a life.





Tricia: A girl struggling to find her way after her beloved grandma's death.




Emerson: A guy who lives his life to fulfill promises, real and hypothetical.




Angie: A girl with secrets she can only express through poetry.




Brenda: An actress and screenplay writer afraid to confront her past.




Brian: A potter who sets aside his life for Tricia, to the detriment of both.





Linked and transformed by one phone call, Hello? weaves together these five Wisconsin teens' stories into a compelling narrative of friendship and family, loss and love, heartbreak and healing, serendipity, and ultimately hope.





Told from all five viewpoints: narration (Tricia), narration (Emerson), free verse poetry (Angie), screenplay format (Brenda), narration and drawings (Brian).
Merrick Thatcher went through a hell that no one could possibly imagine. He fought to protect his country, his family, and the men standing at his side, but it wasn't just being a soldier overseas that changed him. He watched his friends die in front of him, felt indescribable pain, and lost his sight in the very same moment.
Badly injured, blind, and angry, he's done with war, but now he's fighting his own battle. So, he's waiting for it to end, spending his days and nights in a thick darkness no light can penetrate. Until Grace walks into his life and his broken eyes open to a woman that changes everything for him.
A story about two flawed souls finding love amidst the grief. A love that shines vividly, even in the dark, and discovering that sometimes being broken is how the light gets in.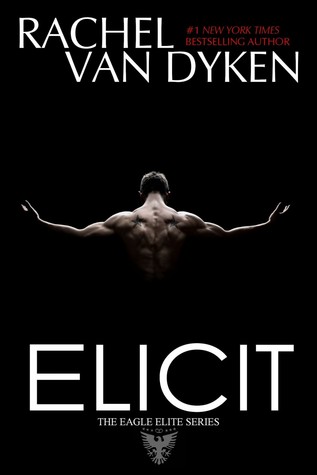 Cursed, numb, rejected, scorned, wicked, sinister, dark, twisted...my name is Tex Campisi and this is my legacy. I killed my father in cold blood and lost my soul right along with him.
I crave war more than peace, and I'm about to take my place in history as the youngest Capo dei Capi in the Cosa Nostra...that is until someone stops me, saves me from myself.
But the only person able to do that...is my best friends sister, Mo Abandanato, and she just ripped my heart out and asked me to hold it in my hands while she put bullets through it.
Im cursed so I did it.
I'm numb so I held it.
I'm wicked so I liked it.
I used the pain Mo caused as a catalyst to turn into my biggest nightmare--the five families greatest enemy. It's my turn to take a stand, knowing full well I'm going to lose my mind to the madness that is the American Mafia. I've always been told Blood is thicker than life. I wish I would have listened. Because regardless of who you love? You will betray. You will kill.
Blood Always Wins.
The only way out is death...yours.
Welcome to the Dark Side of the Family.
Wedding hookups never amount to anything.
Those who partake in this wicked little activity know the rules. Get in. Get laid. Get out. There's no expectation of a relationship. It is what it is.
Dylan Sparks knows the rules. She's familiar with the protocol. And she engages in the best sex of her life with a complete stranger at her ex-boyfriend's wedding.
Reese Carroll doesn't care about the rules. He wants more than just one night with Dylan.
And Dylan finds him too addicting to pass up.
Sweet Addiction is the story of one woman's struggle to keep things casual, and one man's desire to never let her go.
I wasn't a fan of this author's book The Paper Swan, but figured I'd give this $0.99 a try!

This is not your typical love story.
It's not so black and white. Lines are crossed.
Walls are smashed. Good becomes bad.
Bad becomes very, very good.

Shayda Hijazi

—the perfect wife, the perfect mother, the perfect daughter. For thirty-three years, she has played by the rules, swallowing secrets, burying dreams and doing whatever it takes to anchor her family. Shayda Hijazi is about to come face to face with the one thing that can rip it all apart, the one thing her heart has always been denied: Love.



Troy Heathgate

—untamed, exhilarating, dangerous—a man who does exactly as he pleases. Life bends to his will. Until he comes across the one thing he would give it all up for, but can never have.





Born on the same day in opposite corners of the world, their lives collide. And nothing is ever the same again.





Spanning three decades, 53 Letters for My Lover is a fiercely sensual, emotional ride to the heart of an epic, forbidden love that defies it all—an intimate exploration of love, loyalty, passion, betrayal, and the human journey for hope, happiness and redemption.
Phoebe West has been head-over-heels in love with her brother's best friend for as long as she can remember.
Not that he's bothered to notice.
Despite several mortifying attempts at seduction and a decade's worth of unrequited pining, nothing Phoebe does seems to make any impact on the man she's obsessed over since her bra-stuffing days. She knows it's time to let him go, though just the thought is nearly enough to shatter her…
Nathaniel "Nate" Knox has only ever seen Phoebe as one thing: forbidden.
There's a darkness in Nate, the kind you can't avoid after years working in special forces and private security. He's no good for anyone — especially not someone as sweet as his best friend's little sister. He knows he can't have her. Not ever. Even if she makes him feel things he barely recognizes...
Some lines aren't meant to be crossed.
When an unforeseeable series of events sends Phoebe stumbling headfirst into danger, there's only one man who can protect her. Though, in his quest to save her life, he may just break her heart...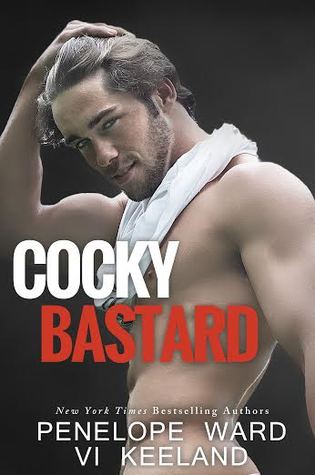 From
New York Times
Bestselling authors
Vi Keeland
and
Penelope Ward
, comes a sexy new standalone novel.
He was someone who belonged in my wildest fantasies instead of a rest stop in the middle of Nebraska.
A sexy, cocky, Australian named Chance was the last person I expected to run into on my cross-country drive.
When my car broke down, we made a deal. Next thing I knew, we were traveling together, spending sexually-tense nights in hotels and taking unplanned detours.
My ordinary road trip turned into the adventure of a lifetime. It was all fun and games until things got intense.
I wanted him, but Chance wouldn't make a move. I thought he wanted me too, but something was holding him back.
I wasn't supposed to fall for the cocky bastard, especially when I knew we'd be going our separate ways.
All good things must come to an end, right?
Except our ending was one I didn't see coming.
Love and Lists is the first book in the Chocolate Lovers spinoff - Chocoholics: The foul-mouthed offspring tell their stories.
Twenty-five-year-old Gavin Ellis has always had the love and support of his family ever since he was a little boy and couldn't stop talking about his penis. He's also always had their unsolicited advice and uncanny knack of embarrassing him at all costs. Now that he's an adult and trying to convince the love of his life to love him back, things haven't changed very much from when he was younger.
When Gavin's best friend Tyler suggests he make a to-do list of items that will ensure he wins the girl, Gavin is one-hundred-percent on board: after a few six packs.
After puking in the shrubs, a bad experience with Viagra, a Sex-Ed course gone wrong, and a slew of other mishaps courtesy of his family and friends, Gavin is pretty sure this list will be the death of him.
Sometimes, trying to make someone love you with a list isn't always the best idea. Especially when "Show her your penis" is the first "to-do" item...
I live in a world where freedom doesn't exist, and life is a battle for survival. Most people aren't even allowed to have names.
But I had a name once. I was Allura until the Wardens captured me.
They told me I was a Nameless. That I was no one, and my sole purpose was to obey them. And, for a while, I believed them.
I spent years living underground in the channels beneath the city, dreaming of being outside again. I never thought it would happen. That I'd die in the darkness of my cell.
But then three guys show up in the channels and my fate suddenly changes.
Blaise, Ryder, and Reece are part of a secret group working to take down the Wardens and help rescue the Nameless. For the first time in a long time, I feel like I might survive.
But the outside world isn't like how I remember. The city has become even more dangerous, especially for the Nameless. To survive, I'll have to learn how to trust the guys and live in a world full of crime where almost everyone is hunting for me.
This just in: romance takes center stage as West End theatre's Richard Troy steps out with none other than castmate Elaine Graham
Richard Troy used to be the hottest actor in London, but the only thing firing up lately is his temper. We all love to love a bad boy, but Richard's antics have made him Enemy Number One, breaking the hearts of fans across the city.
Have the tides turned? Has English rose Lainie Graham made him into a new man?
Sources say the mismatched pair has been spotted at multiple events, arm in arm and hip to hip. From fits of jealousy to longing looks and heated whispers, onlookers are stunned by this blooming romance.
Could the rumors be right? Could this unlikely romance be the real thing? Or are these gifted stage actors playing us all?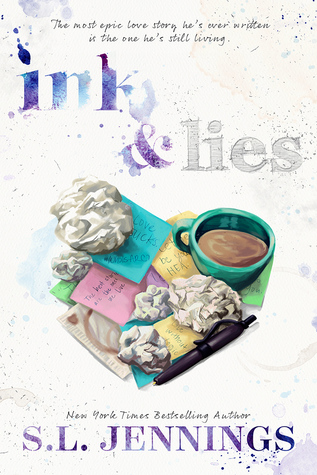 From International Best Selling Romance Novelist, Hope Hughes, comes a gripping, heartfelt tale of two lovers, fighting for the freedom to…
No. Scratch that. Too cheesy.
…two people, torn apart by the tumultuous tides of life, only to discover refuge in…
WTF? What does that even mean? DELETE.
…two people, confused as shit as to where they should be and who they should love and none of this means a damn thing because it's all lies!
Lies.
I'm not Hope Hughes. I'm not some fierce woman romance machine. Hell, I'm not even a woman.
I'm a liar.
And while I refuse to believe my own BS, deceit masked in heartfelt phrases of love and devotion, I want to make
her
believe them. Because maybe—just maybe—if she can find the soul within my words, she'll also be able to find the truth scribbled on my heart.
You see, I once lived for the perfect plot twist.
I just never expected to actually
live
it.
This is my story. Well, maybe her story. I just wish I could make it our story.
The one I'm still writing.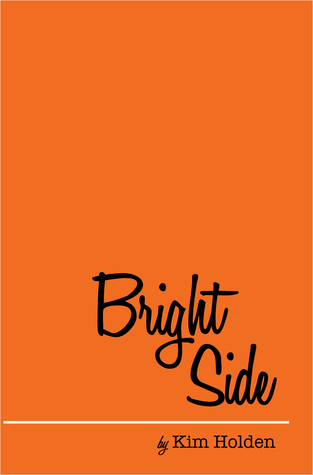 Secrets.
Everyone has one.
Some are bigger than others.
And when secrets are revealed,
Some will heal you ...
And some will end you.
Kate Sedgwick's life has been anything but typical. She's endured hardship and tragedy, but throughout it all she remains happy and optimistic (there's a reason her best friend Gus calls her Bright Side). Kate is strong-willed, funny, smart, and musically gifted. She's also never believed in love. So when Kate leaves San Diego to attend college in the small town of Grant, Minnesota, the last thing she expects is to fall in love with Keller Banks.
They both feel it.
But they each have a reason to fight it.
They each have a secret.
And when secrets are revealed,
Some will heal you …
And some will end you.
Kennedy Cross had her heart broken early in life. It wasn't someone or something who betrayed her—it was her own body. Despite it being all she's ever wanted, Kennedy will never know what it feels like to feel her baby's feet kick from the inside out. Having been pronounced infertile at only eighteen, she redirected her life the best way she could.

Eight years and a degree later, Kennedy is one of the most well-loved first-grade teachers at Rock Falls Elementary School. It doesn't matter that her college boyfriend left her because he wanted children of his own. She has twenty-two of the most gorgeous six-year-olds who adore her and she wouldn't have it any other way.

Jackson Steele deals only in extremes. He falls victim to manic episodes lasting for days, sometimes weeks at a time, sending him reeling from volatile highs to devastating lows. It's a living hell just being inside his own mind, and that hell has taken everything he's ever loved away from him. But what if, this time, it gives him something? An untimely gift from God and a brunette with legs eight miles long will bring him the most unforeseen joy but also his most challenging of tests.

What happens when circumstances of life threaten the one thing both Jackson and Kennedy love? Saving Steele from himself may prove to be too much for Cross to bear.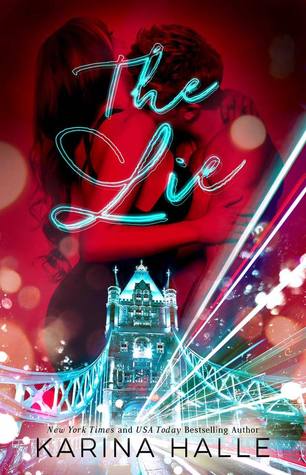 Their love led to a lie
Their truth led to the end
Brigs McGregor is crawling out from the ashes. After losing his wife and son in a car accident and his job from his subsequent downward spiral, he's finally moving forward, getting a prestigious teaching position at the University of London and a new life in the city. Slowly, but surely, he's pushing past the guilt and putting his tragic past behind him.
Until he sees her.
Natasha Trudeau once loved a man so much she thought she'd die without him. But their love was wrong, doomed from the start, and when their world crashed around them, Natasha was nearly buried in the rubble. It took years of moving on to forget him, and now that she's in London, she's ready to start again.
Until she sees him.
Because some loves are too dangerous to ever indulge.
And some loves are far too powerful to ignore.
Their love just might be the life and the death of them.
Okay, so it wasn't that small.