Hey, ladies!
I'm usually fairly frugal...except when it comes to my dogs and my books, and this, my friends, is quite the book haul!
I didn't even spend much money - between finding out that you can return Audible books (why did no one tell me this??? I returned so many books where I just wanted the narrator to choke. Sorry, that was a bit much) and having Audible give me a bunch of credits for a couple of account issues, I only spent around....$20 or so out of pocket. Win!
Audible really does have the best customer service. There were two issues with my account this month, and they had the issues resolved within an hour of me emailing them. They also sent several extra credits. Very happy with them!
Then there was a sale over the weekend where the first book in a good amount of series were $4.95. Grabbed two there!
Cat and Bones fans, sink your teeth into this new outtakes compilation from New York Times bestselling author Jeaniene Frost!
Indulge your love of paranormal super couple Cat and Bones with this ultimate "director's cut" collection of deleted scenes and alternate versions from the first four novels in the
Night Huntress
series, complete with author commentary on each selection. Includes: the
original
beginnings of
Halfway to the Grave
,
One Foot in the Grave
,
At Grave's End
, and
Destined for an Early Grave
: a chapter written in Bones's point of view; alternate versions of sections of
Halfway to the Grave
,
One Foot in the Grave
, and
Destined for an Early Grave
; the "white wedding" scene between Cat and Bones that never made it into the final books…and much more!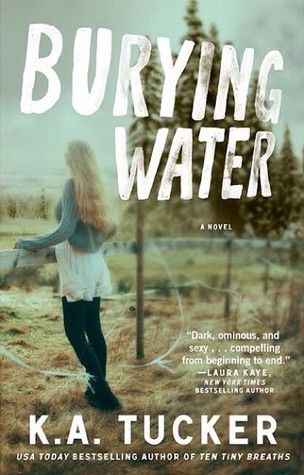 The top-selling, beloved indie author of
Ten Tiny Breaths
returns with a new romance about a young woman who loses her memory—and the man who knows that the only way to protect her is to stay away.
Left for dead in the fields of rural Oregon, a young woman defies all odds and survives—but she awakens with no idea who she is, or what happened to her. Refusing to answer to "Jane Doe" for another day, the woman renames herself "Water" for the tiny, hidden marking on her body—the only clue to her past. Taken in by old Ginny Fitzgerald, a crotchety but kind lady living on a nearby horse farm, Water slowly begins building a new life. But as she attempts to piece together the fleeting slivers of her memory, more questions emerge: Who is the next-door neighbor, quietly toiling under the hood of his Barracuda? Why won't Ginny let him step foot on her property? And why does Water feel she recognizes him?
Twenty-four-year-old Jesse Welles doesn't know how long it will be before Water gets her memory back. For her sake, Jesse hopes the answer is never. He knows that she'll stay so much safer—and happier—that way. And that's why, as hard as it is, he needs to keep his distance. Because getting too close could flood her with realities better left buried.
The trouble is, water always seems to find its way to the surface.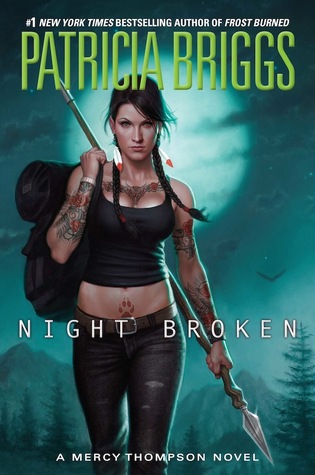 An unexpected phone call heralds a new challenge for Mercy. Her mate Adam's ex-wife is in trouble, on the run from her new boyfriend. Adam isn't the kind of man to turn away a person in need—and Mercy knows it. But with Christy holed up in Adam's house, Mercy can't shake the feeling that something about the situation isn't right.
Soon, her suspicions are confirmed when she learns that Christy has the farthest thing from good intentions. She wants Adam back and she's willing to do whatever it takes to make it happen, including turning Adam's pack against Mercy.
Mercy isn't about to step down without a fight, but there's a more dangerous threat circling. Christy's ex is more than a bad man—in fact, he may not be human at all. As the bodies start piling up, Mercy must put her personal troubles aside to face a creature with the power to tear her whole world apart.
Never underestimate the power of a woman on a double espresso with a mocha latte chaser high.
- T-shirt
Charley Davidson isn't your everyday, run-of-the-mill grim reaper. She's more of a paranormal private eye/grim reaper extraordinaire. However, she gets sidetracked when the sexy, sultry son of Satan, Reyes Farrow, moves in next door. To further complicate matters, Reyes is her main suspect in an arson case. Charley has vowed to stay away from him until she can find out the truth...but then dead women start appearing in her apartment, one after another, each lost, confused, and terrified beyond reason. When it becomes apparent that her own sister, Gemma is the serial killer's next target, Charley has no choice but to ask for Reyes's help. Arsonist or not, he's the one man alive who could protect Gemma no matter who or what came at her. But he wants something in return. Charley. All of her, body and soul. And to keep her sister safe, it is a price she is willing to pay.
Charley Davidson is at it again in the sexy, suspenseful, and laugh-out-loud funny fifth installment of the New York Timesbest selling series.
I'm so nervous to try my first Fisher book!



Olivia Kaspen is a sharp tongued manipulator used to always getting what she wants. With just one exception-Caleb Drake, the one she foolishly let slip away. After a chance encounter brings Caleb back into her life, Olivia finds herself wanting a second chance with her first love, and asking herself how far she is willing to go to get him back. Her only problem is a red head named Leah, Caleb's new love. Olivia must fight for what was once hers, and in the process discover that sometimes love falls short of redemption.
Another book where I've completed my wish to have it in every format.
.
Step right up and meet Jay Fields: Illusionist. Mentalist. Trickster.

I think in triangles. You think in straight lines.

I show you a table and make you believe it's a chair.

Smoke and mirrors, sleight of hand, misdirection. I trick and deceive.

But most of all, I put on a good show.

The world thinks I killed a man, but I didn't. Bear with me. It's all a part of the plan.

Revenge is what I want. I want it for me and I want it for her.
I want it for all six of us.

She doesn't remember me, but she's the reason for everything. She'll be my prize at the end of all this–if I can hold onto my willpower, that is. Maybe I'll slip up a little, have a taste, just a small one.

So go ahead and pick a card. Come inside and see the show. Look at my hands, look so closely that you can't see what's happening while you're so focused on looking. I'll be destroying your world from right here in the spotlight.

You'll never see me coming until it's too late.

I've only got one heart, and after I've pulled off my grand deception I'll hand it right to her.

So, sit back, relax, and let my girl tell you our story. You're in for one hell of a ride.
Whispersync


Asher 'Ghost' Collins and Natalie Kovac shared a passionate night together. One neither of them can forget.




So why is it so hard for them to be around each other?




With no hope of the two getting along they decide to go their separate ways. And somehow end up closer than they've ever been.




Will friendship ever be enough for the pair?
This was a daily deal over the weekend, and was under $5. I love bargains.
From the acclaimed author of Forever, Interrupted and After I Docomes a breathtaking new novel about a young woman whose fate hinges on the choice she makes after bumping into an old flame; in alternating chapters, we see two possible scenarios unfold—with stunningly different results.
At the age of twenty-nine, Hannah Martin still has no idea what she wants to do with her life. She has lived in six different cities and held countless meaningless jobs since graduating college. On the heels of leaving yet another city, Hannah moves back to her hometown of Los Angeles and takes up residence in her best friend Gabby's guestroom. Shortly after getting back to town, Hannah goes out to a bar one night with Gabby and meets up with her high school boyfriend, Ethan.
Just after midnight, Gabby asks Hannah if she's ready to go. A moment later, Ethan offers to give her a ride later if she wants to stay. Hannah hesitates. What happens if she leaves with Gabby? What happens if she leaves with Ethan?
In concurrent storylines, Hannah lives out the effects of each decision. Quickly, these parallel universes develop into radically different stories with large-scale consequences for Hannah, as well as the people around her. As the two alternate realities run their course, Maybe in Another Life raises questions about fate and true love: Is anything meant to be? How much in our life is determined by chance? And perhaps, most compellingly: Is there such a thing as a soul mate?
Hannah believes there is. And, in both worlds, she believes she's found him.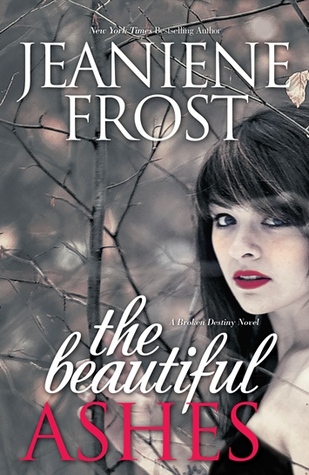 I'm cautious with this one. Frost is one of my favorite authors, and I'll listen to anything Tavia Gilbert narrates, but the reviews aren't too high.
In a world of shadows, anything is possible. Except escaping your fate.

Ever since she was a child, Ivy has been gripped by visions of strange realms just beyond her own. But when her sister goes missing, Ivy discovers the truth is far worse—her hallucinations are real, and her sister is trapped in a parallel realm. And the one person who believes her is the dangerously attractive guy who's bound by an ancient legacy to betray her.

Adrian might have turned his back on those who raised him, but that doesn't mean he can change his fate…no matter how strong a pull he feels toward Ivy. Together they search for the powerful relic that can save her sister, but Adrian knows what Ivy doesn't: that every step brings Ivy closer to the truth about her own destiny, and a war that could doom the world. Sooner or later, it will be Ivy on one side and Adrian on the other. And nothing but ashes in between…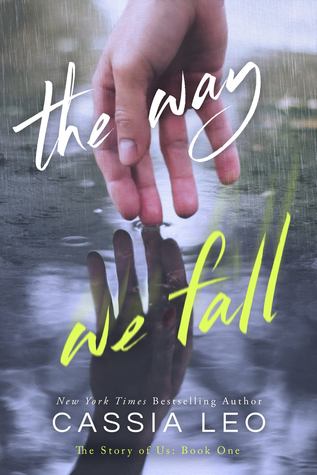 From New York Times bestselling author Cassia Leo comes a twisted and passionate love story that pushes the boundaries of loyalty.
Maybe we shouldn't have fallen so fast and so willingly.
Maybe we shouldn't have moved in together before we went on our first date.
Maybe we should have given our wounds time to heal before we tore each other to shreds.
Maybe we should have never been together.
Houston has kept a devastating secret from Rory since the day he took her into his home. But the tragic circumstances that brought them together left wounds too deep to heal.
Five years after the breakup, Houston and Rory are thrust together by forces beyond their control. And all the resentments and passion return with more intensity than ever.
Once again, Houston is left with a choice between the truth and the only girl he's ever loved.
The Way We Fall is the first book in The Story of Us series, which follows the tumultuous love story of Rory and Houston. The sequel, The Way We Break, will be released Spring 2015.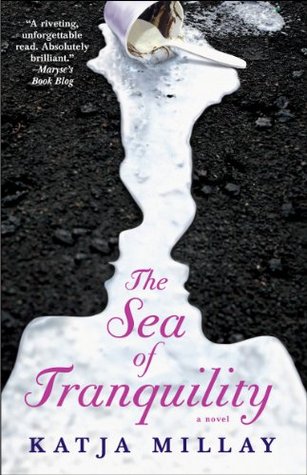 I live in a world without magic or miracles. A place where there are no clairvoyants or shapeshifters, no angels or superhuman boys to save you. A place where people die and music disintegrates and things suck. I am pressed so hard against the earth by the weight of reality that some days I wonder how I am still able to lift my feet to walk.

Former piano prodigy Nastya Kashnikov wants two things: to get through high school without anyone learning about her past and to make the boy who took everything from her—her identity, her spirit, her will to live—pay.

Josh Bennett's story is no secret: every person he loves has been taken from his life until, at seventeen years old, there is no one left. Now all he wants is be left alone and people allow it because when your name is synonymous with death, everyone tends to give you your space.

Everyone except Nastya, the mysterious new girl at school who starts showing up and won't go away until she's insinuated herself into every aspect of his life. But the more he gets to know her, the more of an enigma she becomes. As their relationship intensifies and the unanswered questions begin to pile up, he starts to wonder if he will ever learn the secrets she's been hiding—or if he even wants to.

The Sea of Tranquility is a rich, intense, and brilliantly imagined story about a lonely boy, an emotionally fragile girl, and the miracle of second chances.
New York Times bestselling authors Colleen Hoover and Tarryn Fisher are back with the much-anticipated final installment in the Never Never novella series.
Together, Silas Nash and Charlize Wynwood must look deeper into the past to find out who they were and who they want to be. With time ticking down, the couple are in a race to find the answers they need before they lose everything. Can they regain what they once had? And will it restore who they once were?
I was born a fighter. Abandoned by my parents, I spent my life forging my own path—one guided by my fists and paved with pain.
Untouchable in the ring, I destroyed everyone who faced me, but that's where my victories ended. Outside the ropes, I repeatedly failed the few people who loved me. Including my best friend, Liv James—the one person I'd die to protect.
Even though I didn't deserve her, Liv never stopped believing in me.
Never gave up.
Never let go. After all, she understood what I'd lost, because she'd lost it too.
Liv was everything to me, but she was never truly mine.
That was going to change.
I lost my first love, but I refused to lose my soulmate.
Now, I'm on the ropes during the toughest battles of my life.
Fighting to be the man she deserves.
Fighting the solitude of our pasts.
Fighting for her.
The
USA TODAY
bestselling author of the Ten Tiny Breaths and Burying Water series makes her suspense debut with this sexy, heartpounding story of a young woman determined to find justice after her best friend's death, a story pulsing with the "intense, hot, emotional" (Colleen Hoover) writing that exhilarates her legions of fans.
A woman who almost had it all . . .
On the surface, Celine Gonzalez had everything a twenty-eight-year-old woman could want: a one-bedroom apartment on Manhattan's Lower East Side, a job that (mostly) paid the bills, and an acceptance letter to the prestigious Hollingsworth Institute of Art, where she would finally live out her dream of becoming an antiques appraiser for a major auction house. All she had worked so hard to achieve was finally within her reach. So why would she kill herself?
A man who was supposed to be her salvation . . .
Maggie Sparkes arrives in New York City to pack up what's left of her best friend's belongings after a suicide that has left everyone stunned. The police have deemed the evidence conclusive: Celine got into bed, downed a lethal cocktail of pills and vodka, and never woke up. But when Maggie discovers a scandalous photograph in a lock box hidden in Celine's apartment, she begins asking questions. Questions about the man Celine fell in love with. The man she never told anyone about, not even Maggie. The man Celine believed would change her life.
Until he became her ruin.
On the hunt for evidence that will force the police to reopen the case, Maggie uncovers more than she bargained for about Celine's private life—and inadvertently puts herself on the radar of a killer. A killer who will stop at nothing to keep his crimes undiscovered.
Bought just for that cover...and the fact that I read the title as "big cock" at first glance.

It's not just the motion of the ocean, ladies. It's definitely the SIZE of the boat too.

And I've got both firing on all cylinders. In fact, I have ALL the right assets. Looks, brains, my own money, and a big c*&k.

You might think I'm an a*&hole. I sound like one, don't I? I'm hot as sin, rich as heaven, smart as hell and hung like a horse.

Guess what? You haven't heard my story before. Sure, I might be a playboy, like the NY gossip rags call me. But I'm the playboy who's actually a great guy. Which makes me one of a kind.

The only trouble is, my dad needs me to cool it for a bit. With conservative investors in town wanting to buy his flagship Fifth Avenue jewelry store, he needs me not only to zip it up, but to look the part of the committed guy. Fine. I can do this for Dad. After all, I've got him to thank for the family jewels. So I ask my best friend and business partner to be my fiancée for the next week. Charlotte's up for it. She has her own reasons for saying yes to wearing this big rock.

And pretty soon all this playing pretend in public leads to no pretending whatsoever in the bedroom, because she just can't fake the kind of toe-curling, window-shattering orgasmic cries she makes as I take her to new heights between the sheets.

But I can't seem to fake that I might be feeling something real for her.

What the fuck have I gotten myself into with this…big rock?

BIG ROCK is a standalone, dirty romance novel written from the guy's POV by NYT Bestselling author Lauren Blakely…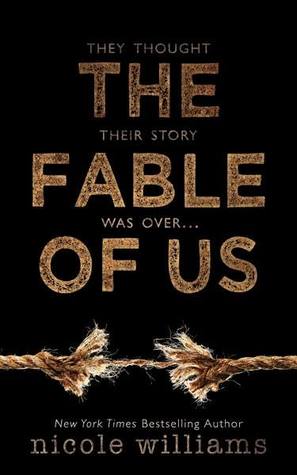 Her heart can't be destroyed by the same person twice. At least that's what Clara Abbot finds herself hoping when she runs into Boone Cavanaugh less than an hour after returning to Charleston.
As kids, Clara and Boone had been each other's firsts, and no one or nothing could stand in the way of their forever. But all kids have to grow up sometime. The troubled son of the town drunk winding up with the firstborn daughter of the local royalty was a happy ending even the most imaginative of fairy tales couldn't make believable.
Their fable came to an end as most do: tragically. Boone might have done the leaving, but it was Clara who got away and made a new life for herself in California. But after seven years of dodging her hometown, she's only back in Charleston for seven days to celebrate her sister's wedding. She won't let her overbearing family or her run-in with Boone rattle her—though rattling her is obviously Boone's primary objective.
Boone is her past and her past is behind her, a mere speck in the rearview. So why does she feel it coming back every time she looks at him? Why does she see it every time he looks back?
Just when Clara's life can't possibly get more complicated, the ground shifts, and she discovers just how far her family was willing to go to keep the wrong boy out of her life. Was it really Boone who left her? Or was it Clara who left him?
The truth will be hard to face. Especially when she discovers most of her life has been built on lies.
Sweet tea, corn bread, and soup beans—everyday fare for eight-year-old Alix French, the precocious darling of a respected southern family. But nothing was ordinary about the day she met ten-year-old Nick Anderson, a boy from the wrong side of town. Armed with only a tin of bee balm and steely determination, Alix treats the raw evidence of a recent beating that mars his back, an act that changes both of their lives forever.

Through childhood disasters and teenage woes they cling together as friendship turns to love. The future looks rosy until the fateful night when Frank Anderson, Nick's abusive father, is shot to death in his filthy trailer.

Suddenly, Nick is gone—leaving Alix alone, confused and pregnant. For the next fifteen years she wrestles with the pain of Nick's abandonment, a bad marriage, her family and friends. But finally, she's starting to get her life back together. Her divorce is almost final, her business is booming, and she's content if not happy—until the day she looks up and sees Nick standing across the counter. He's back…and he's not alone.

Once again Alix is plunged into turmoil and pain as Nick tries to win her love, something she resists with all her strength. Only one thing might break the protective wall she's built around her emotions—the truth about Frank Anderson's death. But when that truth comes out and those walls crumble, neither Alix nor Nick is prepared for the emotional explosion that could destroy as well as heal.
When Kate Watts abandoned her law career to open a food pantry in Northeast Minneapolis, she never dreamed it would be this difficult. Facing the heartbreaking prospect of turning hungry people away, she is grateful for the anonymous donations that begin appearing at the end of each month. Determined to identify and thank her secret benefactor, she launches a plan and catches Ian —a charismatic hacker with a Robin Hood complex—in the act.
Ian intrigues Kate in a way no man ever has. But after learning he's snooped around on her personal computer, she demands retribution. Impressed with her tolerance and captivated by her spirit, he complies and begins to slowly charm his way past her defenses. Time spent with Ian is never boring, and Kate soon finds herself falling for the mysterious hacker.
But Ian has enemies and they're growing restless. In the hacking world, exploiting a target's weakness is paramount, and no price is too high to stop an attack. And when Kate learns exactly how much Ian has paid, she'll discover just how strong her love is for the man who has hacked his way into her heart.
An epic love. An epic hate. An epic story that would last a lifetime.
Today, 8:15 p.m.
I hurt. I hurt so deeply, I felt the pain searing in my bones and jabbing like a hot poker into my heart. I knew nothing would make it better as the memories pulled from the crevices of my mind, detailing the bad and the ugly, filling my thoughts with regret as I slipped into the darkness. . .
When I was eight, my mother was dying of cancer, my father lost his job, and the bank kicked us out of our house. I was forced to move to the strange town of Arlis, Texas where my father and I slept in our car in the hospital parking lot. Desperate and hopeless, we lived on fumes of our former life.
Then one night, everything changed forever. A knock on the car window brought a family into my life that I only wanted to shut out. I hated charity and I hated the Masons. Well, except one. He made it impossible to hate him.
Jess Mason had the biggest blue eyes and ornery smile of any boy I had ever seen. He was a ray of sunshine in my dark world. A boy full of adventure, dragging me across the meadow of Sprayberry Ranch; a beautiful Texas paradise full of horses and tree houses that got us into more trouble than anyone ever imagined.
Jess was my everything as a kid until we grew up and the rules changed. Instead of living happily ever after with a boy full of love. . . I destroyed it.
-
Alex Tanner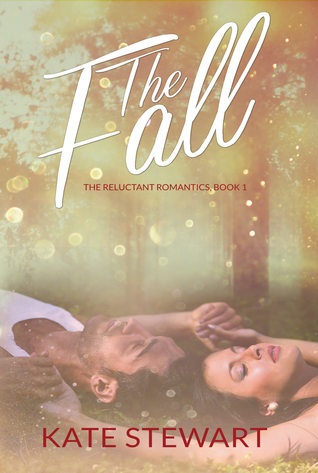 Dallas
He was the beginning of my heart . . . and the end of it.
I was only fifteen years old when he claimed it and twenty when he took it with him.
They say what is meant to be will find a way. But when you have changed to the point of no return, how can anything ever be the same?
Seven years later, Dean Martin waltzed back into my life in hopes of resuming what I had fought so hard to forget, but he was in for a wake-up call.
I was no longer the naïve woman he had left . . . and I was no longer his.
I met the love of my life and my soul mate when I was fifteen. I knew that; he knew that. He wanted that girl back. I wanted to forget she ever existed.
Dean
What I thought was my pre-destined path was very much an illusion. Living seven years with regret, I realized too late that I was broken, and that I only had myself to blame.
I thought love could wait . . . but it didn't.
We'd had it all those years ago, and then I foolishly left it behind.
She was all that mattered. She was all there ever was.
There was no life without Dallas, no reason . . . except her.
No matter how hard she tried to convince me, I knew I had to once again make her mine, to make her remember . . . the fall.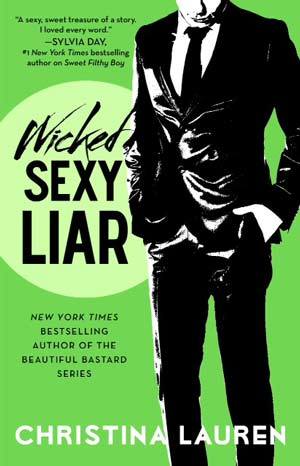 When three college besties meet three hot guys in Vegas, anything can—and does—happen. Book Four in the New York Times Wild Seasons series that began with Sweet Filthy Boy (the Romantic Times book of the year that Sylvia Day called "a sexy, sweet treasure of a story"), Dirty Rowdy Thing, and Dark Wild Night.
For two people ambivalent about dating and love, they sure get naked around each other an awful lot . . .
London Hughes is very content to surf daily, tend bar, hang out with her group of friends, and slowly orient herself in the years after college. Everything's going great and according to the non-plan.
But when a wave knocks her for a loop one morning, then Luke Sutter's flirtatious smile knocks her for another that evening, she veers slightly off course…and into his path. Sure, he's a total player, but the Why not—it's only one night is a persistent voice in her ear.
For his part, Luke's been on hookup autopilot for so long that he rarely ever pauses to consider what he's doing. But after an amazing time with London, he realizes that he hasn't been moving on from a devastating heartbreak so much as he's been drifting to wherever—and whomever—the current takes him. With London he wants more.
Every relationship involves two people…plus their pasts. And as much as she enjoys her fling with Luke, when London learns about his past—more specifically, who's in it—everything becomes the brand of complicated she strives to avoid. It's up to Luke then to change some things in order to try and ensure he's not something she'll outright avoid as well.
This is far from what I usually read, but apparently it's a really well done military romance! And it was on sale.



Natalie is a wife.




Natalie is a mother.




Natalie is a cutter.





Clawing at walls built by resentment, regret, and guilt, Natalie cuts as an escape from a life she never planned.





Staying present is only possible when you let go of the past. But, what if the past won't let go?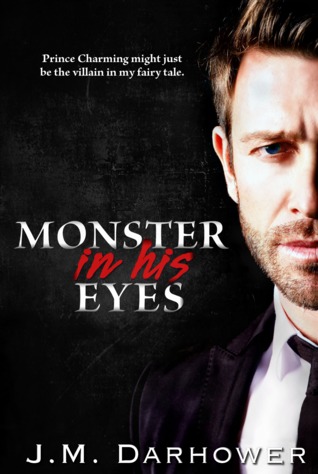 Ignazio Vitale is not a good man.
I suspect it, the first time I see him, sense the air of danger that surrounds the man. He has a way of commanding attention, of taking control, of knowing what I'm thinking before I even do.
It's alarming and alluring. It's dark and deadly. It's everything I've ever wanted but the last thing I truly need. Obsession.
It doesn't take him long to draw me into his web, charming me into his bed and trapping me in his life, a life I know nothing about until it's too late. He has secrets, secrets I can't fathom, secrets that make it so I can't walk away, no matter how much I beg him to let me go. I see it sometimes in his eyes, a darkness that's both terrifying and thrilling. He's a monster, wrapped up in a pretty package, and what I find when I unmask him changes everything.
I want to hate him.
Sometimes, I do.
But it doesn't stop me from loving him, too.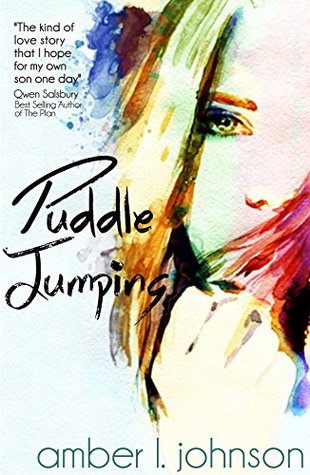 When it comes to love there's no such thing as conventional.
Everyone thinks Colton Neely is special.
Lilly Evans just thinks he's fascinating.
Once friends when they were younger, their bond is cut short due to her accident prone nature and they go their separate ways. Years later, they meet again and Lilly learns that there is something special about the boy she once knew, but she has no idea what it all means. And she's not sure if she's ready to find out.
When he walks through the corridor of her school the first day of her senior year, she knows that it's time to get to know the real Colton Neely. The more she learns, the deeper she falls.
Their friendship grows into love, even as Colton does not express it in words. But one decision threatens to break down the world that Lilly has tried so hard to integrate into and she must figure out if the relationship can survive if they are apart.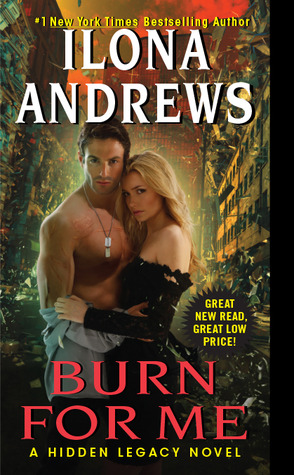 This cover is atrocious.
#1 New York Times bestselling author Ilona Andrews launches a brand new Hidden Legacy series, in which one woman must place her trust in a seductive, dangerous man who sets off an even more dangerous desire…

Nevada Baylor is faced with the most challenging case of her detective career—a suicide mission to bring in a suspect in a volatile case. Nevada isn't sure she has the chops. Her quarry is a Prime, the highest rank of magic user, who can set anyone and anything on fire.

Then she's kidnapped by Connor "Mad" Rogan—a darkly tempting billionaire with equally devastating powers. Torn between wanting to run or surrender to their overwhelming attraction, Nevada must join forces with Rogan to stay alive.

Rogan's after the same target, so he needs Nevada. But she's getting under his skin, making him care about someone other than himself for a change. And, as Rogan has learned, love can be as perilous as death, especially in the magic world.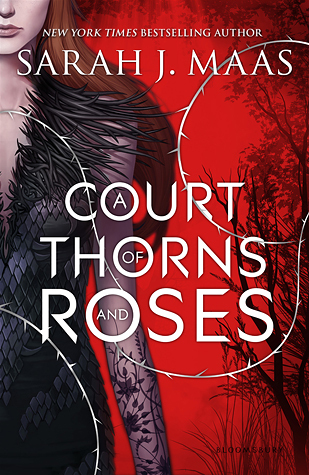 Currently on sale for $1.99!
A thrilling, seductive new series from New York Timesbestselling author Sarah J. Maas, blending Beauty and the Beast with faerie lore.



When nineteen-year-old huntress Feyre kills a wolf in the woods, a beast-like creature arrives to demand retribution for it. Dragged to a treacherous magical land she only knows about from legends, Feyre discovers that her captor is not an animal, but Tamlin—one of the lethal, immortal faeries who once ruled their world.





As she dwells on his estate, her feelings for Tamlin transform from icy hostility into a fiery passion that burns through every lie and warning she's been told about the beautiful, dangerous world of the Fae. But an ancient, wicked shadow grows over the faerie lands, and Feyre must find a way to stop it... or doom Tamlin—and his world—forever.





Perfect for fans of Kristin Cashore and George R. R. Martin, this first book in a sexy and action-packed new series is impossible to put down!
This is beyond hilarious, and I highly recommend!

With a famous NHL player for a step-brother, Violet Hall is well acquainted with the playboy reputation many hockey stars come with. She's smart enough to steer clear of those hot, well-built boys with unparalleled stamina. That is until she meets the legendary team captain—Alex Waters.

Violet isn't interested in his pretty, beat-up face, or his rock-hard six-pack abs. But when Alex inadvertently obliterates Violet's previous misapprehension regarding the inferior intellect of hockey players, he becomes more than just a hot body with a face to match.

In what can only be considered a complete lapse in judgment, Violet finds out just how good Alex is with the hockey stick in his pants. But what starts out as a one-night stand, quickly turns into something more. Post-night of orgasmic magic, Alex starts to call, and text, and e-mail and send extravagant—and quirky—gifts, making him difficult to ignore, and even more difficult not to like.

The problem is, the media portrays Alex as a total player, and Violet doesn't want to be part of the game.
Done!
- The Bibliophile Babe