Hey, ladies!
It's time for
The Broke and The Bookish's
Top Ten Tuesday
! This week's topic is all about music and books; soundtracks/theme songs, songs you wish were books, anything music related.
I am so excited for this topic! I often find myself thinking "
you know, this song would be perfect for this scene"
while I'm reading, and fully admit to bookmarking my page, finding that perfect song on my phone, and then reading again with the perfect soundtrack playing.
I love seeing where other people have listed what music they think corresponds with a book, or when an author shares the music they wrote to. Hell, Karen Marie Moning had two CDs written for her
Fever
series (Shadowsong and Bloodrush), and they are so perfect for the series. Same with the Maybe Someday soundtrack for Colleen Hoover's
Maybe Someday.
I highly recommend checking those out on YouTube!
There have been several books I've thought of entire soundtracks for, but for this week's TTT topic, I've kept it to five songs for each of my books. EDIT: I was going to do 10, but I put off writing this post and my sleepy brain isn't functioning well enough to finish. :p
In no real order.....
9. Addicted series by Krista and Becca Ritchie
Books:
Addicted to You
Ricochet
Addicted for Now
Thrive
Addicted After All
This series is one of the heaviest, most angst-ridden (legitimate angst, but still) stories I've read, but I can't help but adore it. The characters are so well developed, the topics tough and intense, and the character arc of pretty much everyone involved is amazing to see.
Addicted Series Playlist
Walking After You - Foo Fighters
I Need Some Sleep - The Eels
A Lack of Color - Dashboard Confessional
Love Song - The Cure
What It's Like - Everlast
8. Charley Davidson series by Darynda Jones
Books:
First Grave on The Right
Second Grave to The Left
Third Grave Dead Ahead
Fourth Grave Beneath My Feet
Fifth Grave Past The Light
Sixth Grave on The Edge
Seventh Grave and No Body
Eighth Grave After Dark
The Dirt on Ninth Grave
The Curse of Tenth Grave (June 2016)
I've just gotten back into reading this hilarious, sexy and addictive urban fantasy/paranormal romance series, and it's definitely going on my all time favorites self. Charley and Reyes are scorching together, the side characters crack me up, and the mystery aways keeps me on the edge. Currently on book 7, but I couldn't resist throwing a few songs together for the series so far.
Charley Davidson Playlist
Pocketful of Sunshine - Natasha Bedingfield
Friday I'm in Love - The Cure
Drops of Jupiter - Train
Desperately Wanting - Better Than Ezra
Don't Fear The Reaper - Blue Oyster Cult (I couldn't help myself!)
7. Crossfire series by Sylvia Day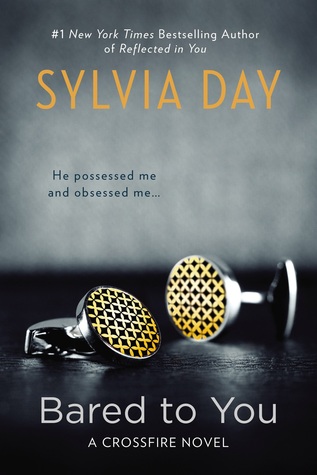 Books:
Bared to You
Reflected in You
Entwined with You
Captivated by You
One with You (April 2016)
There is so much wrong with this couple, and the hero in particular, but I can't help being addicted to the series. It's my guiltiest of guilty pleasure read; full of romance, angst, and some off the charts hot smut, these books keep me enthralled with the story of Eva and Gideon.
Crossfire Series Playlist
Dirty Little Thing - The Adelitas Way
Mr. Brightside - The Killers
Addicted - Saving Abel
Slow Dancing in a Burning Room - Michael Henry and Justin Robinett
Crazy in Love by Sofia Karlberg
(actually, the 50 Shades of Grey soundtrack works for the entire story. Great soundtrack for a shit movie.)
6. Nocte series by Courtney Cole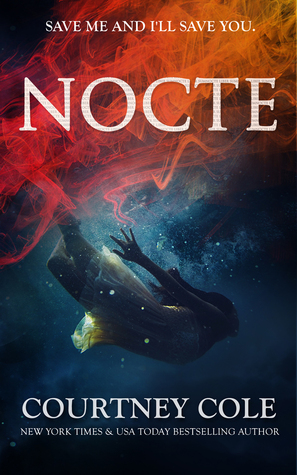 Books:
Nocte
Verum
Lux
This twisted, twisted young adult/new adult...something (Romance? Dark? Mystery? Paranormal?) is a complete and utter mindfuck. If you like it dark and weird, check it out!
Nocte Series Playlist
Running Up That Hill - Placebo
I'll Take Everything - James Blunt
Take Me to Church - Hozier
Wherever You Will Go - The Calling
Letters from The Sky - Civil Twilight
5. Shadowsong by Karen Marie Moning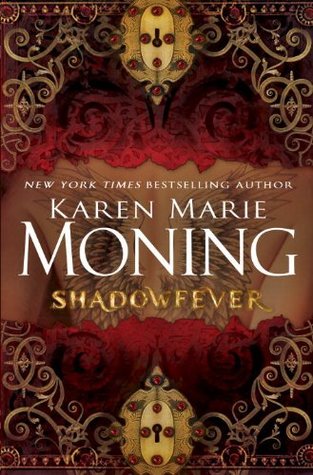 Books:
Darkfever
Bloodfever
Faefever
Dreamfever
Shadowfever
Iced
Burned
Feverborn
One of my favorite series of all time, though I stopped after Shadowfever (I cannot stand Dani, and felt the series ended well in Shadowfever).
Full of amazing world building, fae mythology, character development, action, snark, and the sexiest book boyfriend alive (Barrons...sigh <3), this series is fast paced and not one to miss!
Shadowsong Series Playlist
Never Too Late - Three Days Grace
Tears Don't Fall - Bullet for My Valentine
Insatiable - Daren Hayes
Help is on The Way - Rise Against
Pussy Liquor - Rob Zomie
4. Night Huntress series by Jeaniene Frost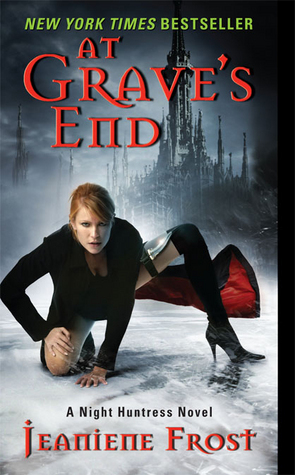 Books:
Halfway to The Grave
One Foot in The Grave
At Grave's End
Destined for an Early Grave
Outtakes From The Grave
This Side of The Grave
One Grave at a Time
Up From The Grave
This series is in my top 5 all time favorites, and is one I can reread over and over and still enjoy it as much as I did the first time. Full of vampires, ghouls, kick ass secondary characters, a bad ass heroine, a to die for British bad boy and plenty of sex, this story is a wild ride.
Night Huntress Playlist
Monsters - Hurricane Bells
Come Alive - Foo Fighters
If You Could Only See - Tonic
My Beloved Monster - Eels
Love Me Like You Do - Ellie Goulding
3. Sweet Filthy Boy by Christina Lauren
One of my favorite books I read in 2015, and arguably my favorite contemporary. Sizzling chemistry, the sweetest hero, sex, humor, and a dash of angst all set to a Parisian background, Sweet Filthy Boy is the perfect mixture of just that: sweet and filthy. ;)
Sweet Filthy Boy Playlist
Dark Blue - Jack's Mannequin
Sugar - Maroon 5
For You - Bare Naked Ladies
Overwhelmed - Tim McMorris
All About You - McFly
2. The Artists Trilogy by Karina Halle
Books:
Sins & Needles
On Every Street (novella)
Bold Tricks
Shooting Scars
One of the best best romantic suspense books I've ever had the pleasure of reading! This is not your typical romance. It's dark. It's gritty. It's intense, painful, wild and captivating. There's some off the charts chemistry between people that are so wrong, and yet so right for each other. There's violence, sex, lies, danger, and some of the best character development ever. One of my very few 6 star reads!
If you've never tried a KH book, I highly suggest starting with this series.
The Artist Trilogy Playlist
On Every Street - Dire Straights
Angel - Massive Attack
Pain - Jimmy Eat World
Time of Dying - Three Days Grace
Better Than Me - Hinder
1. November 9 by Colleen Hoover
My new favorite Hoover book! I was swept away by Ben and Fallon's love story, rocky as it was. The way we only saw those November 9ths was something I really enjoyed, and while I guessed some of the big plot twist, it was still a wonderfully enjoyable book.
November 9 Playlist
Demons - Imagine Dragons
Beautiful Disaster - John McLaughlin
If You Ever Come Back - The Script (I don't especially like this song, but it's so fitting!)
She is the Sunlight - Trading Yesterday
A Drop in The Ocean - Ron Pope
All done!
What about you? What books would you set music to?