Hey, guys!
Haven't done a haul in a while, plus I'm feeling throughly lazy. ;)
Goalie
[goh-lee]
noun
a player in the goal whose duty is to prevent the ball from entering or crossing it
See Santos and Mariana DeGuajarado
As goalie of the Texas Mutiny, Santos is damn good at protecting that net. But he never bothered to protect his marriage.
Letting the fame and notoriety go to his head, he lost the things he loved the most… his wife and kids. Now he has one shot to make it right before losing at this relationship game and he's determined not to miss this time.
Mariana has been scarred so deeply by Santos's betrayals, she will carry the wounds forever. After almost ten years of marriage though, she knows him well, and she knows he won't let go without a fight. Still, she refuses to be a push over.
Because love is never enough…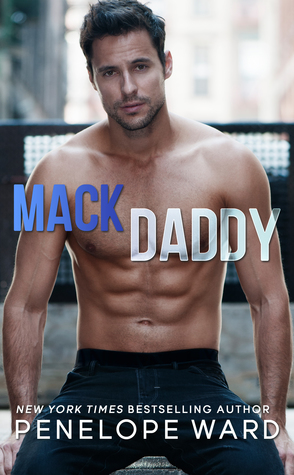 Single Dad. Second Chances. Meet Mack in the newest STANDALONE novel from New York Times bestselling author, Penelope Ward.
They called him Mack Daddy. No, seriously, his name was Mack. Short for Mackenzie. Thus, the nickname. Perfect, right?
So was he: perfect. The perfect physical male specimen.
At the private school where I taught, Mack Morrison was the only man around in a sea of women.
Everyone wanted a piece of the hot, single father of the sweet little boy.
I became a woman I didn't recognize, someone riddled with jealousy, because they didn't know that—to me—he was much more.
They didn't know about our past.
He'd chosen my school for his son on purpose, because Mack and I, we had unfinished business.
As my friend, Lorelai, so eloquently put it: "Unfinished business between two people who are clearly attracted to each other is like an eternal case of blue balls." And I was suffering in pain from my case.
I was still intensely attracted to Mack. I tried to resist him, immersing myself further into a relationship with someone else just to protect my heart.
Not to mention, getting involved with a parent was strictly against school rules. But seeing Mack day in and day out was breaking me down.
And soon I might be breaking all the rules.
Author's note – Told in alternating points of view, Mack Daddy is a full-length standalone novel.
He's Paxton Wilder.
Twenty-two-year-old, tattooed, smoking-hot leader of the Renegades.
Five time X Games medalist.
The world is his playground—especially this year—and for the next nine months I'm stuck as his tutor on the Study at Sea program.
He's too busy staging worldwide stunts for his documentary to get to class.
But if I can't get him to take academics seriously, I'll lose my scholarship…if I don't lose my heart first.
Six unlikely friends on a nine-month cruise with the Study at Sea program will learn that chemistry is more than a subject and the best lessons aren't taught in the classroom…but in the heart.
Once in Africa, I kissed a king...

"And just like that, in an old red barn at the foothills of Mount Kilimanjaro, I discovered the elusive magic I had only ever glimpsed between the pages of great love stories. It fluttered around me like a newborn butterfly and settled in a corner of my heart. I held my breath, afraid to exhale for fear it would slip out, never to be found again."

When a bomb explodes in a mall in East Africa, its aftershocks send two strangers on a collision course that neither one sees coming.

Jack Warden, a divorced coffee farmer in Tanzania, loses his only daughter. An ocean away, in the English countryside, Rodel Emerson loses her only sibling.

Two ordinary people, bound by a tragic afternoon, set out to achieve the extraordinary, as they make three stops to rescue three children across the vast plains of the Serengeti—children who are worth more dead than alive.

But even if they beat the odds, another challenge looms at the end of the line. Can they survive yet another loss—this time of a love that's bound to slip through their fingers, like the mists that dissipate in the light of the sun?

"Sometimes you come across a rainbow story—one that spans your heart. You might not be able to grasp it or hold on to it, but you can never be sorry for the color and magic it brought."

A blend of romance and women's fiction, Mists of The Serengeti is inspired by true events and contains emotional triggers, including the death of a child. Not recommended for sensitive readers. Standalone, contemporary fiction.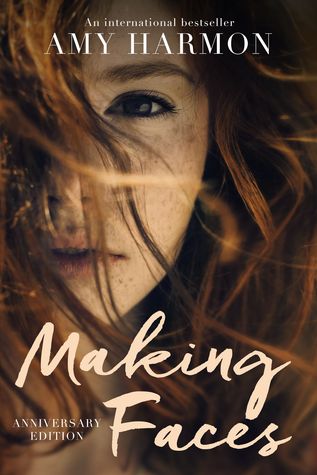 Ambrose Young was beautiful. He was tall and muscular, with hair that touched his shoulders and eyes that burned right through you. The kind of beautiful that graced the covers of romance novels, and Fern Taylor would know. She'd been reading them since she was thirteen. But maybe because he was so beautiful he was never someone Fern thought she could have...until he wasn't beautiful anymore.

Making Faces is the story of a small town where five young men go off to war, and only one comes back. It is the story of loss. Collective loss, individual loss, loss of beauty, loss of life, loss of identity. It is the tale of one girl's love for a broken boy, and a wounded warrior's love for an unremarkable girl. This is a story of friendship that overcomes heartache, heroism that defies the common definitions, and a modern tale of Beauty and the Beastwhere we discover that there is little beauty and a little beast in all of us.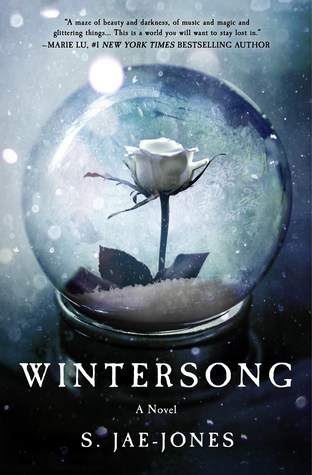 Beware the goblin men and the wares they sell.
All her life, nineteen-year-old Liesl has heard tales of the beautiful, mysterious Goblin King. He is the Lord of Mischief, the Ruler Underground, and the muse around which her music is composed. Yet, as Liesl helps shoulder the burden of running her family's inn, her dreams of composition and childish fancies about the Goblin King must be set aside in favor of more practical concerns.
But when her sister Käthe is taken by the goblins, Liesl journeys to their realm to rescue her sister and return her to the world above. The Goblin King agrees to let Käthe go—for a price. The life of a maiden must be given to the land, in accordance with the old laws.
A life for a life
, he says. Without sacrifice, nothing good can grow. Without death, there can be no rebirth. In exchange for her sister's freedom, Liesl offers her hand in marriage to the Goblin King. He accepts.
Down in the Underground, Liesl discovers that the Goblin King still inspires her—musically, physically, emotionally. Yet even as her talent blossoms, Liesl's life is slowly fading away, the price she paid for becoming the Goblin King's bride. As the two of them grow closer, they must learn just what it is they are each willing to sacrifice: her life, her music, or the end of the world
Lucas Thatcher has always been my enemy.
It's been a decade since I've seen him, but our years on opposite coasts were less of a lasting peace and more of a temporary cease-fire. Now that we're both back in our small town, I know Lucas expects the same old war, but I've changed since high school—and from the looks of it, so has he.
The arrogant boy who was my teenage rival is now a chiseled doctor armed with intimidating good looks. He is Lucas Thatcher 2.0, the new and improved version I'll be competing with in the workplace instead of the schoolyard.
I'm not worried; I'm a doctor now too, board-certified and sexy in a white coat. It almost feels like winning will be too easy—until Lucas unveils a tactic neither of us has ever used before: sexual warfare.
The day he pushes me up against the wall and presses his lips to mine, I can't help but wonder if he's filling me with passion or poison. Every fleeting touch is perfect torture. With every stolen kiss, my walls crumble a little more. After all this time, Lucas knows exactly how to strip me of my defenses, but I'm in no hurry to surrender.
Knowing thy enemy has never felt so good.
Third book in the USA Today Bestselling Romantic Comedy Series

Keeping a secret this big is going to take lots of balls. Specifically, rugby balls.

THE CAD
Bryan Leech is a cad.
Or, he *was* a cad.
No one is quite certain.
Once the quintessential playboy, Bryan claims he's done with wild parties and weekend benders. No more one night stands leading to mornings he can't remember; no more binges and blackouts; no more exploits plastered all over the tabloids and rag sheets. According to Bryan, he's cleaning up his act.
The only problem is, no one believes him.

THE CO-ED
Eilish Cassidy never thought she'd be a mother at nineteen or still in college at twenty-four. Cut off from every member of her family except her favorite cousin, she's finally managed to put her life back together. Stronger and wiser, Eilish enters her last semester of university determined to stand on her own. Now she just needs to find an internship.
The only problem is, her best option—by far—places her directly in the path of her son's father, and he doesn't remember her at all.

THE PLAN
Bryan is determined to prove he's changed. Eager to settle down with the right woman, he's got his sights set on the gorgeous redhead who seems terribly familiar.
Eilish is determined to hide her secret. She'll do anything to keep her child safe, even if that means ignoring her own wishes and desires.
But what happens when Bryan starts to remember? And what will it take for Bryan to convince the girl he forgot that she's unforgettable?