Hey, ladies!
It's once again time for
The Broke and The Bookish's
Top Ten Tuesday
! This week's theme is a Halloween Freebie, one I've been looking forward to for quite a while. You can do whatever you like so long as it keeps with the Halloween vibe, be it 10 scariest books, 10 vampire novels, ect. A fun topic!
I'm doing a bit of a hodgepodge of ideas, from books that are creepy, to a few that actually scared me, to some great paranormal ones. Too ADD to stick to one category! Regardless, they're all fantastic Halloween reads. ;)
If you want an absolute mindfuck, try.....
10. Nocte (Nocte, #1) by Courtney Cole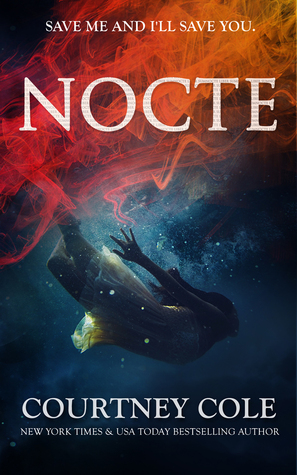 This is a fantastically dark and twisted tale, full of mystery, madness and romance. Click here for my review.
If you like things on the lighter side of paranormal, try....
9. Some Girls Bite (Chicagoland Vampires, #1) by Chloe Neill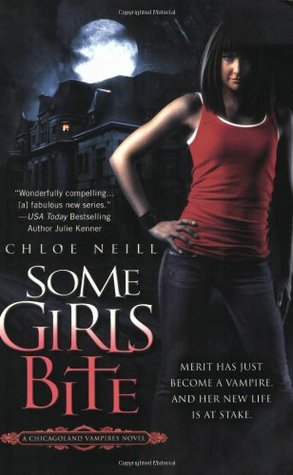 This was a lighter read that was funny, enjoyable, and a page turner. It was an unusual take on vampires, since the human population is totally aware that the fanged ones live amongst them. I'm looking forward to starting the next book!
If you want action, killer (literally) characters, and some seriously sexy times, try.....
8. Halfway to The Grave (Night Huntress, #1) by Jeaniene Frost
My favorite paranormal series! It's action packed with an awesome heroine, tons of humor, delicious smut scenes, and one of the best casts of side characters. The narrator for the audiobook is fantastic, and it's one of the only series where I'd suggest the audio version over the printed. Plus, Bones. <3
If you want to sleep with the lights on, try.....
7. Dead Sky Morning (Experiment in Terror, #3) by Karina Halle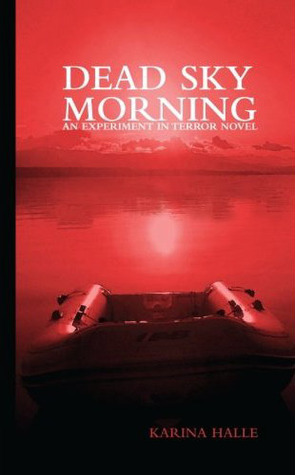 I don't scare easily in books. Oh, I'll get a bit freaked out, but not genuinely, sleep-with-the-lights-on afraid. This book, though....scared me shitless. The series is romantic horror with some paranormal elements, and is one of my all time favorites.
This is the third in the series, and they need to be read in order. All I'll tell you on this one is: ghosts, a horrifying child that left me with nightmares, and being trapped on an island. It was my own personal nightmare, and I freaking loved it.
If you'd like to emotionally scar a pre-teen, try....
6. Pet Semetery by Stephan King
I was...11, maybe 12 when I read this. It took two weeks before I was comfortable in the dark again.
If you want an unusual take on YA paranormal, try....
5. My Soul to Take (Soul Screamers, #1) by Rachel Vincent
This series deals with banshees, and I'd never read about that before. It was really interesting! The series doesn't start out that strong, but each book is better than the last, and the last three are fantastic! Love triangle warning, but I actually didn't mind it and was happy with who she ended up with.
You'll love Tod, by the way. *swoon*
If you're in the mood for a funny ET, try....
4. Obsidian (Lux, #1) by Jennifer L. Armentrout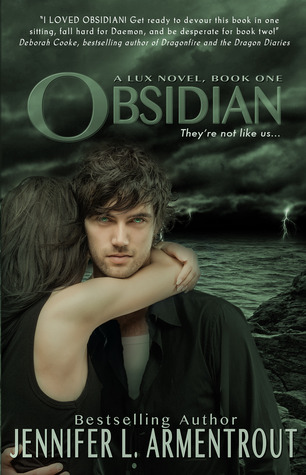 The entire series was a solid 3 stars and complete guilty pleasure for me. While pretty much everyone adores this series, it has a lot of issues. I admittedly think JLA can be a bit of a lazy author, but for a guilty pleasure, easy to not think read? You can't beat her.
This was funny, and for the most part enjoyable!
If you want something truly spine chilling, try....
3. The Hallowed Ones (The Hallowed Ones, #1) by Laura Bickle
This was such an unusual book! I loved the way it handled vampires; they weren't the seductive, genteel creatures you've become accustomed to. No, these are true monsters.
Click here for my review.
If you want a grim reaper, try....
2. First Grave on The Right (Charley Davidson, #1) by Darynda Jones
While I'm not as crazy about this series as everyone else, it's a really enjoyable story with a quirky heroine, a smoldering love interest, and tons of humor.
If you want travel, Fae, kick-ass action, world building, and the best alpha of all time, try.....
1. Darkfever (Fever, #1) by Karen Marie Moning
This is more Urban Fantasy than Paranormal, but it's still worthy of note! It's creepy, intense, wickedly sexy, and has some of the best character development I've ever read, not to mention gorgeous world building. The first one isn't the best, but the others? God.

Oh, and do you want to meet the best alpha male ever created? You can if you read this. Jericho Barrons...mmm. These are my thoughts on him: