Hey, all!
Thank you for the well wishes about the abandon puppy yesterday! She went to the vet yesterday, and while she has a laundry list of medications and a long road ahead of her, she's expected to make a full recovery! Her name is tentatively Kismet...at least for now!
Today's
Broke and The Bookish's
Top Ten Tuesday
topic is 10 Wishes I'd Ask The Book Genie to Grant Me. This can be brining a certain character to life, your dream library, a new book from an author, meeting an author, whatever you fancy! It's a really fun one this week, and pretty limitless!
10 Wishes I'd Ask The Book Genie to Grant Me
10. Unlimited Funds to Buy Books
Self explanatory.
I like the between the windows bookshelves, too!
8. A Complete Re-do of The Last Night Huntress Book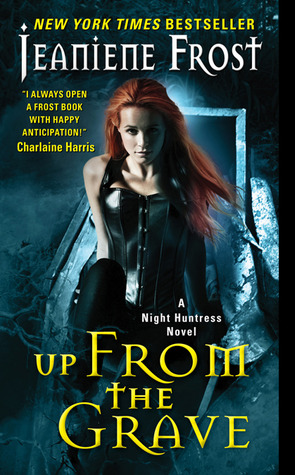 No. Just...no. I wish I'd never read this one! It was so out of character and just wrong.
7. The Play by Karina Halle to be out RIGHT NOW!
I need this. Now.
6. A Chance to Meet All My Favorite Authors at once!
Karina Halle, L.H. Cosway, Courtney Cole, Ilona Andrews, Colleen Hoover, Jeaniene Frost, Aly Martinez, Karen Marie Moning, Alice Clayton, T.M. Fraizer... it'd need to be a full blown party.
5. Natalie Ross and Phil Gigante Redoing The Fever Audiobooks 1-3
Those two narrators did Dreamfever and Shadowfever, and couldn't be a better team. They became the characters! Gigante's voice for Barrons is to the ears what porn is to the eyes, all deep, rumbly deliciousness. <3 I am not a fan of the first three books' narrator at all, and I'd kill to see them redone!
4. While We're On a Fever Kick, Bring Barrons to Life and Give Him to Me!
Barrons just might be my all time favorite book boyfriend! I always picture him a bit like David Gandy, for some reason.
3. Oh yeah, and I want Bones, too!
Who doesn't love that dirty, hilarious, adoring Brit? I'm not sure who I'd cast for him. Hmmm....
2. My Favorite Books in Paperback/Hardcover, eBook and audiobook!
I love having this, but it's freakin' expensive.
1. More Hours in The Day For Reading!
- The Bibliophile Babe