Hey guys!
The Sunday Post is a weekly meme hosted by Kimba @
Caffeinated Book Reviewer
. It's a chance to share news. A post to recap the past week, showcase books and things we have received and share news about what is coming up on our blog for the week ahead. It's Monday, What Are You Reading is a fun weekly meme hosted by Kathryn at The Book Date
where we share what we've read and reviewed over the past week and what we plan to read next.
It's been something of a mixed week for me, with some serious fun and some serious anxiety. I do have anxiety and while I usually manage it well with the right
environment, diet, exercise and mindset, sometimes it just overwhelms me and leaves me a nervous wreck.
On top of that, my poor dog is sick. She picked up some kind of bacteria tthatgrows on the plant life here and now has an infection. She's on a cocktail of antibiotics and seems to be on the mend, but poor girl.
A working vacation (emphasis on working) at a beach house definitely helped (though of course, the vacation was when my pup got sick) combat the anxiety and I'm feeling more myself now.
My yoga studio for the week: the third floor outdoor living room!
And yes, my yoga mat is in rough shape. :p
The rest of the view!
I kept up with yoga, walking, and even did a 2 mile bike ride each night!
Steps
Sunday - 19,236
Monday - 11,347
Tuesday - 12,877
Wednesday - 15,353
Thursday - 15,974
Friday - 7,759
Saturday - 11,345
Total - 93,891
Childhood Books
Top Ten Tuesday: Things That Make Me Want to Read a Book
Waiting on Wednesday
TBR Thursday
Cover Lust, No. 61
4 stars!
It's one of those series that isn't the best but is still somehow ridiculously entertaining.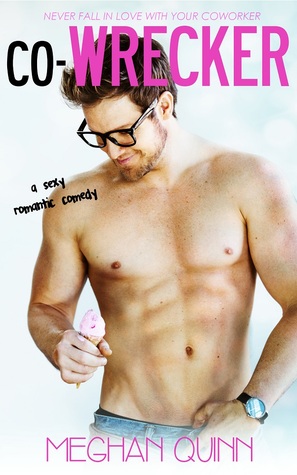 3.75-4 stars!
Fun, kinda dumb in parts, but fun none the less!
4.5 stars! Audiobook
I could reread this series every month and not get tired of it. Because Bones.
It's not bad but it really needs to start wrapping up soon... .
About 15% into it and I'm enjoying it so far. Having a bit of trouble caring about the heroine, though!
Not sure...gimme some suggestions!
Save
Save