Hey guys!
The Sunday Post is a weekly meme hosted by Kimba @
Caffeinated Book Reviewer
. It's a chance to share news. A post to recap the past week, showcase books and things we have received and share news about what is coming up on our blog for the week ahead. It's Monday, What Are You Reading is a fun weekly meme hosted by Kathryn at The Book Date
where we share what we've read and reviewed over the past week and what we plan to read next.
This week and especially yesterday have been so, so stressful. I'm freaking beat, haha.
On the bright side, lots of reading this week and I'm 1 book away from being halfway done with my Goodreads reading challenge!
Top Ten Tuesday: Most Unique New Adult Romances
Five Things Friday, No. 3
4 stars!
Audiobook reread
4 stars!
Ridiculous, shallow, hilarious and wildly enjoyable.
4 stars? 3 stars? I think?
LOVED the first half, and the second half and ending just fell completely flat.
3 stars!
Fun story about a male romance writer, but it was completely derailed by the idiot bitch of a heroine.
Rereading via audio

Audio, and liking it well enough, but I hope something major happens soon because I'm getting bored and there's still 5 hours left.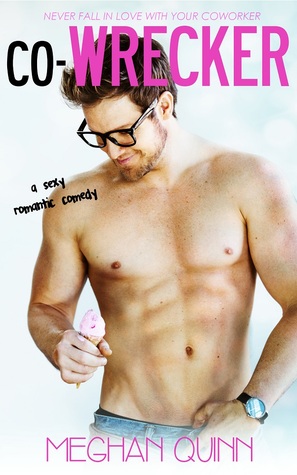 Just started it, but enjoying it in a this-is-so-much-junk-food way!
Save
Save
Save
Save
Save
Save
Save
Save