Hey, ladies!
I'm on a book buying budget, but I did let myself spend a bit for my birthday week before last, plus a gift card. I love buying books, haha.

Falling in love was just the beginning
The conclusion to the epic ten-book series about the unbreakable strength of family, friendship, and love.
Lily & Lo are back one final time. Childhood best friends and soul mates.
Ryke & Daisy are back one final time. Wild risk-takers and flirty adventurers.
Connor & Rose are back one final time. Genius rivals and intellectual teammates.
Ten years of laughter. Of heartache. And love.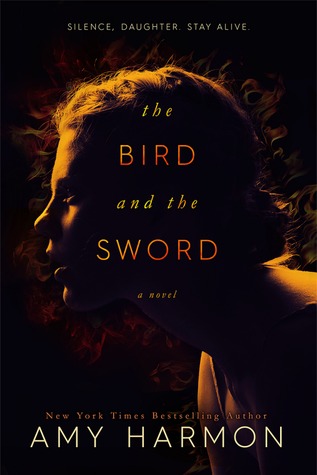 Swallow, Daughter, pull them in, those words that sit upon your lips. Lock them deep inside your soul, hide them 'til they've time to grow. Close your mouth upon the power, curse not, cure not, 'til the hour. You won't speak and you won't tell, you won't call on heav'n or hell. You will learn and you will thrive. Silence, Daughter. Stay alive.

The day my mother was killed, she told my father I wouldn't speak again, and she told him if I died, he would die too. Then she predicted the king would trade his soul and lose his son to the sky.

My father has a claim to the throne, and he is waiting in the shadows for all of my mother's words to come to pass. He wants desperately to be king, and I just want to be free.

But freedom will require escape, and I'm a prisoner of my mother's curse and my father's greed. I can't speak or make a sound, and I can't wield a sword or beguile a king. In a land purged of enchantment, love might be the only magic left, and who could ever love . . . a bird?
Submerged in a world of sex, danger, and vampires, will Aldo find the answers she seeks before it's too late?
There is balance in life most know nothing about. Some are put here to simply exist, while others have been placed here to ensure life. Healers such as Aldo Lawson understand the power of their gift, although at times, it seems more a curse.
Upon meeting a handsome young healer named Thomas, Aldo's life heads into a tailspin. With his arrival, Aldo's aunt is forced to share a hard and scary truth—vampires exist. And not only do they exist, but they thirst for healer blood. Despite this new and frightening information, Aldo longs for a normal senior year. So close to achieving her goal, her world turns upside down when her aunt is murdered and Thomas disappears.
Riddled with questions, she sets out to find him. Submerged in a world filled with sex and danger, Aldo hopes to find the vampires that will lead her to Thomas. When they find her first, she is forced to piece together truths, deal with her pain, and find that not everything is what it seems.
In a future where time travel has been outlawed, a black market exists for anyone with the money, connections, and nerve to request items from days past. As a Runner for one of the underground syndicates that now controls the timewaves, Stassi 2446-89 has seen it all: the fall of Rome, the rise of Hitler, the end of democracy, the establishment of time tourism, and the devastating consequences of it. Her job is to seamlessly slip through the past, in search of items of value to the syndicate's clientele.

Stassi's next assignment takes her to Paris in the 1920's, in search of a lost manuscript by one of the twentieth century's greatest writers. She and her partner, Gaige, are swept up in the City of Light during the height of fashion and culture—as alluring a locale as they've ever visited. But a seedier side of life lurks beneath the glamorous façade, and the pair quickly learns this run is more dangerous than any of their previous missions.

Because history isn't playing out as it should be—a first for the syndicate. When the stakes are raised and it becomes a matter of life or death, Stassi and Gaige must ultimately decide how far they're willing to go to ensure the future as they know it.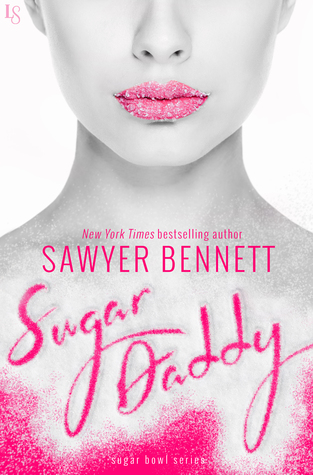 Seduction has never been so sweet! The New York Timesbestselling author of the Cold Fury series—Alex, Garrett, Zack, and Ryker—returns with the first novel in a hot new trilogy.
Sela Halstead lost her innocence in a way that no sixteen-year-old should ever have to endure. She's spent years trying to forget that night even while wondering about the identities of the monsters who brutalized her—until a telltale tattoo flashes across Sela's TV screen. The incriminating ink belongs to Jonathon Townsend, the millionaire founder of The Sugar Bowl, a website that matches rich older men with impressionable young women. Obsessed with revenge, Sela infiltrates Townsend's world, only to come face-to-face with a tantalizing complication: Beckett North, his charismatic business partner.
The tech mastermind behind The Sugar Bowl, Beck always gets what he wants, in business and in bed. And yet, for a man who's done every dirty thing imaginable, there's something about the naïve, fresh-faced Sela that sparks his hottest fantasies. Because with her, it's not just about sex. Beck opens up to her in ways he never has with other girls. So why does he get the feeling that she's hiding something? In a world of pleasure and power, the shocking truth could turn them against each other—or bind them forever.
Note:
Sugar Daddy
ends on a cliffhanger. Sela and Beck's story continues in
Sugar Rush
and
Sugar Free
!
My name is Jade Lennon and I stand still for money.
The night I saw Shane Arthur watching me everything changed. A man in a suit always catches my eye, but it was the way he looked at me that was different. Like he knew me or something. He didn't know me, especially not in my costume. My sobriety rests on staying away from men, but there was something about him that made me throw caution to the wind.
After all, I was never going to see him again, right?
Wrong.
Standing still isn't the only way I make my money. I also bartend at a concert hall. Never in my wildest dreams did I think Shane was going to show up there. Not only that, but he's the most recent addition to the orchestra. So now on a daily basis I have to resist one of the most beautiful men I've ever met and he plays the violin. For me that's one hell of a deadly cocktail.
He wants me to teach him how to live. I'm not sure how much a twenty-six year old recovering alcoholic who works in a bar and moonlights as a living statue can teach a world class concert violinist, but I'm sure going to try.
Still Life with Strings is a story of music, art, sex, magical realism, and romance that you will never forget.
Shatter the slipper. Spit out the apple. Fall for The Beast.
All-star linebacker Cole Hawthorne is a beast on the field, destroying offenses one broken quarterback at a time. Though he's a gifted athlete, his violent reputation makes him a liability to his team and a villain in the league.
As Cole's agent, it's my responsibility to convince the brooding loner that being traded is better than getting banished from the game. If he loses his contract, this single mom is out of a job.
So, it's up to me to tame the beast.
But the closer I get to the ferocious monster, the harder I fall for the passionate man underneath. He's crude and charming. Tough and sweet. Dangerous…but even he can't resist my baby's giggle.
Denying my feelings might protect my heart, but the trading deadline is closing in. When Cole reveals the dirty truth about the trade, I can't let the league rip us apart.
Do I save my career…or do I protect a man who deserves a happily ever after?
Maybe no one can love a beast…
But they haven't met Cole Hawthorne.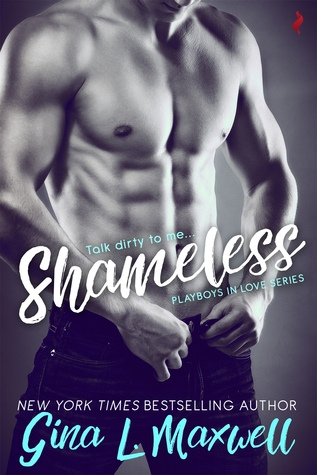 People say I'm shameless. They're right.
I like my sex dirty. It takes a hell of a lot to tilt my moral compass, and I always follow when it's pointing at something I want. That goes double when it points straight at the one girl in all of Chicago who's not dying for a piece of me.
She's all I can think about, and that's a problem, because she wants nothing to do with me. But I've seen her deepest secrets, her darkest fantasies, and they match mine to a fucking T.
I want her. Bad.
Now I need to show her how good it can feel...to be shameless.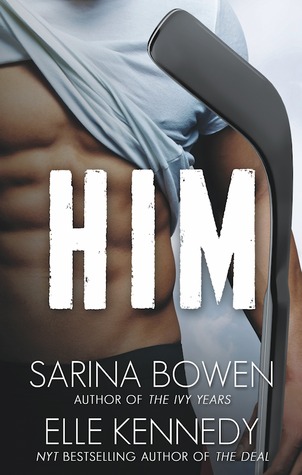 They don't play for the same team. Or do they?

Jamie Canning has never been able to figure out how he lost his closest friend. Four years ago, his tattooed, wise-cracking, rule-breaking roommate cut him off without an explanation. So what if things got a little weird on the last night of hockey camp the summer they were eighteen? It was just a little drunken foolishness. Nobody died.

Ryan Wesley's biggest regret is coaxing his very straight friend into a bet that pushed the boundaries of their relationship. Now, with their college teams set to face off at the national championship, he'll finally get a chance to apologize. But all it takes is one look at his longtime crush, and the ache is stronger than ever.

Jamie has waited a long time for answers, but walks away with only more questions—can one night of sex ruin a friendship? If not, how about six more weeks of it? When Wesley turns up to coach alongside Jamie for one more hot summer at camp, Jamie has a few things to discover about his old friend...and a big one to learn about himself.

Warning: contains sexual situations, skinnydipping, shenanigans in an SUV and proof that coming out to your family on social media is a dicey proposition.
(