Hey, everyone!
It's
Top Ten Tuesday
by
The Broke and The Bookish
! Today's topic is about your latest impulse/on a whim books. I'm assuming that means bought books, but since I'm on a serious book buying budget (travel. is. so. damn. expensive.), I'm sharing my latest on a whim TBR adds. Whether it's because I liked the cover, the synopsis, or read an intriguing snippet, these are books I've added without too much thought!
10. Idol by Kristen Hallihan
Libby
I found Killian drunk and sprawled out on my lawn like some lost prince. With the face of a god and the arrogance to match, the pest won't leave. Sexy, charming, and just a little bit dirty, he's slowly wearing me down, making me crave more.
He could be mine if I dare to claim him. Problem is, the world thinks he's theirs. How do you keep an idol when everyone is intent on taking him away?
Killian
As lead singer for the biggest rock band in the world, I lived a life of dreams. It all fell apart with one fateful decision. Now everything is in shambles.
Until Liberty. She's grouchy, a recluse—and kind of cute. Scratch that. When I get my hands on her, she is scorching hot and more addictive than all the fans who've screamed my name.
The world is clamoring for me to get back on stage, but I'm not willing to leave her. I've got to find away to coax the hermit from her shell and keep her with me. Because, with Libby, everything has changed.
Everything
.
Cover caught my eye, and I'm a sucker for rockstars!
9. Shameless by Gina L. Maxwell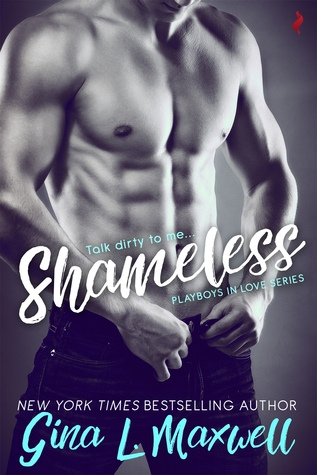 People say I'm shameless. They're right.
I like my work dirty and my sex even dirtier. It takes a hell of a lot to tilt my moral compass, and dancing as a private stripper for horny suburbanites doesn't even register. Neither does hooking up with them afterward whenever the mood strikes—it's one of the bennies of the job—but it's always a one-and-done. I don't do repeat performances. Ever.
Until I meet the one girl in all of Chicago not interested in dry humping my junk. She's all I can think about, and that's a problem, because I made sure she wants nothing to do with me. But I've seen her deepest secrets, her darkest fantasies, and they match mine to a fucking T.
I want her. Bad.
Now I need to show her how good it can feel…to be shameless.
This is suppose to be absolutely filthy, and who doesn't love a full on, balls to the wall smut on occasion? An early review described it as a "left hand read" (think about it ;)), and I'm curious to see if it's up to snuff.
8. The Bird and The Sword by Amy Harmon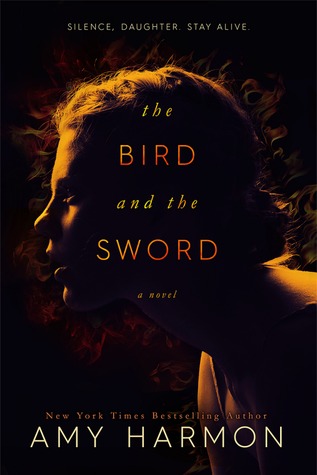 Swallow, Daughter, pull them in, those words that sit upon your lips. Lock them deep inside your soul, hide them 'til they've time to grow. Close your mouth upon the power, curse not, cure not, 'til the hour. You won't speak and you won't tell, you won't call on heav'n or hell. You will learn and you will thrive. Silence, Daughter. Stay alive.

The day my mother was killed, she told my father I wouldn't speak again, and she told him if I died, he would die too. Then she predicted the king would trade his soul and lose his son to the sky.

My father has a claim to the throne, and he is waiting in the shadows for all of my mother's words to come to pass. He wants desperately to be king, and I just want to be free.

But freedom will require escape, and I'm a prisoner of my mother's curse and my father's greed. I can't speak or make a sound, and I can't wield a sword or beguile a king. In a land purged of enchantment, love might be the only magic left, and who could ever love . . . a bird?
Added for the font, though for some reason the rest of the cover bothers me (the position of her neck, maybe? It bothers me on all the levels!). I'm not one for fantasy, but...I'm curious!
7. Because of Ellison by M.S. Willis
When I was nineteen years old, I lived for sex, drugs and a good party. I had it all—good looks, a fast car and a hot girlfriend. Nothing in life was more important.
That was, until I met Ellison James...
Since the moment I first saw her she was a raging bull; tackling me in the mud and throwing out insults as fast as her tongue could form the sound.
She was snarky
She was rude
And she pissed me off like no other woman could.
I lived beside her for a summer and in the three months that I walked by her side...
She opened my eyes
She changed my life
And she made me a better man.
6. Unseen Messages by Pepper Winters
"Instincts are what keep us safe from fate. Ignoring them can change your life forever."
Fame and fortune arrived overnight and after months on the road with her singing tour, all Estelle craves is peace. Tired and ready for paradise, she travels to Fiji to recuperate.
Stubborn and surly, Galloway is avoided by most--which is exactly the way he likes it. However, he's done spending his life in regret and hopes to find redemption in the tropical wilderness.
Together, they board the flight that changes their fate forever. Crash landing on a deserted island, they not only have to figure out how to survive with no skills and daily dangers--learning how to fish, find water, and build shelter--but also inherit two children who look to them to keep them alive.
However, staying alive might be the least of Galloway and Estelle's problems. As days creep to months and rescue doesn't find them, their desire for each other ignites.
They started as strangers.
They grew to be friends.
They fought the desire to be lovers.
Lust can be the most beautiful thing. Love the most rewarding. But not on an island where life hangs by a thread and giving into temptation can kill you.
Can they survive being forgotten or will love be their ultimate undoing?
From New York Times Bestseller Pepper Winters comes a timeless love story answering the question of what happens when everything is stripped away.
5. Losing Me, Finding You by Natalie Ward
The 29th of February, the day I was born.

When I wake up on this day, I'm in a different city, with a different life and no memory of the lives I had before this one. Today is the tenth time this has happened to me. The tenth time I've had to figure out where the hell I am. The tenth time I've had to try and work out who the hell I am. This is the tenth alteration of the person I am. Each of us has had different lives, different backgrounds and different families. But there's always been one constant.

Him.

He's the reason I keep doing this. He's the reason I spend four years searching. If I'm lucky, I'll get the trigger and find him quickly and we can spend those four years together before I disappear again. If I'm not, we might get a year, a month or even just a day. Once we got nothing, but that was a choice.

And every time it happens, he patiently waits for me. He says that every time I come back to him, it's like falling in love with me all over again. I say that every time I come back, I fall even more in love with him than before.

It scares me that one day I won't be able to find him at all, because when that day comes, I'm not sure I'll want to keep going. He is my strength, my protector, my one and only constant.

I love him.
He loves me.
But every four years, I lose myself.
And every four years, I have to find him.
This is our story.
Yeah, another synopsis. I'm so curious!
4. Roots and Wings by M. Mabie
Welcome to Wynne, population 3,401.

No billionaires. No professional athletes. No celebrities.

In this small town, current events are pondered in mirrors at the local salon or around crowded tables at the diner, and there's a new couple to gossip about. A rough and tumble woman who works in her dad's garage, not yet ready to spread her wings, shows the new guy in town what it's like to finally have roots.

It's your run-of-the-mill, sexy, Astro van driving dentist meets smart-ass, bass fishing tomboy in a story of real-life romance.

Low on drama. High on love.

Pull up a chair and stay a while.
3. Him by Sarina Bowen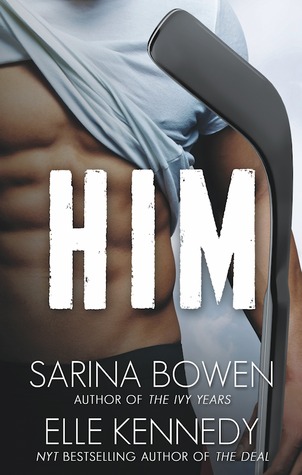 They don't play for the same team. Or do they?

Jamie Canning has never been able to figure out how he lost his closest friend. Four years ago, his tattooed, wise-cracking, rule-breaking roommate cut him off without an explanation. So what if things got a little weird on the last night of hockey camp the summer they were eighteen? It was just a little drunken foolishness. Nobody died.

Ryan Wesley's biggest regret is coaxing his very straight friend into a bet that pushed the boundaries of their relationship. Now, with their college teams set to face off at the national championship, he'll finally get a chance to apologize. But all it takes is one look at his longtime crush, and the ache is stronger than ever.

Jamie has waited a long time for answers, but walks away with only more questions—can one night of sex ruin a friendship? If not, how about six more weeks of it? When Wesley turns up to coach alongside Jamie for one more hot summer at camp, Jamie has a few things to discover about his old friend...and a big one to learn about himself.

Warning: contains sexual situations, skinnydipping, shenanigans in an SUV and proof that coming out to your family on social media is a dicey proposition.
I totally added this one for that first line.
2. Love Is Red by Sophie Jaff
This electrifying debut—Book I of the Night Song Trilogy—spins dark suspense and literary fantasy into a mesmerizing story of seduction and survival.

Katherine Emerson was born to fulfill a dark prophecy centuries in the making, but she doesn't know it yet. However, one man does: a killer stalking the women of New York City. People think he's the next Son of Sam, but we know how he thinks and how he feels . . . and discover that he is driven by darker, much more dangerous desires than we can bear to imagine. He takes more than just his victims' lives, and each death brings him closer to the one woman he must possess at any cost.

Amid the escalating hysteria, Katherine is trying to unknot her tangled heart. Two different men have entered her previously uneventful world and turned it upside down. She finds herself involved in a complicated triangle . . . but how well does she really know either of them?

As the body count rises, Katherine is haunted by harrowing visions that force her to question her sanity. With this unforgettable novel—one that combines the literary and the supernatural, fantasy and horror, the past and the present—Katherine's moment of awakening is here. And her story is only just beginning.
1. Swear on This Life by Renee Carlino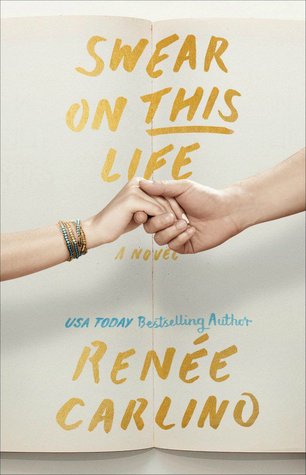 When a bestselling debut novel from mysterious author J.Colby becomes the literary event of the year, Emiline reads it reluctantly. As an adjunct writing instructor at UC San Diego with her own stalled literary career and a bumpy long-term relationship, Emiline isn't thrilled to celebrate the accomplishments of a young and gifted writer.
Yet from the very first page, Emiline is entranced by the story of Emerson and Jackson, two childhood best friends who fall in love and dream of a better life beyond the long dirt road that winds through their impoverished town in rural Ohio.
That's because the novel is patterned on Emiline's own dark and desperate childhood, which means that "J. Colby" must be Jase: the best friend and first love she hasn't seen in over a decade. Far from being flattered that he wrote the novel from her perspective, Emiline is furious that he co-opted her painful past and took some dramatic creative liberties with the ending.
The only way she can put her mind at ease is to find and confront "J. Colby," but is she prepared to learn the truth behind the fiction?