Hey, ladies!
The Sunday Post is a weekly meme hosted by Kimba @
Caffeinated Book Reviewer
. It's a chance to share news. A post to recap the past week, showcase books and things we have received and share news about what is coming up on our blog for the week ahead. It's Monday, What Are You Reading is a fun weekly meme hosted by Kathryn at The Book Date
where we share what we've read and reviewed over the past week and what we plan to read next.
A very minimal work week (just a long day yesterday) this week, which means tons of reading! I'm currently hooked on a YA paranormal romance series, and I forgot how much I love a good binge read.
I'm currently running around like a chicken with its head cut off, trying to prepare for a conference in
Phoenix, AZ, in less than two weeks. It's a large pet blogging conference (yes, that's actually a large niche! My other blog, a dog blog, is my part time job), and I've been given a full ride to attend on behalf of a very big company. I'm so nervous and excited, especially since this little bit is attending with me:
The blog inspiration, and the reason I'm being sponsored.
Still hot. So, so, so hot. We're officially in the 90s, and the heat index topped 100 the other day. I've come to the sad conclusion that I am not going to be walking as much as I did in the cooler months, because it's just unbearable. As such, I've upped my yoga. I'm ready to move!
Despite the heat, I did make it to at least 10,000 steps each day, except for Thursday. Thursday was spent at the DMV....
The Problem With Love Triangles
Top Ten Tuesday: Book Releases I'm Looking Forward to For The Second Half of 2016
5 stars!
I swear, it's impossible for this author to write something I won't adore. Another for the Best of 2016 shelf!
3 stars!
I finished this incredibly sexy serial series this week. Each book is around 100 pages, and goddamn, it's some good smut. Romantic suspense with a heavy dose of erotica, I'd call it.
3 stars!
3 stars!
4 stars!
3 stars!
This was interesting and engaging read, though it had several issues. I believe it was the author's first book, and it definitely reads like that. However, totally addictive regardless of those problems!
4 stars!
I cried. I cried that ugly, can't-breathe-through-your-nose kind of crying. And then immediately bought the third book and dove in.
2.5-3 stars!
I wanted to like this story, and the idea had potential. However, I couldn't get past the lack of real chemistry or feeling, the incredibly rushed ending, or the plethora of placeholder characters.
3 stars!
Addictive and interesting, but fell flat with an maybe-sort-of-possibly-I-don't-know-but-fuck-it's-annoying love triangle. It was settled at the end, but it sapped my enjoyment a bit.
Currently Reading
Just started it, and I'm a little frustrated with the heroine.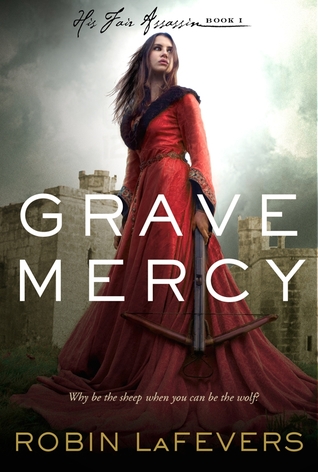 After a slow start, this is picking up and is becoming quite enjoyable. The audiobook is quite good!