Hey, ladies!
The Sunday Post is a weekly meme hosted by Kimba @
Caffeinated Book Reviewer
. It's a chance to share news. A post to recap the past week, showcase books and things we have received and share news about what is coming up on our blog for the week ahead. It's Monday, What Are You Reading is a fun weekly meme hosted by Kathryn at The Book Date
where we share what we've read and reviewed over the past week and what we plan to read next.
A mostly laid-back and very chilly week! Several days it stayed in the upper 50s/low 60s, with nights getting down to around 35-32 (Floridian here, so that's freezing cold). Lovely weather that everyone is enjoying. I've found myself sleeping with the window open at night, burrowed under heavy blankets and stealing the dogs' warmth. ;) It's quite cozy!
Finally got a tree this weekend, and I have to say that it's quite a hideous thing. Since you won't find a Christmas tree farm here (or at least not one that produces the classic fraser fur), the choices are limited to Lower and Home Depot. The Home Depot here had all their trees bound up, and it wasn't clear that this tree is pretty much just the middle of the tree. It's more of a Christmas bush than a Christmas tree, in all honesty.
It's literally the middle of a tree.
"If you ask me, we should've gotten one of these. They're actually suppose to be small."
My dog is judgmental.
Oh, well! It works, and it's kind of growing on me, haha.
I've relaxed a bit with my fitness routine, in a good way. Rather than pushing myself for a minimum of 10,000 every day, no matter how I feel, I'm focusing more on doing what feels good and targeting what needs it that day. Hitting that number or higher is still ideal, but if I'm feeling too bad, I'm exhausted or sore (I twisted my knee last week and it still twinges), I relax on that and do something that doesn't aggravate me...or sometimes I just rest. It's nice to find a good balance!
Top Ten Tuesday: Books I'm Looking Forward to For The First Half of 2016
3 stars!
Gorgeous setting and tons of potential. Fell flat and far too flowery in writing for my tastes.
3.5 stars!
Funny, quick, and sexy, but a tad over the top.
3 stars!
I'm not sure what I think of this one....
About 4 hours into this audiobook, and I'm shocked at how much I'm enjoying it! It's so not my usual thing, but that hasn't stopped the fun.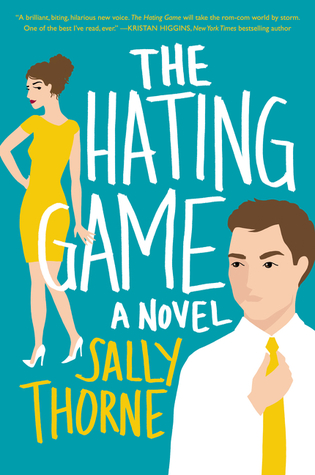 Not far into this audiobook, but the narration is good. Not blown away by the story yet!