Okay, so less of a haul and more of an this-is-what-I've-bought-since-we've-last-spoken thing. The key is to spread your spending out, so you don't feel as guilty. ;)
Holden Scott is the prince of professional football. At least he was before he lost it all . . . or more to the point, before he threw it all away. Now he's out of a job, out of the public's good graces, and perhaps just a little out of his mind. So when a friend offers up his remote lodge in the wilds of Colorado, giving Holden some time away to get his life back on track, he can hardly say no. The last thing he expects is to see a beautiful girl in the woods—one wearing a white, lace dress who appears in the moonlight, and leaves no footprints behind. Is she a dream? A ghost? A product of his muddled imagination? Or something entirely different?

Midnight Lily is the haunting love story of two lost souls reaching for each other in the dark. A tale of healing, acceptance, and the worlds we create to protect our own hearts. It is a story of being lost, of being found, and of being in the place between.

This is a stand-alone Sign of Love novel, inspired by Virgo Due to strong language and sexual content, this book is not intended for readers under the age of 18.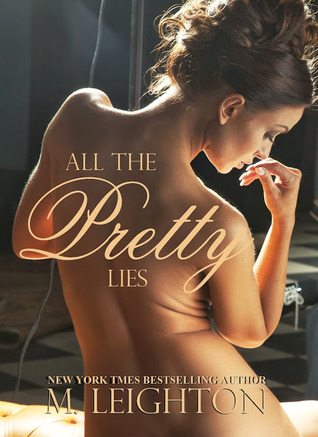 "Live, no regrets"
Her…
Sloane Locke has led a sheltered life. However, with a history like hers, she can understand why her brothers and her father want so much to protect her. She has gone along with it for twenty long years, but those days are over. For the girl who never makes promises, Sloane has made a pact with herself that things will change on her twenty-first birthday. So when the clock strikes midnight, Sloane strikes out to spread her wings and break a few rules.
Him…
In addition to inking skin, Hemi Spencer possesses many talents. Controlling himself has never been one of them. It's never had to be. He's lived a life of indulgence for as long as he can remember. Right up until tragedy struck. Now, he's nothing but controlled. He's a man on a mission, one who will let nothing and no one stand in his way.
Them…
Nothing in their lives could've prepared Sloane and Hemi for what they'd find in each other—distraction and obsession, love and possession. But the one thing they can't find is a future. Neither one has been totally honest. And they'll soon learn that the devil is in the details. In the details and in the lies.
How far will two people go to live in the now when the now is all they've got?
I've always been lost . . .
Abandoned by a father who didn't want me. Cherished by a stepfather, though I wasn't his. Shattered by a boy who swore he loved me.
But I belonged nowhere, to no one.
Then I met Owen, the sweet-talking hockey player who made me love him. He gave me the courage to trust in someone besides myself. He showed me a love I longed for.
When an unwanted ghost comes knocking on my door, my heartbreaking history threatens to repeat itself. But where do I turn if I lose everyone? And how do I find where I belong, when I'm still Finding Me?
Finding Me is a spinoff from the Second Chances series and can be read as a standalone.
She follows all the rules.
He's going to teach her how to break them.
After a heartbreaking tragedy, successful attorney Amelia Crowley has numbed herself to the pleasures of life, clinging to a specific set of rules, finding strength in order and organization. When she meets easy going surfer Ryan Fielding, that organized life is turned upside down by a sea of washboard abs and sun-kissed hair.
Sexy and charismatic, Ryan looks for pleasure however he can find it in an effort to silence his own inner demons. Until Amelia crashed into his life the only thing he chased was the next wave. Refusing to break their connection and determined to break through her carefully crafted walls, Ryan sets out to throw out every rule in her book and show Amelia that pleasure can't be planned.
Can Amelia let Ryan take the lead or will she cling to her rules and wipe out their chance at love?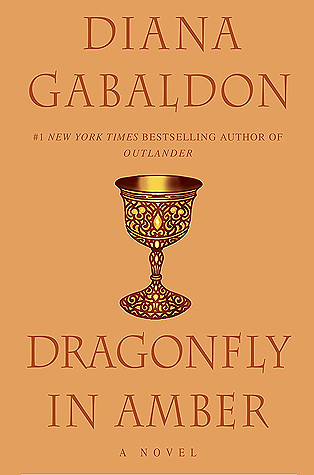 With her now-classic novel Outlander, Diana Gabaldon introduced two unforgettable characters—Claire Randall and Jamie Fraser—delighting readers with a story of adventure and love that spanned two centuries. Now Gabaldon returns to that extraordinary time and place in this vivid, powerful follow-up to Outlander.

DRAGONFLY IN AMBER

For nearly twenty years Claire Randall has kept her secrets. But now she is returning with her grown daughter to Scotland's majestic mist-shrouded hills. Here Claire plans to reveal a truth as stunning as the events that gave it birth: about the mystery of an ancient circle of standing stones... about a love that transcends the boundaries of time... and about Jamie Fraser, a Scottish warrior whose gallantry once drew a young Claire from the security of her century to the dangers of his.

Now a legacy of blood and desire will test her beautiful copper-haired daughter, Brianna, as Claire's spellbinding journey of self-discovery continues in the intrigue-ridden Paris court of Charles Stuart... in a race to thwart a doomed Highlands uprising... and in a desperate fight to save both the child and the man she loves.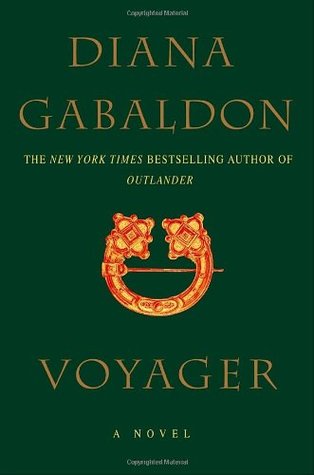 From the author of the breathtaking bestsellers
Outlander
and
Dragonfly in Amber
, the extraordinary saga continues.
Their passionate encounter happened long ago by whatever measurement Claire Randall took. Two decades before, she had traveled back in time and into the arms of a gallant eighteenth-century Scot named Jamie Fraser. Then she returned to her own century to bear his child, believing him dead in the tragic battle of Culloden. Yet his memory has never lessened its hold on her... and her body still cries out for him in her dreams.
Then Claire discovers that Jamie survived. Torn between returning to him and staying with their daughter in her own era, Claire must choose her destiny. And as time and space come full circle, she must find the courage to face the passion and pain awaiting her...the deadly intrigues raging in a divided Scotland... and the daring voyage into the dark unknown that can reunite or forever doom her timeless love.

After another painful breakup, Laney Temple finally understands that love is a fairytale and sex rarely comes with a happy ending. She's too busy for it right now anyway--she has a business to run, art to create, and candy to crush. Eventually she'll be ready to switch from her plastic-or-silicon lover to a flesh-and-blood one. But before that happens, she needs to be sure she won't feel any of those annoying emotions that make her heart do things it wasn't meant to do...
Like break
Carson Bennett is completely upfront about what he wants, and it has nothing to do with Laney's heart. Her lips? Hell yeah. Other parts of her body? You better f*cking believe it. But her heart? Nope, not even a little. Until it does... a lot. But having feelings for someone isn't allowed. It's the kind of thing you're supposed to push down deep and cover up with one-night stands, sarcasm, and booze...
Like secrets
Two people want the same thing—a commitment to nothing more than great sex in a bunch of different positions. Simple. Enjoyable. A win-win. Problem is, those two people have families and fears and pain that spill into every moment of their lives, control what they do and who they are. And if either Carson or Laney can't free themselves from the past, they'll both be pulled under by it.
Darker Water is a stand-alone contemporary romance that does not end in a cliffhanger.
He's back.
Not just back in town, but living in the flat right beneath mine. And he looks good enough to eat, which is just one more reason to stay away from him.
But I can't resist.
The sex is incredible (pretty sure we've shaken the house right off its foundation), but he can't fool me—not this time. A degree in marketing and five years in advertising have taught me that "true love" is a fairy tale used to sell lipstick, diamonds, and perfume. It doesn't exist.
He thinks I'm wrong, and he wants to prove it.
I think he's crazy, so I dare him to try.
It might be the biggest mistake of my life.
24 Authors. Awkward Sex. Epic Cause.

Romance done right is full of beautiful and awe-inspiring sex, where the only noises are gasps of pleasure, and changes of position happen smoothly and effortlessly.

But what happens when it all goes wrong?

This collection of short stories will bring you back to the real world, where you laugh to keep from crying, because sometimes, it's just F*cking Awkward!

100% of digital sales profits go to charity!

**Foreword written by Tara Sivec, USA Today Bestselling Author**
Perry Palomino and Dex Foray.
On their own, they're uniquely brilliant. Together, they're an unstoppable team.
Until now.
Because after everything the duo has encountered, they haven't come across an evil quite like this. An evil that has been years in the making, an evil that will stop at nothing until they, and everyone they care for, are destroyed.
Dex and Perry's love has survived a multitude of sins.
But can it survive the end?
Iris Scanlon, Half-Moon Hollow's only daytime vampire concierge, knows more about the undead than she'd like. Running all their daylight errands—from letting in the plumber to picking up some chilled O neg—gives her a look at the not-so-glamorous side of vampire life. Her rules are strict; relationships with vamps are strictly business, not friendship—and certainly not anything else. But then she finds her newest client, Cal, poisoned on his kitchen floor, and only Iris can help.
Cal - who would be devastatingly sexy, if Iris allowed herself to think that way - offers Iris a hefty fee for hiding him at her place until he figures out who wants him permanently dead. Even though he's imperious, unfriendly and doesn't seem to understand the difference between "employee" and "servant," Iris agrees, and finds herself breaking more and more of her own rules to help him - particularly those concerning nudity.
Turns out what her quiet little life needed was some intrigue & romance—in the form of her very own stray vampire.

Fans of Jodi Ellen Malpas, K. Bromberg, and Joanna Wylde will be unable to resist this sexy, deeply intimate tale of a woman running from her past, and the darkly mysterious man who sets her free.
I didn't think answering someone else's cellphone would change my life. But the stranger with the low, deep voice on the other end of the line tempted me, awakened my body, set me on fire. He was looking for someone else. Instead he found me.
And I found a hot, secret world where I felt alive for the first time.
His name was Dylan, and, strangely, he made me feel safe. Desired. Compelled. Every dark thing he asked me to do, I did. Without question. I longed to meet him, but we were both keeping secrets. And mine were dangerous. If I took the first step, if I got closer to Dylan—emotionally, physically—then I wouldn't be hiding anymore. I would be exposed, with nothing left to surrender but the truth. And my truth could hurt us both.