I've seen this tag going around a bit lately, and I think it's so fun!
What is the last book you marked as "read"?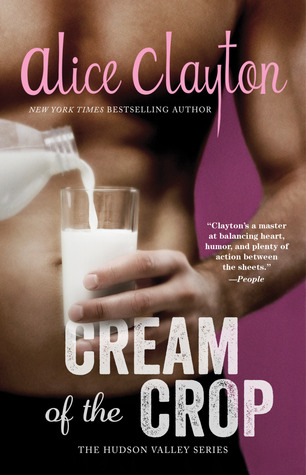 Was sadly disappointed with this one!
What are you currently reading?
I'm suppose to be reading this, but since I'm in a slump, I'm actually rereading....
I reread when I'm slumpy.
What was the last book you marked as "to read"?
This has the makings of a guilty pleasure.
What do you plan on reading next?
I think I'm going to give into the peer pressure with this one. :p
Do you use the star rating system?
Yep, absolutely! Like everyone else, I really wish they'd add a half star rating. I never know whether to round up or down when a book needs a half star.
Are you doing the 2016 Reading Challenge?
I am! 10 ahead of schedule and 83 read out of 130 read. I may drop the goal by 10 or so books soon, since this fall is going to be very busy for me and it's a bit of a slumpish year!

The Bibliophile Babe (Amanda Nola)
has read 83 books toward her goal of 130 books.
Do you have a wish list?
Just my to-read shelf.
What book do you plan on buying next?
Good question!
What is your favorite quote?
Can't pick just one, so here you go!
He looked at me and I shivered. I never get enough of him.
Never will.
I. Want. Him. Always.
Fire to my ice. Ice to my fever.
-
Karen Marie Moning,
Shadowfever
"For I have lied, and killed, and stolen; betrayed and broken trust. But there is one thing that shall lie in the balance. When I stand before God, I shall have one thing to say, to weigh against the rest. Lord, ye gave me a rare woman, and God! I loved her well."
-
Diana Gabaldon, Dragonfly in Amber
"I mean to hear ye groan like that again. And to moan and sob, even though you dinna wish to, for ye canna help it. I mean to make you sigh as though your heart would break, and scream with the wanting, and at last to cry out in my arms, and I shall know that I've served ye well."
-
Diana Gabaldon, Outlander
Sigh...gotta love Jamie.
"Why not live with the magic? Be a kid again, and believe in the fantastical. Life is more fun with a little smoke and mirrors.
-
L.H. Cosway, Six of Hearts
"In the light of day, I can see all your cracks and your darkness and your flaws, and I fall in love with it all. And I hope you can fall in love with everything that I am, all that lurks in my dark, all that shines in my light. I want you to love every little piece of me, because it all belongs to you."
Karina Halle, The Play
Doom, or save. That I cannot do. For I have no power beyond that of knowledge, no ability to bend others to my will, no way to stop them doing what they will. There is only me.
Diana Gabaldon, Dragonfly in Amber
"Question everything. Your love, your religion, your passion. If you don't have questions, you'll never find answers."
Colleen Hoover, Slammed
I was head over heels in love with her. No, that didn't describe it.
I was tear my fucking heart out and throw it to her, beg her to take it into hers. I was falling for the greatest heights, with no safety net below.
I was giving everything of my own life for hers, giving up every inch of my soul so she could wear it proudly.
I was a former king on my knees before the queen. A jester begging for a chance.
I was powerless, helpless, and at her mercy.
Karina Halle, The Dex-Files
I think that in the space between birth and death you can have one life, or you can have many. But in order to have many, you also need the strength to end the one that came before it. And therein lies the tricky part.
L.H. Cosway, King of Hearts
Much slower, I turned around to see Vlad examining his fingernails, as if his hands weren't still ablaze in the flames that had blasted the ghoul's head off moments before.
"What the hell was that?" I gasped.
"Premature inflammation," He replied. "Happens sometimes. Very embarrassing; I don't like to talk about it."
Jeaniene Frost, This Side of The Grave
Vlad is so funny, haha. I'll stop now.
Who are your favorite authors?
Karina Halle, L.H. Cosway, Karen Marie Moning, Alice Clayton, Emma Chase, Diana Gabaldon, Jeaniene Frost, Darynda Jones, Ilona Andrews, K.A. Tucker, Colleen Hoover, Rachel Vincent....
Are you part of any Goodreads groups?
Don't think so!
What could Goodreads do better?
The half star thing, of course. I also wish the app would have an option to choose sharing to Facebook, instead of automatically sharing if you don't go in and uncheck the share option. Sometimes I forget to uncheck, and there's my whorish library all over Facebook!