Hey, guys!
Still working on those piled up reviews! The mini sessions last week seemed to be a hit, so here's a few more. :D
Eli Boudreaux's family has built ships and boats in Louisiana for generations. He comes from a hard working, wealthy family and his empire is growing by leaps and bounds. At thirty, he is the youngest CEO to ever head Bayou Enterprises, co-chairing with his eldest brother. His head for business and his no-nonsense work ethic is also quickly making him the best the company has seen in generations. His staff admires him, women adore him and Eli's family is solid. But he's recently discovered that someone on the inside of his business is stealing from him and he's determined to find out who.
Kate O'Shaughnessy is hired by companies all over the world to slip inside and investigate every member of the organization from the CEO down to the custodial staff to find the person or persons responsible for embezzling. She's excellent at blending, becoming part of the team, and finding the weakest link. She's smart, quick-witted, and she's now been hired by Bayou Enterprises, specifically Eli Boudreaux. The attraction is immediate and the chemistry is off the charts, but Kate has heard all about Eli's playboy past and she has a job to do. Sleeping with the boss isn't a part of that job, even if just the sound of her name rolling off that Cajun tongue and the way he fills out a designer suit does make her sweat.
Eli's southern charms surprise Kate. The man whose reputation labels him as a ruthless, callous womanizer is not the man she's coming to know intimately. He's generous, protective and makes her smile. Cracking through Kate's cool, reserved demeanor and discovering her love of sexy, expensive lingerie is a challenge Eli can't resist, but her sweet nature, love of family and sense of humor pull at him in ways no one else ever has.
But when the person responsible for trying to single-handedly dismantle Eli's empire comes to light, and it's time for Kate to move on, to what lengths will Eli go to keep the woman he's fallen in love with by his side?
3.5 stars
This was a cute, easy little love story. The characters were enjoyable, and the supporting cast was fun and interacted well with our protagonists. I'm more than a little over the whole "I'm incapable of love" hero trope, and there was nothing groundbreaking about the story, but it was still a fun and quick read.
Great narration, too!
DISCOVER WHAT'S HIDDEN--a powerful, mythic race, an ancient Egyptian prophecy, and a love strong enough to shatter the boundaries of time.

Alexandra Larson isn't quite human, but she doesn't know that. Lex simply considers herself an ambitious archaeology grad student with a knack for deciphering ancient languages. When she's recruited to work on her dream excavation, Lex's translating skills uncover the location of the secret entrance to an undiscovered underground temple in Egypt. She is beyond thrilled with what she's found...as is the enigmatic and alluring excavation director, Marcus Bahur.

As the relationship between Lex and Marcus heats up, a series of shocking revelations leaves the young archaeologist reeling. Together, the couple is all that is standing between an ancient, evil god and the power to alter the very fabric of time. Events set in motion by a dying god over four millennia ago pull Lex and Marcus away from Seattle and into the heart of Egypt, where they learn that the fate of the world is in the hands of a single person: Lex.
2 stars
The premise of this one sounded so amazing. I mean seriously, an Egyptian excavation and a sexy, forbiddingly alluring director? Sign me up!
Unfortunately, it fell flat. Really flat. Lex was such an immature, woe-is-me character. The pacing dragged until 70% in, and if it weren't for that last bit of the story, it would have been a one star read. It picked up a little and became more interesting, but the rest fell too flat. They didn't even get to Egypt until page 250-ish!
Still, I did finish it and downloaded book two via Kindle Unlimited. We'll see!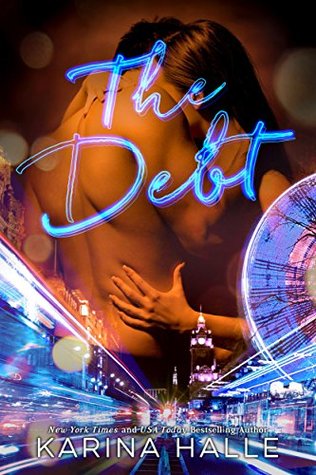 Her life changed in an instant.
And he's the only one who could have prevented it.
From the New York Times bestselling author of The Pact and The Lie comes a new standalone contemporary romance about those McGregor men.
Jessica Charles shouldn't have even been in London when the unthinkable happened.
She should have been back at home in Edinburgh, perhaps hanging with her boyfriend, having drinks with her sister or doing yoga with her group of friends. She should have been going on in her normal, dependable life as always.
But on that fateful day in August, when a mentally-ill ex-soldier opened fire in public, Jessica's world changed forever.
Now single and crippled from the gunshot wounds, Jessica finds herself scared and alone, losing faith in herself and humanity with each agonizing moment that passes.
That is until a stranger enters her life. A stranger who makes her live again.
Keir McGregor has always been the strong, silent type. Throw in tall, dark, and handsome and you've got pretty much the perfect Scotsman.
Except Keir is anything but perfect. He's got a past he's running away from and a guilty conscience he can't seem to shed. But the more time he spends with Jessica, the more he falls in love with her.
And the more his secret threatens to tear them apart.
He may have been a stranger to her.
But she's never been a stranger to him.
5 stars
I'm normally not a fan of information withholding in relationships, but it worked for this story. Honestly, I would've done the same thing in Keir's shoes.
The storyline is fairly straightforward, since you know the issue is going to cause problems between them. However, not having to put too much effort into thinking what was going to happen allowed me to really think about all the things that happened to the characters, how I would react in their shoes, ect. It was a very emotional read!
He was someone who belonged in my wildest fantasies instead of a rest stop in the middle of Nebraska.

A sexy, cocky, Australian named Chance was the last person I expected to run into on my cross-country drive.

When my car broke down, we made a deal. Next thing I knew, we were traveling together, spending sexually-tense nights in hotels and taking unplanned detours.

My ordinary road trip turned into the adventure of a lifetime. It was all fun and games until things got intense.

I wanted him, but Chance wouldn't make a move. I thought he wanted me too, but something was holding him back.

I wasn't supposed to fall for the cocky bastard, especially when I knew we'd be going our separate ways.

All good things must come to an end, right?

Except our ending was one I didn't see coming.


Author's note - Cocky Bastard is a full-length standalone novel. Due to strong language and sexual content, this book is not intended for readers under the age of 18.
5 stars
I. Loved. This. Book. The pacing was perfect, I adored both protagonists, it was sexy and funny, emotional and heartfelt, and was such a pleasant surprise. It's told half in Aubrey's voice, and half in Chances (not alternating chapters - half was hers and half was his), and this was one of my favorite parts of the story. I'm not normally a fan of dual perspective, but this was really well done and put me 100% on the narrator-at-the-time's side. It was really fresh and enjoyable!
Great female narration, so-so male narration.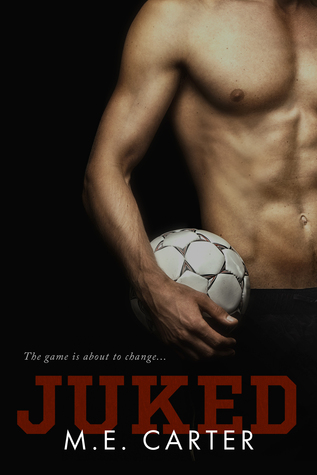 Juked: verb.
/jook-t/
A slang soccer term meaning: faked out, deceived, confused your opponent
See examples Daniel Zavaro and Quincy Watson:
As the rising star in Houston, Daniel has found fame as Captain of his Pro soccer team and the city's most eligible bachelor. Daniel has everything – except someone special – and that suits him just fine. He doesn't want, or need, complications.
Quincy has baggage, and lots of it. After a tragic accident spins her world on its axis, she finds herself as a single mother, raising a newborn nephew she never knew she had. Between parenthood, her full-time job, and dealing with the suffocating grief of losing her sister, every day is a struggle.
When they begin to cross paths unexpectedly and often, an unlikely friendship starts to evolve. Feelings change. Lines get crossed. What happens next surprises them both...
Before they know it-- they've been Juked.
4 stars
This was a really enjoyable, sweet romance. I laughed, I cried, and I swooned. The hero was enjoyable, and the heroine was so relatable. The pacing went at a good clip, and I devoured the book in less than a day.
Save
Save
Save
Save