Hey, ladies!
It's
Top Ten Tuesday
by
The Broke and The Bookish
! This week's topic is books on your fall TBR. My TBR is a beast, but here are some books that have inched their way up my TBR in the past few weeks.
In no real order....
10. Losing It by Cora Carmack
Sick of being the only virgin among her friends, Bliss Edwards decides the best way to deal with the problem is to lose it as quickly and simply as possible - a one-night stand. But her plan turns out to be anything but simple when she freaks out and leaves a gorgeous guy alone and naked in her bed with an excuse that no one with half-a-brain would ever believe. And as if that weren't embarrassing enough, when she arrives for her first class of her last college semester, she recognizes her new theatre professor. She'd left him naked in her bed about 8 hours earlier.
I've heard good things about this one, but oh my god, I haaaatee the cover.
9. The Iron King by Julie Kagawa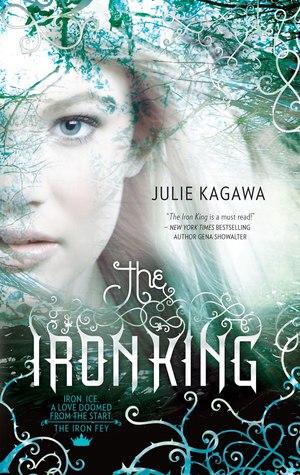 Meghan Chase has a secret destiny; one she could never have imagined.
Something has always felt slightly off in Meghan's life, ever since her father disappeared before her eyes when she was six. She has never quite fit in at school or at home.
When a dark stranger begins watching her from afar, and her prankster best friend becomes strangely protective of her, Meghan senses that everything she's known is about to change.
But she could never have guessed the truth - that she is the daughter of a mythical faery king and is a pawn in a deadly war. Now Meghan will learn just how far she'll go to save someone she cares about, to stop a mysterious evil, no faery creature dare face; and to find love with a young prince who might rather see her dead than let her touch his icy heart.
8. Fallen Too Far by Abbi Glines
To want what you're not supposed to have…

She is only nineteen.

She is his new stepfather's daughter.

She is still naïve and innocent due to spending the last three years taking care of her sick mother.

But for twenty-four year old Rush Finlay, she is the only thing that has ever been off limits. His famous father's guilt money, his mother's desperation to win his love, and his charm are the three reasons he has never been told no.

Blaire Wynn left her small farmhouse in Alabama, after her mother passed away, to move in with her father and his new wife in their sprawling beach house along the Florida gulf coast. She isn't prepared for the lifestyle change and she knows she'll never fit into this world. Then there is her sexy stepbrother who her father leaves her with for the summer while he runs off to Paris with his wife. Rush is as spoiled as he is gorgeous. He is also getting under her skin. She knows he is anything but good for her and that he'll never be faithful to anyone. He is jaded and has secrets Blaire knows she may never uncover but even knowing all of that…

Blaire just may have fallen too far.
I've actually never read an Abbi Glines book, and feel as though I need to see what the fuss is about.
7. Forever My Girl by Heidi McLaughlin
I was never supposed to be a rock star. I had my life all planned out for me. Play football in college. Go to the NFL. Marry my high school sweetheart and live happily ever after.
I broke both our hearts that day when I told her I was leaving. I was young. I made the right decision for me, but the wrong decision for us. I've poured my soul into my music, but I've never forgotten her. Her smell, her smile.
And now I'm going back.
After ten years.
I hope I can explain that after all this time.
I still want her to be my forever girl.
It's been on my TBR far too long!
6. The Debt by Tyler King
Hadley saved my life . . . and I ruined hers

Hadley's my best friend. We share a house, our friends, a life. She knows all my secrets . . . except one. My desperate need for her is inked on my body, it's the best I can do. But Hadley needs to hear the words . . .

Growing up as foster kids, Hadley made me feel whole-sane. And what did I do? I destroyed our chance to be together. I ran out on Hadley when I should have stayed, and something broke between us. Now I'll do anything to fix it.

I'll never leave her again. I won't ever let her feel afraid again. But the more I try to protect her from my pain, the more I just make things worse. I'm terrified that if I tell her everything, she'll never forgive me. I'm even more terrified that it may be too late to make her mine. I have to try to give her what she needs . . . it's a debt I'm determined to repay.
A reviewer said the hero has a dick piercing, and that's always fun. :D
5. The Call by Peadar O'Guilin
The Hunger Games meets horror in this unforgettable thriller where only one thing is certain . . . you will be Called.
Thousands of years ago, humans banished the Sidhe fairy race to another dimension. The beautiful, terrible Sidhe have stewed in a land of horrors ever since, plotting their revenge . . . and now their day has come.
Fourteen-year-old Nessa lives in a world where every teen will be "Called." It could come in the middle of the day, it could come deep in the night. But one instant she will be here, and the next she will wake up naked and alone in the Sidhe land. She will be spotted, hunted down, and brutally murdered. And she will be sent back in pieces by the Sidhe to the human world . . . unless she joins the rare few who survive for twenty-four hours and escape unscathed.
Nessa trains with her friends at an academy designed to maximize her chances at survival. But as the days tick by and her classmates go one by one, the threat of her Call lurks ever closer . . . and with it the threat of an even more insidious danger closer to home.
4. Stalking Jack The Ripper by Kerri Maniscalco
He's the infamous killer no man has ever been able to find.

Now it's a girl's turn.
Groomed to be the perfect highborn Victorian young lady, Audrey Rose Wadsworth has a decidedly different plan for herself. After the loss of her beloved mother, she is determined to understand the nature of death and its workings. Trading in her embroidery needle for an autopsy scalpel, Audrey secretly apprentices in forensics. She soon gets drawn into the investigation of serial killer Jack the Ripper, but to her horror, the search for clues brings her far closer to her sheltered world than she ever thought possible.
The title alone is enough to make me want it!
3. El Diablo by M. Robinson
I was ruthless.
I was feared.
I had sacrificed. Myself. Her. Everything...
Living in a world where I was worth more dead than alive was a choice. I was a bad man, never claimed to be anything else. I've done things I'm not proud of. Seen things that can't be unseen. I've caused pain that I can't undo.
It was all my choice.
Every decision.
Every order.
Right and wrong never mattered.
Until her.
She was under my protection, until she became my obsession.
But who was going to save her...
From. Me. The devil himself.
Fate brought us together. Destiny destroyed us.
I've been hearing mixed things on this one, but I'm still curious!
2. The Bronze Horseman by Paullina Simons
The golden skies, the translucent twilight, the white nights, all hold the promise of youth, of love, of eternal renewal. The war has not yet touched this city of fallen grandeur, or the lives of two sisters, Tatiana and Dasha Metanova, who share a single room in a cramped apartment with their brother and parents. Their world is turned upside down when Hitler's armies attack Russia and begin their unstoppable blitz to Leningrad.
Yet there is light in the darkness. Tatiana meets Alexander, a brave young officer in the Red Army. Strong and self-confident, yet guarding a mysterious and troubled past, he is drawn to Tatiana—and she to him. Starvation, desperation, and fear soon grip their city during the terrible winter of the merciless German siege. Tatiana and Alexander's impossible love threatens to tear the Metanova family apart and expose the dangerous secret Alexander so carefully protects—a secret as devastating as the war itself—as the lovers are swept up in the brutal tides that will change the world and their lives forever.
I really need to get around to reading this, but I kinda don't want to. I feel like it's going to be overhyped, but then again it could be amazing. Ugh, so conflicted.
1. Ball Peen Hammer by Lauren Rowe
From the USA Today and Internationally bestselling author of The Club Series, Lauren Rowe, comes a sexy
standalone
romantic comedy:
Ball Peen Hammer.
Keane Morgan wouldn't return any of my calls or texts, and I was pissed as hell about it. I didn't want to drive from Seattle to L.A. with the guy any more than he wanted to drive with me, but I had no frickin' choice in the matter--at least, not if I wanted to use his brother Dax's coveted parking spot at UCLA.
Okay, so it turned out Keane was objectively gorgeous, and, fine, pretty funny, too. But did he have to be so damned
in love
with himself? I mean, jeez, the cocky way he flashed those dimples was just so
orchestrated.
And, honestly, what kind of guy uses the phrase "baby doll" with a straight face? Oh, that's right:
the kind of guy who's a male stripper.
Yup, the cocky jerk turned out to be Seattle's answer to Magic Mike, a stripper known as "Ball Peen Hammer"--which meant Keane Morgan was emphatically
not
the kind of guy I'd ever fall for.
Not. At. All.
No freakin' way.
Well, until Keane convinced me to fall for him, that is.
Which I did.
Hard.
NOTE:
Ball Peen Hammer is a full-length, standalone sexy romantic comedy about Keane Morgan (one of four Morgan brothers introduced in The Club Series) and Maddy Milliken (the little sister of Hannah Banana Montana Milliken).
Although Keane and Maddy's love story is set in the universe of The Club Series, it is a standalone novel with no cliffhanger and no prior reading required. Due to strong language and sexual content, this book is not intended for readers under the age of 18.
Save
Save
Save
Save
Save
Save
Save
Save
Save
Save
Save
Save
Save
Save
Save
Save
Save
Save