Hey, everyone!
It's
Top Ten Tuesday
by
The Broke and The Bookish
! This week topic is TV-themed! Any TV related topic (favorite shows, favorites of certain times, shows that need to come back, ect) is up for grabs. I'm doing ten books I wish were TV series! And by wish, I mean I'd only want to see them if they were 100% true to story, with perfect casting and perfect music/script/effects. :p
In no real order....
This is one I'd be totally fine with having the ending/last book changed. Otherwise, can you imagine how addictive this novella series would be as a tv show?!
This is one I probably wouldn't want to see actually happen, since TV (and movies, for that matter) never get vampires right for me, but in a perfect would this would be epic.
This would be a complete guilty pleasure that I'd watch religiously, but would strongly deny watching it. :p
While reading this series I thought it'd be a perfect tv series. Action, sex, betrayal, mystery...all that fun stuff!
This would be such a twisted show!
Ohhhhhh, I would love to watch the chemistry and foreplay play out with Mac and Barrons! Plus the action, the tension...it'd be fantastic.
I'm a complete wuss when it comes to watching anything horror related, but would make an exception for my favorite romantic horror series!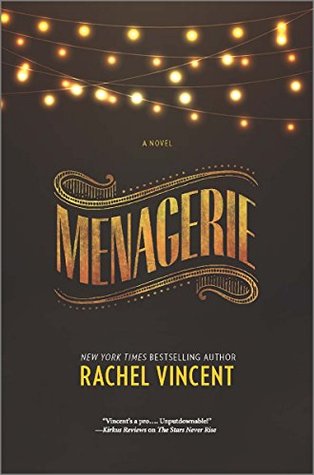 It'd take a lot to pull this one off, but if it could happen it'd be amazing.
I love Cirque du Soleil and would adore watching it combined with such a good love story!
Another one that'd keep me glued to the screen, and I wouldn't mind if the ending was switched up a bit on this series, too.
Save
Save
Save
Save
Save
Save
Save
Save
Save
Save
Save
Save
Save
Save