Kimberly @
Kimberlyfaye Reads
started a new weekly feature that I'm excited to join in! This feature is to
showcase what's on your to be read shelf (or eReader, or Audible library) and see what others think of it.
Have you read it? Should I read it or put it back on the shelf? It's a way to dust off the books on your self and decide if they're worth reading!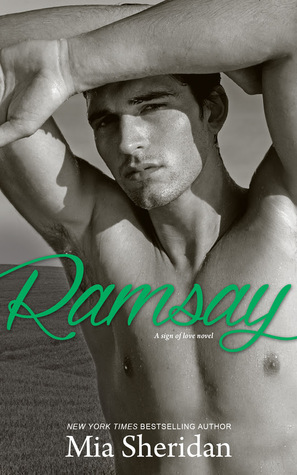 Lydia De Havilland
is shocked when
Brogan Ramsay
suddenly reappears in her life. Several years before, Brogan was the son of her family's gardener, and the boy she hurt and betrayed. But Brogan is no longer the quiet, sensitive boy she remembers. Now he's a man—gorgeous, powerful . . . and seeking vengeance.
Brogan Ramsay can't let go of the memory of Lydia tricking him cruelly, leaving his heart shattered and his family penniless. And now he's back to destroy her family the way his was destroyed. There's only one problem . . . the girl who wounded him so badly years ago is now a woman who still has the power to render him breathless.
Ramsay
is the story of betrayal and wrath, of the strength of regret and the power of forgiveness. It is the story of the thin veil between love and hate, and how more often than not, when we seek to inflict pain on others, the heart we wound is our own.
THIS IS A STAND-ALONE SIGN OF LOVE NOVEL, INSPIRED BY ARIES. New Adult Contemporary Romance: Due to strong language and sexual content, this book is not intended for readers under the age of 18.
Ack, Mia Sheridan is so hit or miss for me. I loved Archer's Voice, and that will always be one of my all time favorite books. Kyland was good, but the others by her I've read
have just been so-so. What do you think on this one?
I'm also hesitant to try it because that model has the most douchebag expression. Please tell me I'm not the only one that deals with irrational problems like that in book covers.