Waiting on Wednesday is a weekly event hosted by Breaking The Spine and is a fun way to see what books other bloggers just can't wait to get their hands on!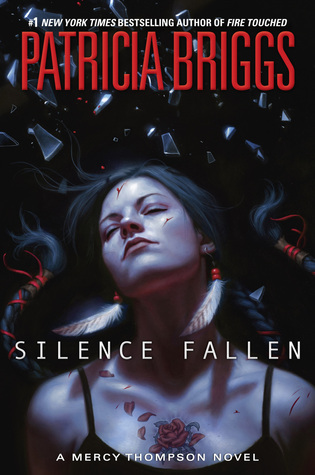 In the #1 New York Times bestselling Mercy Thompson novels, the coyote shapeshifter has found her voice in the werewolf pack. But when Mercy's bond with the pack and her mate is broken, she'll learn what it truly means to be alone...

Attacked and abducted in her home territory, Mercy finds herself in the clutches of the most powerful vampire in the world, taken as a weapon to use against alpha werewolf Adam and the ruler of the Tri-Cities vampires. In coyote form, Mercy escapes only to find herself without money, without clothing, and alone in the heart of Europe...

Unable to contact Adam and the rest of the pack, Mercy has allies to find and enemies to fight, and she needs to figure out which is which. Ancient powers stir, and Mercy must be her agile best to avoid causing a war between vampires and werewolves, and between werewolves and werewolves. And in the heart of the ancient city of Prague, old ghosts rise...
*Cringes* These covers are so bad, but don't judge these books by their covers!
Oh my god, now
this
is the Mercy storyline I fell in love with. The last couple books were a bit lackluster, but this installment sounds like it'll be back and better than ever. I can't wait!