Hey, everyone!
It's
Top Ten Tuesday
by
The Broke and The Bookish
! This week is throwback topics, so you can go back and use any TTT you've missed, or do an updated one! I'm going with my favorite quotes, and it was near impossible to whittle it down to 10...so I went over. I'll share the book, author, and then the quote.
In no real order....
12. Amour Amour by Krista and Becca Ritchie
This is who I am today.
Tomorrow I may be the same. But in years, I'll be someone else.
Someone I may like more. Someone I may like less.
And that's okay. Because I'll still be living.
I really like the self acceptance of this, and it worked especially well for the character as she worked out who and what she is.
11. The Edge of Never by J.A. Redmerski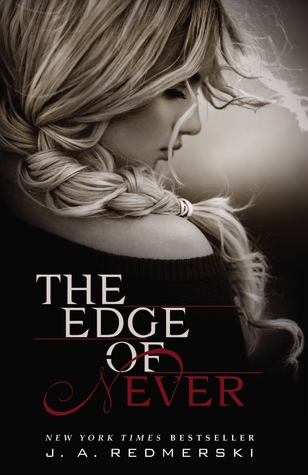 I think that if past lives are real, then we have been lovers in every single one of them.
This gets my inner romantic all excited.
10. The Play by Karina Halle
In the light of day, I can see all your cracks and your flaws and your darkness, and I fall in love with it all. And I hope you can fall in love with all that I am, all that lurks in my dark, all that shines in my light. I want you to love every little piece of me, because it all belongs to you.
9. Seduction and Snacks by Tara Sievc
I could be a dirty slut; I could be dirtier than a hooker at a gangbang.
Okay, maybe not that dirty.
I laughed so hard at this book. SO hard.
8. Six of Hearts by L.H. Cosway
Why not live with the magic? Be a kid again and believe in the fantastical. Life is more fun with a little smoke and mirrors.
I think that a lot of people tend to lose sight of the magic in life, try too hard to pin things into neat categories that reveal everything, especially as they get older. Enjoy the magical!
7. Still Life With Strings by L.H. Cosway
To be a muse is to be a wonder in someone else's eyes, flaws and all.
That just sounds so pretty.
6. Ashes to Ashes by Karina Halle
When I first met you, I knew, somehow, that you were going to change my life. I just didn't know in what way. I didn't know that you'd make me love you. And most importantly, I didn't know that you'd make me love me. Baby, you make me see the good in myself and the good in everything on this damn earth. You chase my ghosts away, and… And you bring me peace. I can't thank you enough for being in my life.
And I want you there for the whole journey. Through everything—the good and the bad, the batshit crazy and the sane, the scary and the sexy. Especially the sexy. Just you and me, baby, until death do us part.
I legit sobbed through this book from utter happiness and all the feels. This proposal was gorgeous!
5. Dragonfly in Amber by Diana Gabaldon
Doom, or save. That I cannot do. For I have no power beyond that of knowledge, no way to bend others to my will, no way to stop them doing what they will. There is only me.
This was a powerful passage for me.
4, 3, 2. Shadowfever by Karen Marie Moning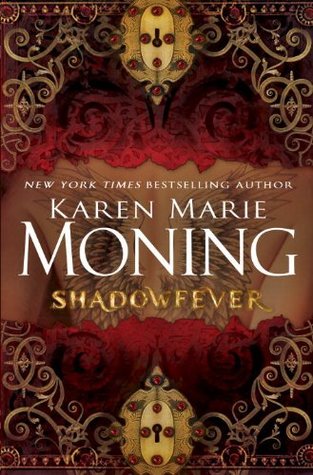 Some things are sacred, until you act like they're not. Then you lose them.
A very important reminder!
Hope
strengthens. Fear kills.
Truth.
He looked at me and I shivered. I never get enough of him.
Never will.
I. Want. Him. Always.
Fire to my ice. Ice to my fever.
Barrons!
1. The Dex-Files by Karina Halle
I was head over heels in love with her. No, that didn't describe it.
I was tear my fucking heart out and throw it to her, beg her to take it into hers. I was falling for the greatest heights, with no safety net below.
I was giving everything of my own life for hers, giving up every inch of my soul so she could wear it proudly.
I was a former king on my knees before the queen. A jester begging for a chance.
I was powerless, helpless, and at her mercy.
I have a serious thing for Dex.
Save
Save
Save
Save
Save
Save
Save
Save