Hey, ladies!
I've seen the Five Things Friday posts on
KimberlyFaye Reads
and
Brandie is a Book Junkie
, and they're some of my favorite post types, so I wanted to jump on the bandwagon. Also, I'm lazy and was getting bored of Cover Lust. ;)
Let's jump right in!
This was AMAZING and definitely lived up to the hype around it! This is new adult at its finest and I highly recommend.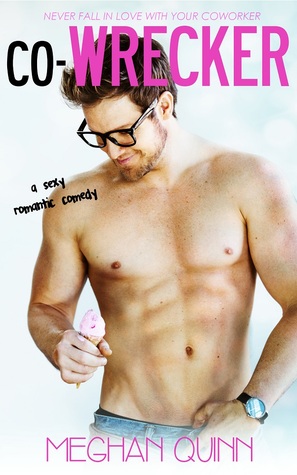 I'm in the mood for romantic

comedy!
A great reading week with a couple or fantastic books! The weather skyrocketed to almost 90 degrees, then dropped back down to the upper 70s.
Not so fun this week was our fridge kicked the bucket...then the new one needed a part...thankfully that's sorted out!
Orange blossoms!
Crazy busy on Saturday, but then on Sunday we're heading out to the little beach town half an hour from here for a few days of working vacation. Minus the relatives that'll be there was well (but different house, thank god!), it'll be fun!