I did it again!
From New York Times bestselling author Molly McAdams comes a powerhouse romantic suspense that will have you questioning your morals and second guessing your view on love.

I live in a world few know exist. I've trained for this. I know what to say, what to do, and how to act. I've perfected the lethal calm required for this life.
Now it's time to buy my first girl. But all it takes is one look at the brave girl who starts singing mid-auction for that calm to slip.
Briar Chapman is going to be the death of me, and I don't care. I'll take every day with her until that death comes, and I'll welcome it when it does.

On the outside, Lucas Holt is what nightmares are made of. A man cloaked in darkness, with sin-filled eyes and an enticing grin. A devil so devastatingly beautiful and cruel that his very presence instills fear.
But beneath his terrifying, ever-calm exterior is an affectionate man haunted by a past that refuses to stay buried. And Lucas looks at me as though he's finally found the only person who can make it all go away.
We're a battle of the brightest day and the darkest night—and I want to lie in the wake of our war.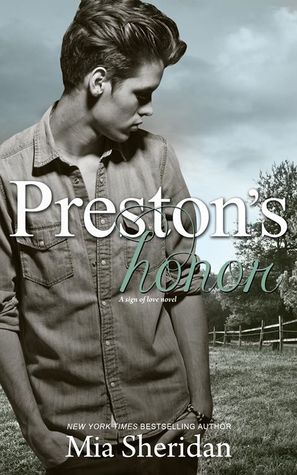 There were two brothers—identical twins—and though I loved them both, my soul belonged to only one.
Annalia Del Valle has loved Preston Sawyer all her life. The daughter of an impoverished migrant farmworker, she grew up as an outcast in what was no more than a tiny, cooped up shack in California's Central Valley. But her heart found freedom in the land, in the wide-open spaces of Sawyer Farm, and in the boys who were her only friends.
Preston has yearned for Annalia since he was a boy. But a sense of honor kept him from pursuing her until he's unable to hold back any longer and their worlds—and bodies—collide one hot summer night. A night that sets off a chain of events that will alter their lives forever.
Now Annalia is back in town after disappearing without a trace for six long months. Determined to reclaim her heart, her life, and the baby she left behind—the son who was created in a moment of lust and love and pent-up yearning.
Preston has survived grief, a ravaging drought, and the despair of heartache, but he's not sure he can survive Annalia again. And he might be unwilling to try. Will pride and bitterness keep him from the one thing he's always longed for?
How do you heal what is irreparably broken? How do you forgive that which is unforgivable? How do you discover that real honor comes not from circumstance, but from the place deep in our hearts where truth resides? And how do you move beyond the wounds of the past to discover that some loves are as solid as the ground beneath your feet, and as enduring as the earth itself?
THIS IS A STAND-ALONE SIGN OF LOVE NOVEL, INSPIRED BY GEMINI. New Adult Contemporary Romance: Due to strong language and sexual content, this book is not intended for readers under the age of 18.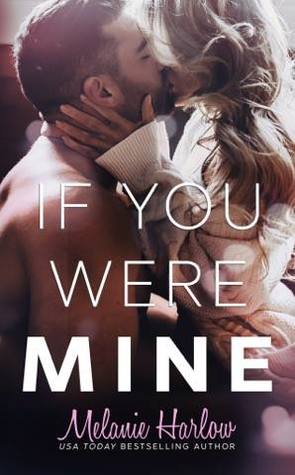 Theo MacLeod wasn't supposed to be the one.

Tall, dark and handsome suits me just fine, but the cocky grin, know-it-all attitude, and mammoth ego? No thanks. I only hired him so I wouldn't have to sit at the singles table again. It was just pretend.

He wasn't supposed to kiss me.

My heart wasn't supposed to pound.

We weren't supposed to spend the night together—the hottest night of my life.

One night turns into a snowed-in weekend away, and even the blizzard of the century can't cool the fire between us. I can't get enough—of his smile, of his body, of the way he makes me feel.

We're nothing alike. He's a daredevil, and I'm a nervous Nellie. He's a drifter, and I want to put down roots. He's an opportunist with a checkered past, and I'm a Girl Scout volunteer.

But none of it matters when I'm in his arms.

I know he's made mistakes. I know his wounds are deep, and he doesn't trust easily. I know he doesn't believe he could ever be enough to make me happy, but he could.

All he has to do is stay.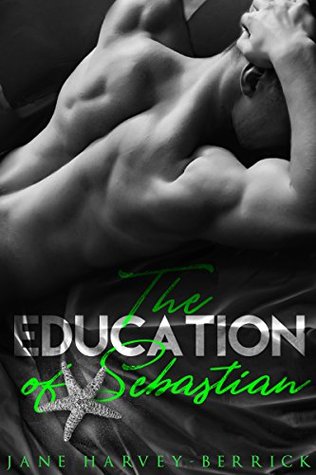 A friendship between the lost and lonely Caroline, and the unhappy Sebastian, leads to an illicit love that threatens them both.
Caroline Wilson is trapped in a cold and loveless marriage with an older man. When her husband finally wins a long sought-after promotion, Caroline feels she has little choice but to follow him to a new home in San Diego. There she meets Sebastian, a young man of 17.
For an all too brief summer, their happiness blooms.
But external pressures begin to bear down, not least from the overbearing David, and Sebastian's parents begin to suspect that their son has a secret. Even Caroline's new friend, Donna, realises that dark passions exist below the serene surface.
Nora Kincaid has one goal for her second year of college: be invisible. Last year's all-party-no-study strategy resulted in three failed classes and two criminal charges, and if she messes up again she'll lose her scholarship. But there's one problem with her plan for invisibility, and his name is Crosbie Lucas: infamous party king, general hellraiser…and her new roommate's best friend.

Crosbie's reckless reputation and well-known sexcapades aren't part of Nora's studious new strategy, but as she's quickly learning, her new plan is also really boring. When Crosbie's unexpected gestures of friendship pull her head out of her books long enough to see past his cocky veneer, she's surprised to find a flawed and funny guy beneath it all. The muscles don't hurt, either.

But as Nora starts to fall for Crosbie, the weight of one of last year's bad decisions grows even heavier. Because three failing grades and two misdemeanors are nothing compared to the one big secret she's hiding…
Lily O'Connell, a succubus, has put her unique talents to work. She owns Lily Bound, an elite sex salon in the Blood Night District of Seattle. When a client turns up dead in her club, and she hears the news that the Souljacker--an old tattoo-artist friend-turned-vampire, who was institutionalized years before--has escaped to reclaim his "artwork," Lily knows she's next on his list. With one of his tattoos on her thigh and nowhere else to turn, Lily hires Archer Desmond, a chaos demon and PI, to track the vampire down before he tracks her. But she didn't expect to fall for Archer-and they say a succubus who falls in love will destroy the heart of the one she seeks to claim...
For the perfect love, what would you be willing to lose?
It's been a shattering year for seventeen-year-old Zoe, who's still reeling from her father's shockingly sudden death in a caving accident and her neighbors' mysterious disappearance from their own home. Then on a terrifying sub-zero, blizzardy night in Montana, she and her brother are brutally attacked in a cabin in the woods—only to be rescued by a mysterious bounty hunter they call X.
X is no ordinary bounty hunter. He is from a hell called the Lowlands, sent to claim the soul of Zoe's evil attacker and others like him. X is forbidden from revealing himself to anyone other than his prey, but he casts aside the Lowlands' rules for Zoe. As they learn more about their colliding worlds, they begin to question the past, their fate, and their future.
Save
Save