Zeke Daniels isn't just a douchebag; he's an a**hole.
A total and complete jerk, Zeke keeps people at a distance. He has no interest in relationships—most a**holes don't.
Dating?
Being part of a couple? Nope. Not for him.
He's never given any thought to what he wants in a girlfriend, because he's never had any intention of having one. Shit, he barely has a relationship with his family, and they're related; his own friends don't even like him.
So why does he keep thinking about Violet DeLuca?
Sweet, quiet Violet—his opposite in every sense of the word.
The light to his dark, even her damn name sounds like rays of sunshine and happiness and shit.
And that pisses him off, too.
3 stars!
This was a bit of a let down, though I'm not sure if that's the fault of the book or if it's because the first book in the series was just so amazing that this one pales in comparison. There was a little too much drama and angst for me, and the hero was a major douche.
"Well duh, that's in the title!"
Yeah, but the last hero wasn't a malicious douche like this guy was. He just had no filter.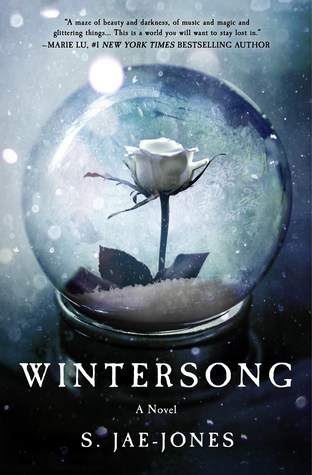 The Instant New York Times Bestseller!
Bustle
- 2017 YA Must Reads
Paste Magazine
- Most Anticipated YA Books of 2017
Dark, romantic, and unforgettable,
Wintersong
is an enchanting coming-of-age story for fans of
Labyrinth
and
The Beauty and the Beast
.
The last night of the year. Now the days of winter begin and the Goblin King rides abroad, searching for his bride…
All her life, Liesl has heard tales of the beautiful, dangerous Goblin King. They've enraptured her mind, her spirit, and inspired her musical compositions. Now eighteen and helping to run her family's inn, Liesl can't help but feel that her musical dreams and childhood fantasies are slipping away.
But when her own sister is taken by the Goblin King, Liesl has no choice but to journey to the Underground to save her. Drawn to the strange, captivating world she finds—and the mysterious man who rules it—she soon faces an impossible decision. And with time and the old laws working against her, Liesl must discover who she truly is before her fate is sealed.
Rich with music and magic, S. Jae-Jones's
Wintersong
will sweep you away into a world you won't soon forget.
4.5 stars!
I was shocked at how much I enjoyed this story! It was so far out of my comfort zone, from the plot to the ending, but I'm so glad I took a chance on it.
It was a captivating story, with a wonderfully complex and relatable heroine. She was one of the most real and honest characters I've read in a while.
The plot kept by at a steady pace, taking me on a strange but wonderful experience. It was a bit trippy at times, but it worked for the story.
The narration was absolutely spectacular, too!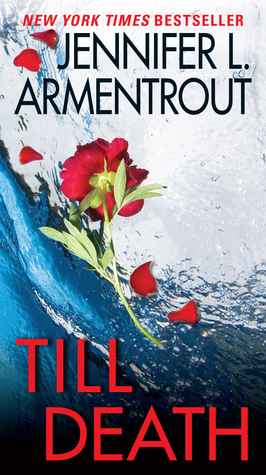 In New York Times bestselling author Jennifer L. Armentrout's gripping new novel, a young woman comes home to reclaim her life—even as a murderer plots to end it. . .

It's been ten years since Sasha Keaton left her West Virginia hometown . . . since she escaped the twisted serial killer known as the Groom. Returning to help run her family inn means being whole again, except for one missing piece. The piece that falls into place when Sasha's threatened—and FBI agent Cole Landis vows to protect her the way he couldn't a decade ago.

First one woman disappears; then another, and all the while, disturbing calling cards are left for the sole survivor of the Groom's reign of terror. Cole's never forgiven himself for not being there when Sasha was taken, but he intends to make up for it now . . . because under the quirky sexiness Cole first fell for is a steely strength that only makes him love Sasha more.

But someone is watching. Waiting. And Sasha's first mistake could be her last.
4 stars!
This should be what JLA writes! I was sucked in right off the bat, enjoyed pretty much every character, and was so entertained from start to finish. I didn't experience any of my normal irritation while reading JLA. ;)
I did guess the culprit as soon as they were introduced, but I think that was more my fault than the author's - I tend to guess early on in these suspense type stories, which is why I don't usually read them.
The narration was good, too!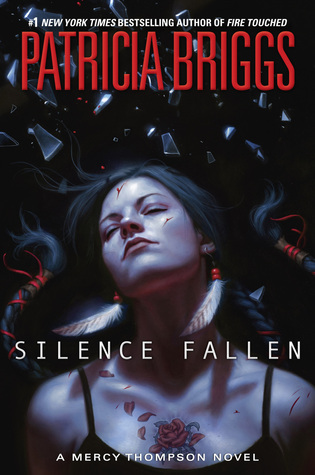 In the #1 New York Times bestselling Mercy Thompson novels, the coyote shapeshifter has found her voice in the werewolf pack. But when Mercy's bond with the pack and her mate is broken, she'll learn what it truly means to be alone...

Attacked and abducted in her home territory, Mercy finds herself in the clutches of the most powerful vampire in the world, taken as a weapon to use against alpha werewolf Adam and the ruler of the Tri-Cities vampires. In coyote form, Mercy escapes only to find herself without money, without clothing, and alone in the heart of Europe...

Unable to contact Adam and the rest of the pack, Mercy has allies to find and enemies to fight, and she needs to figure out which is which. Ancient powers stir, and Mercy must be her agile best to avoid causing a war between vampires and werewolves, and between werewolves and werewolves. And in the heart of the ancient city of Prague, old ghosts rise...
3.5 stars?
I don't know how I feel about this one, but it's definitely my lowest rated Mercy book since the first one. I don't know why, but this never really clicked for me. I didn't like Adam's POV, and I found it a little choppy in several places.
Great female narration, so-so male narration!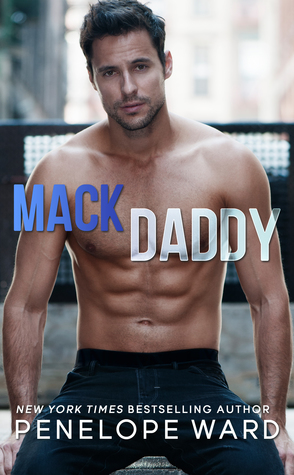 Single Dad. Second Chances. Meet Mack in the newest STANDALONE novel from New York Times bestselling author, Penelope Ward.
They called him Mack Daddy. No, seriously, his name was Mack. Short for Mackenzie. Thus, the nickname. Perfect, right?
So was he: perfect. The perfect physical male specimen.
At the private school where I taught, Mack Morrison was the only man around in a sea of women.
Everyone wanted a piece of the hot, single father of the sweet little boy.
I became a woman I didn't recognize, someone riddled with jealousy, because they didn't know that—to me—he was much more.
They didn't know about our past.
He'd chosen my school for his son on purpose, because Mack and I, we had unfinished business.
As my friend, Lorelai, so eloquently put it: "Unfinished business between two people who are clearly attracted to each other is like an eternal case of blue balls." And I was suffering in pain from my case.
I was still intensely attracted to Mack. I tried to resist him, immersing myself further into a relationship with someone else just to protect my heart.
Not to mention, getting involved with a parent was strictly against school rules. But seeing Mack day in and day out was breaking me down.
And soon I might be breaking all the rules.
Author's note – Told in alternating points of view, Mack Daddy is a full-length standalone novel.
3 stars!
First off, I hate this title with a burning passion.
Penelope Ward is a hit or miss guilty pleasure author for me, and I'm happy to see her writing improve with each book she puts out. I'm excited to see what's next!
This was a good read overall, if a little predictable and heavy one some rushed drama at the end. The hero was decent, the heroine was okay, but I did struggle with their relationship. I didn't feel the usual sizzling chemistry I feel while reading a Penelope Ward book.
There were a couple of sex scenes that were just...icky to me, and I'm a free spirt when it comes to sex scenes so it takes a lot to make me feel gross!
That said though, it was a very quick and easy read, with a good narration.