Hey guys!
It's
Top Ten Tuesday
by
The Broke and The Bookish
! This week's topic is top books on your TBR. Let's jump right in!
Alison Quinn, Countess of Waxwold, is content with her bookish life—until she's summoned to be a lady-in-waiting to the Queen of Tremontane's mother for six months. Even the prospect of access to the Royal Library doesn't seem enough to make up for her sacrifice, but Alison is prepared to do her service to the Crown. What she's not prepared for is Prince Anthony North, Queen Zara's playboy brother, who's accustomed to getting what he wants—including the Countess of Waxwold.

When the fallout from an unfortunate public encounter throws the two of them together, Alison has no interest in becoming the Prince's next conquest. But as the weeks pass, Alison discovers there's more to Anthony than she—or he—realized, and their dislike becomes friendship, and then something more—until disaster drives Alison away, swearing never to return.

Then Alison is summoned by the Queen again, this time to serve as Royal Librarian. A threat to Tremontane's government, with her treasured Library at stake, draws Alison into the conflict…and into contact with Anthony once more. Can they work together to save the Royal Library and Tremontane? And can she open her heart to love again?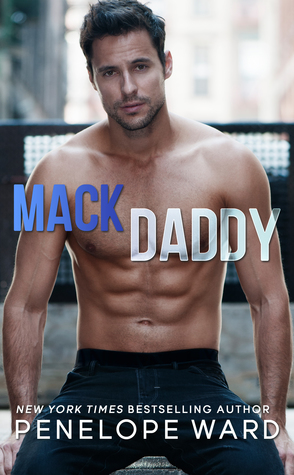 Single Dad. Second Chances. Meet Mack in the newest STANDALONE novel from New York Times bestselling author, Penelope Ward.
They called him Mack Daddy. No, seriously, his name was Mack. Short for Mackenzie. Thus, the nickname. Perfect, right?
So was he: perfect. The perfect physical male specimen.
At the private school where I taught, Mack Morrison was the only man around in a sea of women.
Everyone wanted a piece of the hot, single father of the sweet little boy.
I became a woman I didn't recognize, someone riddled with jealousy, because they didn't know that—to me—he was much more.
They didn't know about our past.
He'd chosen my school for his son on purpose, because Mack and I, we had unfinished business.
As my friend, Lorelai, so eloquently put it: "Unfinished business between two people who are clearly attracted to each other is like an eternal case of blue balls." And I was suffering in pain from my case.
I was still intensely attracted to Mack. I tried to resist him, immersing myself further into a relationship with someone else just to protect my heart.
Not to mention, getting involved with a parent was strictly against school rules. But seeing Mack day in and day out was breaking me down.
And soon I might be breaking all the rules.
Author's note – Told in alternating points of view, Mack Daddy is a full-length standalone novel.
For Vicente Bernal, truth is all he's known. The son of an infamous drug lord, Vicente was born to help run the family business, which means he's been raised on a throne of sordid pasts and dirty laundry, violence and pride. But when Vicente stumbles across someone he's not supposed to know about – a woman from his father's checkered past – he sets out to California to find her behind his father's back.
What Vicente doesn't expect to find in San Francisco is Violet McQueen, the woman's twenty-year old daughter. Beautiful and edgy with a vulnerability he can't resist, Violet tempts Vicente from afar and though he promised himself he'd stay away from her, curiosity and lust are powerful forces. Besides, Vicente has always gotten everything he wants – why shouldn't he have Violet too?
Soon his wants turn into an obsession, one that sweeps Violet into his games as they fall madly, deeply in love with each other, the type of first love that can drive a person mad.
But it's a love with tragic consequences.
Both the truth – and the lies – not only threaten to tear them apart, but threaten their very lives.
Someone has to pay for the sins of the fathers.
And they'll be paying the price with their souls.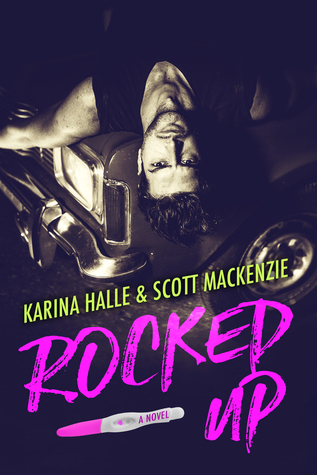 Rocked Up is a STANDALONE rockstar romantic comedy and the fun and sexy brainchild of New York Times bestselling author Karina Halle and her husband Scott Mackenzie.
I have been watching him since I was a child.
He didn't notice me back then and it didn't matter. Brad Snyder, guitarist and singer for one of the world's greatest bands, was my entire life.
My father, the CEO of Ramsey Records, takes credit for all of Brad's success, trying to control him in the same way he's controlled me.
But I finally get an opportunity to prove myself.
To be wild.
To be free.
Today I'm auditioning to be the replacement bass player for Brad's band. If I get the job, I'll go on tour and work with Brad every day, in very close proximity.
There's only one rule: he's not allowed to touch the boss's daughter.
Remember when I said that Brad never used to notice little ol' me?
Well, Brad's noticing me now.
In a way that's going to get us both in trouble.
My name is Lael Ramsey and we all know how this will turn out.
Hosting her brother's wedding for an MVP guest list is the challenge of Jess Canning's life. Already the family screw-up, she can't afford to fail. And nobody (nobody!) can learn of the colossal mistake she made with the best man during a weak moment last spring. It was wrong, and there will not be a repeat. Absolutely not. Even if he is the sexiest thing on two legs.
Blake Riley sees the wedding as fate's gift to him. Jess is the maid of honor and he's the best man? Let the games begin. So what if he's facing a little (fine, a lot) of resistance? He just needs to convince the stubborn blonde that he's really a good boy with a bad rap. Luckily, every professional hockey player knows that you've got to make an effort if you want to score.
But Jess has more pressing issues to deal with than sexy-times with a giant man-child. Such as: Will the ceremony start on time, even though someone got grandma drunk? Does glitter ever belong at a wedding? And is it wrong to murder the best man?
Caution: May cause accidental aspiration of tea or coffee. Do not read in a public place where loud laughter is inappropriate. Contains hot but hilarious hockey players, puppy cuddling and a snarky pair of underwear
Hot guy with a dog? I'm sold.
Once in Africa, I kissed a king...
"And just like that, in an old red barn at the foothills of Mount Kilimanjaro, I discovered the elusive magic I had only ever glimpsed between the pages of great love stories. It fluttered around me like a newborn butterfly and settled in a corner of my heart. I held my breath, afraid to exhale for fear it would slip out, never to be found again."
When a bomb explodes in a mall in East Africa, its aftershocks send two strangers on a collision course that neither one sees coming.
Jack Warden, a divorced coffee farmer in Tanzania, loses his only daughter. An ocean away, in the English countryside, Rodel Emerson loses her only sibling.
Two ordinary people, bound by a tragic afternoon, set out to achieve the extraordinary, as they make three stops to rescue three children across the vast plains of the Serengeti—children who are worth more dead than alive.
But even if they beat the odds, another challenge looms at the end of the line. Can they survive yet another loss—this time of a love that's bound to slip through their fingers, like the mists that dissipate in the light of the sun?
"Sometimes you come across a rainbow story—one that spans your heart. You might not be able to grasp it or hold on to it, but you can never be sorry for the color and magic it brought."
A blend of romance and women's fiction,
Mists of The Serengeti
is inspired by true events and contains emotional triggers, including the death of a child. Not recommended for sensitive readers. Standalone, contemporary fiction.
The Hidden Legacy series by #1
New York Times
bestselling author Ilona Andrews continues as Nevada and Rogan navigate a world where magic is the norm…and their relationship burns hot
Nevada Baylor has a unique and secret skill—she
knows
when people are lying—and she's used that magic (along with plain, hard work) to keep her colorful and close-knit family's detective agency afloat. But her new case pits her against the shadowy forces that almost destroyed the city of Houston once before, bringing Nevada back into contact with Connor "Mad" Rogan.
Rogan is a billionaire Prime—the highest rank of magic user—and as unreadable as ever, despite Nevada's "talent." But there's no hiding the sparks between them. Now that the stakes are even higher, both professionally and personally, and their foes are unimaginably powerful, Rogan and Nevada will find that nothing burns like ice …
I knew from the first time I saw Marc Kirby that I was screwed.

Big eyes, scruffy face, brown curls – yes, yes, and yes. The man is wicked hot.

He's also my roommate, and since I work nights and he's at class all day – it's like living alone at half the rent.

Then an unexpected night off turns into an unexpected morning in Marc's bed, but it turns out we can't even figure out the screwing.

This is not great news for Marc who's going on a "bangcation" at the end of the summer – a whole month in France that he's planned to spend getting busy with the women of Paris.

It's also not great news for me for obvious reasons.

With both of us needing work on our skills, there's only one logical solution to our predicament.

Told you I was screwed.
Some men are born responsible, some men have responsibility thrust upon them. Henry John Edgar Thomas Pembrook, Prince of Wessco, just got the motherlode of all responsibility dumped in his regal lap.

He's not handling it well.

Hoping to help her grandson to rise to the occasion, Queen Lenora agrees to give him "space"—but while the Queen's away, the Prince will play. After a chance meeting with an American television producer, Henry finally makes a decision all on his own:

Welcome to Matched: Royal Edition.

A reality TV dating game show featuring twenty of the world's most beautiful blue bloods gathered in the same castle. Only one will win the diamond tiara, only one will capture the handsome prince's heart.

While Henry revels in the sexy, raunchy antics of the contestants as they fight, literally, for his affection, it's the quiet, bespectacled girl in the corner—with the voice of an angel and a body that would tempt a saint—who catches his eye.

The more Henry gets to know Sarah Mirabelle Zinnia Von Titebottum, the more enamored he becomes of her simple beauty, her strength, her kind spirit... and her naughty sense of humor.

But Rome wasn't built in a day—and irresponsible royals aren't reformed overnight.

As he endeavors to right his wrongs, old words take on whole new meanings for the dashing Prince. Words like, Duty, Honor and most of all—Love.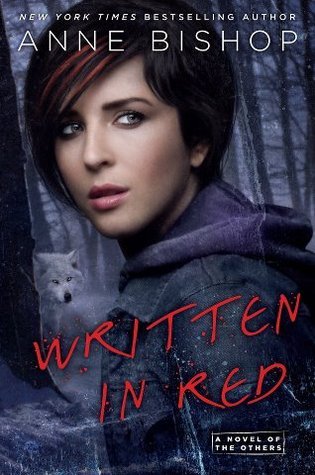 No one creates realms like New York Times bestselling author Anne Bishop. Now in a thrilling new fantasy series, enter a world inhabited by the Others, unearthly entities—vampires and shape-shifters among them—who rule the Earth and whose prey are humans.

As a
cassandra sangue
, or blood prophet, Meg Corbyn can see the future when her skin is cut—a gift that feels more like a curse. Meg's Controller keeps her enslaved so he can have full access to her visions. But when she escapes, the only safe place Meg can hide is at the Lakeside Courtyard—a business district operated by the Others.
Shape-shifter Simon Wolfgard is reluctant to hire the stranger who inquires about the Human Liaison job. First, he senses she's keeping a secret, and second, she doesn't smell like human prey. Yet a stronger instinct propels him to give Meg the job. And when he learns the truth about Meg and that she's wanted by the government, he'll have to decide if she's worth the fight between humans and the Others that will surely follow.
Save
Save
Save
Save