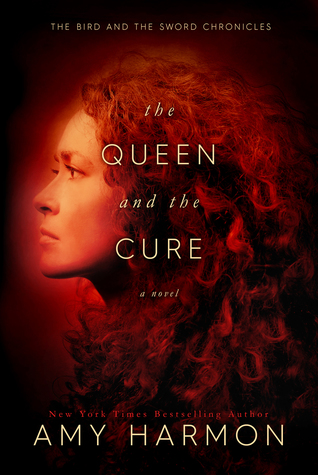 "There will be a battle, and you will need to protect your heart."
Kjell of Jeru had always known who he was. He'd never envied his brother or wanted to be king. He was the bastard son of the late King Zoltev and a servant girl, and the ignominy of his birth had never bothered him.
But there is more to a man than his parentage. More to a man than his blade, his size, or his skills, and all that Kjell once knew has shifted and changed. He is no longer simply Kjell of Jeru, a warrior defending the crown. Now he is a healer, one of the Gifted, and a man completely at odds with his power.
Called upon to rid the country of the last vestiges of the Volgar, Kjell stumbles upon a woman who has troubling glimpses of the future and no memory of the past. Armed with his unwanted gift and haunted by regret, Kjell becomes a reluctant savior, beset by old enemies and new expectations. With the woman by his side, Kjell embarks upon a journey where the greatest test may be finding the man she believes him to be.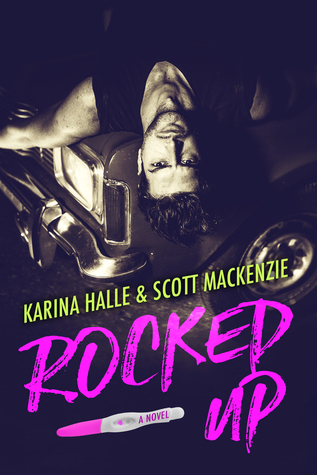 Rocked Up is a STANDALONE rockstar romantic comedy and the fun and sexy brainchild of New York Times bestselling author Karina Halle and her husband Scott Mackenzie.
I have been watching him since I was a child.
He didn't notice me back then and it didn't matter. Brad Snyder, guitarist and singer for one of the world's greatest bands, was my entire life.
My father, the CEO of Ramsey Records, takes credit for all of Brad's success, trying to control him in the same way he's controlled me.
But I finally get an opportunity to prove myself.
To be wild.
To be free.
Today I'm auditioning to be the replacement bass player for Brad's band. If I get the job, I'll go on tour and work with Brad every day, in very close proximity.
There's only one rule: he's not allowed to touch the boss's daughter.
Remember when I said that Brad never used to notice little ol' me?
Well, Brad's noticing me now.
In a way that's going to get us both in trouble.
My name is Lael Ramsey and we all know how this will turn out.
Clara Morgan is living the dream, if you can call rebranding hotels that are desperate for a new life and running any kind of marathon a dream. Which she does. But the career she loves and the endurance races that keep her adrenaline pumping have kept her too busy to put down any roots. Growing up in foster care, she's never been able to establish traditions of her own, which may be why she's fascinated by the rituals that generations-old family resorts are known for. She's especially interested in the Bryant Mountain House, and not just for their secret recipe for the yummy, gooey, can't-get-enough-of Hot Cross Buns….

Archie Bryant, the man with the Buns, is fifth generation and one-day-owner of the charming yet run-down Bryant Mountain House in Bailey Falls, New York. He's determined to save his family's legacy from the wrecking ball the old-fashioned way—by gritting his teeth and doing what needs to be done. There's no way Archie will be influenced by the new hotel branding expert his father brought in to turn one hundred and fifty years of tradition on its head just to attract a faster, younger, slicker crowd. But when some of Clara's ideas start bringing in new, paying customers, Archie can't deny that she may have just given him a shot at keeping his resort open.

It's sticky, it's messy, it's sweet, it's Buns.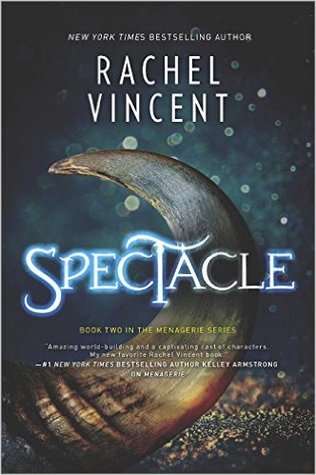 In this riveting sequel to New York Times bestselling author Rachel Vincent's acclaimed novel Menagerie, Delilah Marlow will discover that there is no crueler cage than the confines of the human mind…
When their coup of Metzger's Menagerie is discovered, Delilah and her fellow cryptids find their newly won freedom brutally stripped away as they are sold into The Savage Spectacle, a private collection of "exotic wildlife." Specializing in ruthless cryptid cage matches, safari-style creature hunts and living party favors, the Spectacle's owner, Willem Vandekamp, caters to the forbidden fetishes of the wealthy and powerful. At the Spectacle, any wish can be granted—for the right price.
But Vandekamp's closely guarded client list isn't the only secret being kept at the Spectacle. Beneath the beauty and brutality of life in the collection lie much darker truths, and no one is more determined than Delilah to strip the masks from the human monsters and drag all dark things into the light.