Hey guys!
I'm feeling lazy when it comes to in-depth post ideas, so I decided to do a "recent additions to my TBR" type of thing. Let's jump right in, and feel free to share any of yours below!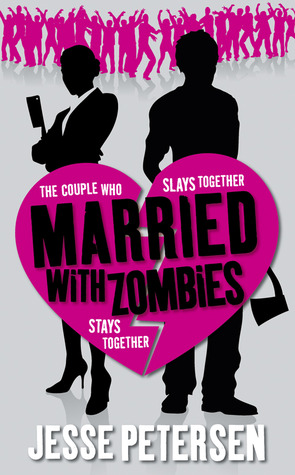 A heartwarming tale of terror in the middle of the zombie apocalypse.
Meet Sarah and David.
Once upon a time they met and fell in love. But now they're on the verge of divorce and going to couples' counseling. On a routine trip to their counselor, they notice a few odd things - the lack of cars on the highway, the missing security guard, and the fact that their counselor, Dr. Kelly, is ripping out her previous client's throat.
Meet the Zombies.
Now, Sarah and David are fighting for survival in the middle of the zombie apocalypse. But, just because there are zombies, doesn't mean your other problems go away. If the zombies don't eat their brains, they might just kill each other.
I, Ethan Antonio Giovanni Callahan, first son of the former head of the Irish mob, Liam Alec Callahan, and former head of the Italian mafia, ex-governor, Melody Nicci Giovanni Callahan, solemnly swear to ruthlessly protect our family name, business and way of life, no matter the cost to me or anyone else. I shall show no mercy; I shall offer no forgiveness; there will be no peace for those who stand against me.
I will live for my family.
I will kill for my family.
I will marry for my family.
I, Ivy O'Davoren, the only daughter of Shay O'Davoren, solemnly swear to ruthlessly and mercilessly exact revenge on the Callahans and all those who betrayed my father and family.
I will live for revenge.
I will kill for revenge.
I will marry for revenge.
***
You devoured the Ruthless People series. Now it's time to revel in the reign of the Callahan children…
Stand-alone sequel series to Ruthless People series. You do not have to read Ruthless People series beforehand .
Nico Medina's world is eleven miles away from mine. During the day, it's a place where doors are open—where homes are lived in, and neighbors love. But when the sun sets, it becomes a place where young boys are afraid, where eyes watch from idling cars that hide in the shadows and wicked smoke flows from pipes.
West End is the kind of place that people survive. It buries them—one at a time, one way or another. And when Nico was a little boy, his mom always told him to run.
I'm Reagan Prescott—coach's daughter, sister to the prodigal son, daughter in the perfect family.
Life on top.
Lies.
My world is the ugly one. Private school politics and one of the best high school football programs in the country can break even the toughest souls. Our darkness plays out in whispers and rumors, and money and status trump all. I would know—I've watched it kill my family slowly, strangling us for years.
In our twisted world, a boy from West End is the only shining light.
Quarterback.
Hero.
Heart.
Good.
I hated him before I needed him.
I fell for him fast.
I loved him when it was almost too late.
When two ugly worlds collide, even the strongest fall. But my world…it hasn't met the boy from West End.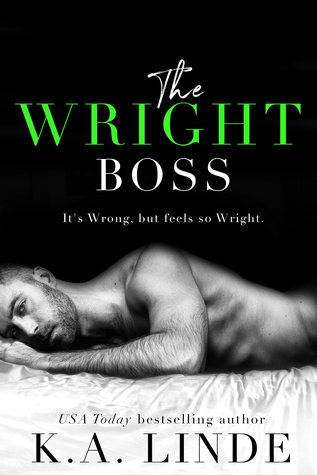 A new stand alone office romance from USA Today bestselling author K.A. Linde...

I've always had one rule:

Don't mix business and pleasure.

But then Landon Wright comes home to his family's construction company with a broken back and a beaten heart and ends up as my new sexy boss. As the office gets heated, I'm thinking about throwing the rulebook out the window.

If only there weren't a million reasons this could never work.

We may have shared a single perfect kiss, but I can't let our intense connection cloud my judgment. Not with everything I've worked for on the line.

Dating your boss is so very, very wrong…even if he feels so Wright.
Seven years ago Kaylin fled the crime-riddled streets of Nightshade, knowing that something was after her. Children were being murdered — and all had the same odd markings that mysteriously appeared on her own skin...

Since then, she's learned to read, she's learned to fight and she's become one of the vaunted Hawks who patrol and police the City of Elantra. Alongside the winged Aerians and immortal Barrani, she's made a place for herself, far from the mean streets of her birth.

But children are once again dying, and a dark and familiar pattern is emerging, Kaylin is ordered back into Nightshade with a partner she knows she can't trust, a Dragon lord for a companion and a device to contain her powers — powers that no other human has. Her task is simple — find the killer, stop the murders... and survive the attentions of those who claim to be her allies!
He's got one shot to make it right...
He's Landon Rhodes.
The Renegade they call Nova.
Sinfully gorgeous, broody, tatted-up, professional snowboarder.
They say a girl broke him once--
That's why he's so reckless, so driven, so careless with his conquests.
But
I'm
that girl.
They can call me his curse all they want.
He and I both know the truth--
He's the one who destroyed
me
,
And I'm too smart to let that happen again.