Hey, everyone!
Happy Monday! I've been very good (or bad, depending on how you look at it) this month and haven't bought a single book. Gasp, I know. However, I'm finally getting my ass into gear and will be buying some professional lighting, backdrops and props that I've been meaning to get for months. I'm excited to learn how to use it all, but it's put book buying on the back burning. Not for too long, though! I'll be ordering these books very soon.
Add to Goodreads

Young adult, mystery, contemporary romance


SYNOPSIS:


Vic Howard never wanted to go to the party. He's the Invisible Guy at school, a special kind of hell for quiet, nice guys. But because his best friend is as popular as Vic is ignored, he went…





And wished he hadn't.





Because something happened to a girl that night. Something terrible, unimaginable, and Callie Wheeler's life will never be the same. Plus, now Callie has told the police that Vic is responsible. Suddenly, Invisible Vic is painfully visible, on trial both literally, with the police, and figuratively, with the angry kids at school. As the whispers and violence escalate, he becomes determined to clear his name, even if it means an uneasy alliance with Callie's best friend, the beautiful but aloof Autumn Dixon.



But as Autumn and Vic slowly peel back the layers of what happened at the party, they realize that while the truth can set Vic free, it can also shatter everything he thought he knew about his life…

Add to Goodreads

Contemporary romance, suspense. Adult or new adult, not sure which.

One of my favorite reviewers recently started buzzing about this, and it's so highly rated!


As a college freshman, Erik Fiskare is drawn to the world of theater but prefers backstage to center stage. The moment he lays eyes on a beautiful, accomplished dancer named Daisy Bianco, his atoms rearrange themselves and he is drawn into a romance both youthfully passionate and maturely soulful. Their love story thrives within a tight-knit circle of friends, all bound by creativity and artistry. A newcomer arrives--a brilliant but erratic dancer with an unquenchable thirst for connection. And when this disturbed friend brings a gun into the theater, the story is forever changed. Daisy is shot and left seriously injured. And Erik finds himself alone in the aisle, looking down the muzzle of a pistol and trying to stop the madness. He succeeds, but with tremendous repercussions to his well-being and that of his loved ones.





Traumatized by the experience, the lovers spiral into depression and drug use until a shocking act of betrayal destroys their relationship. To survive, Erik must leave school and disconnect from all he loves. He buries his heartbreak and puts the past behind. Or so he believes.





As he moves into adulthood, Erik comes to grips with his role in the shooting, and slowly heals the most wounded parts of his soul. But the unresolved grief for Daisy continues to shape his dreams at night. Once those dreams were haunted by blood and gunfire. Now they are haunted by the refrain of a Gershwin song and a single question: is leaving always the end of loving?





Spanning 15 years, The Man I Love explores themes of love and sexuality, trauma—physical and mental—and its long-lasting effects, the burden of unfinished business and the power of reconciliation. Through Erik's experience we reflect on what it means to be a man, a son and a leader. A soul mate, a partner and a lover. What it means to live the truth of who you are and what you feel. What it means to fight for what you love.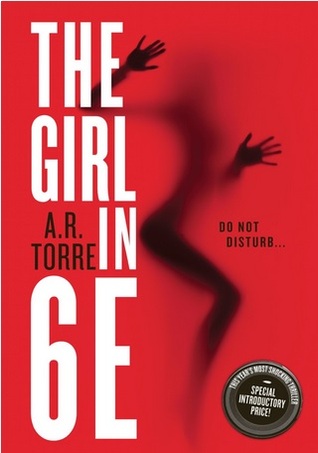 Add to Goodreads

Adult, dark erotic thriller (with romance?)
My twisted little brain loves the sound of this.



I haven't touched a human in three years. That seems like it would be a difficult task, but it's not. Not anymore, thanks to the internet.





I am, quite possibly, the most popular recluse ever. Not many shut-ins have a 200-member fan club, a bank account in the seven-figure range, and hundreds of men lining up to pay for undivided attention.





They get satisfaction, I get a distraction. Their secret desires are nothing compared to why I hide... my lust for blood, my love of death.





Taking their money is easy. Keeping all these secrets... one is bound to escape.





What if you hid yourself away because all you could think of was killing? And what if one girl's life depending on you venturing into society?
Add to Goodreads

New adult, contemporary romance

There doesn't seem to be a middle ground with this book; people are either rating it 4-5 stars or shelving it as a DNF. I'm absurdly drawn to the cover, and that's what put it on my TBR. I'm not sure what I'll think.



Lose your heart to your new bad boy book boyfriend. Wes Carter - sexy, edgy, behind bars, with emotional scars as permanent as the ink on his skin, just waiting to be healed by love...





Fans of Samantha Young, Jodi Ellen Malpas, Jamie McGuire, Katy Evans and Prison Break will find this powerful love story utterly addictive and unforgettable.





Their love is forbidden. But won't be denied... Can true love heal the deepest scars?





For Kat Lane, teaching inmates at a New York prison is her way of upholding the legacy of her beloved father, murdered fifteen years ago. But when new student Wes Carter walks into her classroom, she's shaken by the strength of her attraction to him. Carter is as handsome as he is dangerous, as mysterious as he is quick-witted - and he ensures people keep their distance. Yet vibrant Kat bypasses his defences and challenges him to reveal the real man behind the intimidating reputation. As their emotional barriers crumble, their inescapable but forbidden feelings cannot be ignored. But will Kat's discovery of Carter's role on the night her father died force them apart...or bind their hearts for ever?





A Pound of Flesh is a tale of loyalty, redemption and all-consuming love against the odds, introducing an irresistible bad boy hero...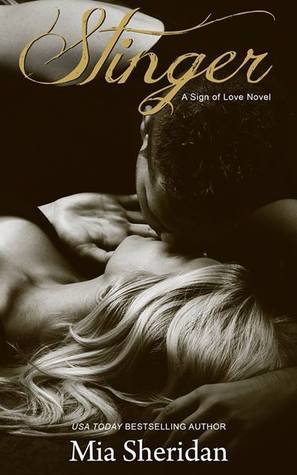 Add to Goodreads

New adult, contemporary romance
I loved Archer's Voice, though I'm having trouble getting into another book by the author.



Grace Hamilton was the girl with a plan. She knew exactly where her life was going and prided herself on always achieving her goals. It was who she was, and how she lived her life. She never stepped outside the lines, and never considered what she might desire and whom she was actually trying so hard to please. Until him . . .





Carson Stinger was a man who didn't play by any rules except his own. Working in the adult entertainment industry, he didn't care what others thought, and took each day as it came, no direction, no plan. He knew what women wanted from him and believed it was all he had to offer. Until her . . .





When circumstances forced them to spend several hours together, they walked away changed. But for two people who never should have meshed, overcoming the reality of their vastly different lives wasn't possible. At least not yet . . .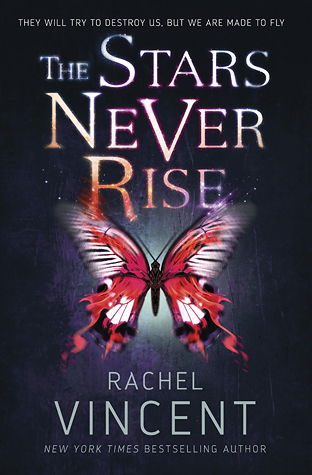 Add to Goodreads

Young adult, fantasy/paranormal romance

I was wildly entertained by this author's Soul Screamer series, enough that I actually pushed through a love triangle (and was happy with who won!). This has been getting really high ratings from reviewers I wouldn't have expected to like it.



Sixteen-year-old Nina Kane should be worrying about her immortal soul, but she's too busy trying to actually survive. Her town's population has been decimated by soul-consuming demons, and souls are in short supply. Watching over her younger sister, Mellie, and scraping together food and money are all that matters. The two of them are a family. They gave up on their deadbeat mom a long time ago.





When Nina discovers that Mellie is keeping a secret that threatens their very existence, she'll do anything to protect her. Because in New Temperance, sins are prosecuted as crimes by the brutal Church and its army of black-robed exorcists. And Mellie's sin has put her in serious trouble.





To keep them both alive, Nina will need to trust Finn, a fugitive with deep green eyes who has already saved her life once and who might just be an exorcist. But what kind of exorcist wears a hoodie?





Wanted by the Church and hunted by dark forces, Nina knows she can't survive on her own. She needs Finn and his group of rogue friends just as much as they need her.
What books are you currently lusting after?
- The Bibliophile Babe