Hey, guys!
Today I'm going in
The Broke and The Bookish's
Top Ten Tuesday. This week's topic is the best books we've read so far this year, and it's a great one. I was just thinking about it the other day, and I had a hard time narrowing it down. 2015 has been the best reading year I've ever had so far; I've found several new favorite authors, read books that completely changed my opinion on certain topics, laughed my ass off and had my heart ripped out, and accumulated quite the collection of book boyfriends. ;) I'm absolutely cheating, what with a lot of these being series, but oh well.
In no real order: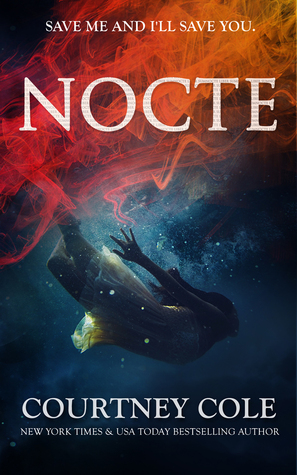 Add to Goodreads

New adult, romantic mystery, with some seriously screwed up themes



My name is Calla Price. I'm eighteen years old, and I'm one half of a whole. My other half—my twin brother, my Finn—is crazy. I love him. More than life, more than anything. And even though I'm terrified he'll suck me down with him, no one can save him but me. I'm doing all I can to stay afloat in a sea of insanity, but I'm drowning more and more each day. So I reach out for a lifeline. Dare DuBray. He's my savior and my anti-Christ. His arms are where I feel safe, where I'm afraid, where I belong, where I'm lost. He will heal me, break me, love me and hate me. He has the power to destroy me. Maybe that's ok. Because I can't seem to save Finn and love Dare without everyone getting hurt. Why? Because of a secret. A secret I'm so busy trying to figure out, that I never see it coming. You won't either.



This book was a complete mindfuck. I loved it! It was eh for about 100 pages, but that really just lulled me into a false sense of security. Then it was just WHAM, what the actual fuck is going on here? Book 1 in a trilogy. Final book is scheduled for an August release.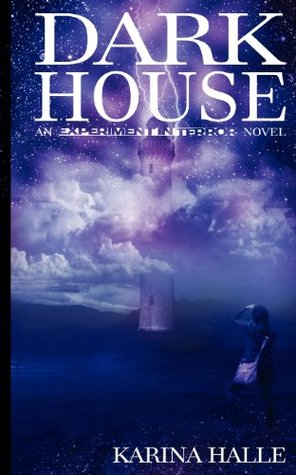 Add to Goodreads

New adult, romantic horror, paranormal-ish (neither main character is a paranormal, which is refreshing). Book one of nine.



There's always been something a bit off about Perry Palomino. Though she's been dealing with a quarter-life crisis and post-college syndrome like any other twentysomething, she's still not what you would call "ordinary." For one thing, there's her past which she likes to pretend never happened, and then there's the fact that she sees ghosts. Luckily for her, that all comes in handy when she stumbles across Dex Foray, an eccentric producer for an upcoming webcast on ghost hunters. Even though the show's budget is non-existent and Dex himself is a maddening enigma, Perry is instantly drawn into a world that both threatens her life and seduces her with a sense of importance. Her uncle's haunted lighthouse provides the perfect catalyst and backdrop for a horrific mystery that unravels the threads of Perry's fragile sanity and causes her to fall for a man, who, like the most dangerous of ghosts, may not be all that he seems.



While I wouldn't count this book specifically as one of my top 10, the series as a whole is incredible. Don't judge until after you've read the second book. I didn't care for the first, and nearly didn't pick up the second. What a world I would've missed! Sexy, smart, hilarious, terrifying, strangely vulnerable, very intense reads.
Add to Goodreads

New adult, contemporary romance



Sound is an abstract concept for most people. We spend our lives blocking out the static in order to focus on what we believe is important. But what if, when the clarity fades into silence, it's the obscure background noise that you would give anything to hold on to?





I've always been a fighter. With parents who barely managed to stay out of jail and two little brothers who narrowly avoided foster care, I became skilled at dodging the punches life threw at me. Growing up, I didn't have anything I could call my own, but from the moment I met Eliza Reynolds, she was always mine. I became utterly addicted to her and the escape from reality we provided each other. Throughout the years, she had boyfriends and I had girlfriends, but there wasn't a single night that I didn't

hear

her voice.





You see, meeting the love of my life at age thirteen was never part of my plan. However, neither was gradually going deaf at the age of twenty-one.





They both happened anyway.





Now, I'm on the ropes during the toughest battles of my life.




Fighting for my career.




Fighting the impending silence.




Fighting for her.



Every night, just before falling asleep, she sighs as a final conscious breath leaves her.

I think that's the sound I'll miss the most.


This book was amazing. The character development, the idea of coping with impending deafness at such a young age, huge responsibility, an incredible friends to lovers romance, the character's passion for what he does, all of it just blew me away.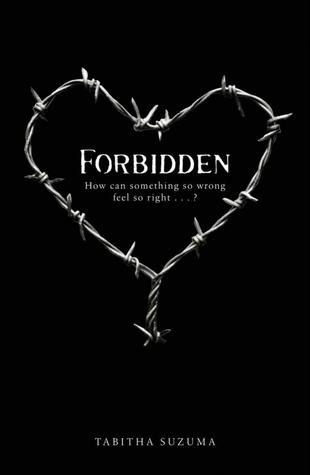 Add to Goodreads

New adult/young adult (though it does not read like it, and deals with some very intense subject matter), contemporary romance, a bit dark. Well, a lot dark.

She is pretty and talented - sweet sixteen and never been kissed. He is seventeen; gorgeous and on the brink of a bright future. And now they have fallen in love. But... they are brother and sister.

Seventeen-year-old Lochan and sixteen-year-old Maya have always felt more like friends than siblings. Together they have stepped in for their alcoholic, wayward mother to take care of their three younger siblings. As defacto parents to the little ones, Lochan and Maya have had to grow up fast. And the stress of their lives—and the way they understand each other so completely—has also also brought them closer than two siblings would ordinarily be. So close, in fact, that they have fallen in love. Their clandestine romance quickly blooms into deep, desperate love. They know their relationship is wrong and cannot possibly continue. And yet, they cannot stop what feels so incredibly right. As the novel careens toward an explosive and shocking finale, only one thing is certain: a love this devastating has no happy ending.



This book is about incest, and I almost didn't read it. I found the topic disgusting, and was gearing up for a retelling of Flowers in The Attic. That's not what happened. It was...incredible. It changed my view on the topic slightly; while I still find it a bit appalling, and I don't think any children should ever come from such a relationship....is it really, truly my place to tell two consenting people who they can or can't love? How is what they're doing effecting me in the grand scheme of things? My mind was going in circles when I was done with this.
I have never in my life read a book that hurt me as much as this book did. I was full on ugly crying during the last half of the book, and I was gutted by the end. I don't think I've ever had such a reaction to a book. I remember closing the book and just sitting there for a good ten minutes trying to absorb what I read. A beautifully written, brutally honest, agonizing book. Fair warning: it is not a happy ending.

Add to Goodreads

Adult, darkish contemporary romance



Ellie Watt is used to starting over. The daughter of a grifting team, Ellie spent her childhood being used as a pawn in her parents' latest scam. Now she's much older, wiser and ready to give her con artist life a rest. But returning to the dry desert town of Palm Valley, California means one more temptation than she bargained for – Camden McQueen. Once known as the high school weirdo, Camden is bigger and badder than the boy he used to be and a talented tattoo artist with his own thriving business. Ellie's counting on Camden still being in love with her but what she's not counting on is how easily unrequited love can turn into obsession over time. When Camden discovers Ellie's plan to con him, he makes her a deal she doesn't dare refuse, but her freedom comes with a price and it's one that takes both Ellie and Camden down a dangerous road.



Karina Halle has quickly made her way to the top of my favorite authors list this year, and this is the book that started it all. First in a trilogy. One of my very few 6 star reads! I loved how Halle took characters that weren't likable and were really screwed up, and made me feel so much for them. My review for the first book, Sins and Needles, can be found here.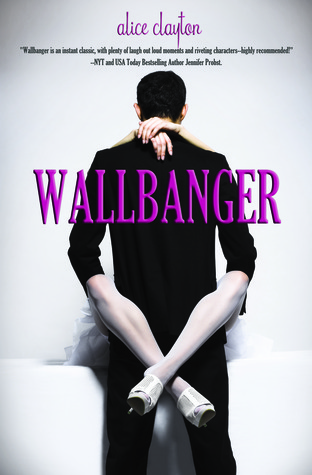 Add to Goodreads

Adult, contemporary romance

The first night after Caroline moves into her fantastic new San Francisco apartment, she realizes she's gaining an intimate knowledge of her new neighbor's nocturnal adventures. Thanks to paper-thin walls and the guy's athletic prowess, she can hear not just his bed banging against the wall but the ecstatic response of what seems (as loud night after loud night goes by) like an endless parade of women. And since Caroline is currently on a self-imposed dating hiatus, and her neighbor is clearly lethally attractive to women, she finds her fantasies keep her awake even longer than the noise. So when the wallbanging threatens to literally bounce her out of bed, Caroline, clad in sexual frustration and a pink baby-doll nightie, confronts Simon Parker, her heard-but-never-seen neighbor. The tension between them is as thick as the walls are thin, and the results just as mixed. Suddenly, Caroline is finding she may have discovered a whole new definition of neighborly...

In a delicious mix of silly and steamy, Alice Clayton dishes out a hot and hilarious tale of exasperation at first sight...




This is the perfect light, fluffy, hilarious read. I laughed my ass off all the way through this, and the hero is a man after my own heart (I tell you, there is nothing sexier than a man with a camera. Nothing.). Very quick read and easy read.
Add to Goodreads

New/young adult, contemporary mystery romance



Best friends since they could walk. In love since the age of fourteen.




Complete strangers since this morning.




He'll do anything to remember. She'll do anything to forget.



This is book one of a three part novellas series. Second book is out, third is rumored to be out this summer but does not yet have a release date. Awful cliffhangers but so, so interesting and engaging. They're very short books (150 pages?), and they have a lot of information in them, but I never once felt they were rushed. I'm a big Colleen Hoover fan, but I didn't realize just how much talent she had until I read this.
Add to Goodreads

New adult, contemporary romance


She's addicted to sex. He's addicted to booze…the only way out is rock bottom.



No one would suspect shy Lily Calloway's biggest secret. While everyone is dancing at college bars, Lily stays in the bathroom. To get laid. Her compulsion leads her to one-night stands, steamy hookups and events she shamefully regrets. The only person who knows her secret happens to have one of his own.





Loren Hale's best friend is his bottle of bourbon. Lily comes at a close second. For three years, they've pretended to be in a real relationship, hiding their addictions from their families. They've mastered the art of concealing flasks and random guys that filter in and out of their apartment.





But as they sink beneath the weight of their addictions, they cling harder to their destructive relationship and wonder if a life together, for real, is better than a lie. Strangers and family begin to infiltrate their guarded lives, and with new challenges, they realize they may not just be addicted to alcohol and sex.


Their real vice may be each other.


This is another book that really opened my eyes and made me think about an uncomfortable topic. I've never given addiction much though, and the Ritchie twins really made me think about the issue. The way they showcased the controversial topic of sex addiction was so enlightening, and showed that it truly is an addiction. This is the first book in the series.
Add to Goodreads

New adult (I think? May be adult; it's such a weird genre to pin down), contemporary romance



When Bree Prescott arrives in the sleepy, lakeside town of Pelion, Maine, she hopes against hope that this is the place where she will finally find the peace she so desperately seeks. On her first day there, her life collides with Archer Hale, an isolated man who holds a secret agony of his own. A man no one else sees.





Archer's Voice

is the story of a woman chained to the memory of one horrifying night and the man whose love is the key to her freedom. It is the story of a silent man who lives with an excruciating wound and the woman who helps him find his voice. It is the story of suffering, fate, and the transformative power of love.




Oh, Archer. I just adored him. I cried so much during this book. So sweet and heartfelt, great character development, and holy chemistry!
Add to Goodreads

New adult (from what I'm understanding, it's *this close* to being adult), contemporary romance



He's thirty-eight. I'm twenty-three.





He speaks Spanish. I speak English.





He lives in Spain. I live in Canada.





He dresses in thousand-dollar suits. I'm covered in tattoos.





He's married and has a five-year old daughter.





I'm single and can't commit to anyone or anything.





Until now.




Yet another one that made me stop and think. I love all books, but the ones that can get me to really examine my views are my favorites. This one got me thinking about age gaps and cheating, and I loved that it wasn't a perfect, happily ever after for the two of them. It was so realistic and beyond refreshing. In Halle's usual style, it was so easy to read. I read it in a day!
There we have it! What books make your list?
- The Bibliophile Babe