From Goodreads
I was warned about Tristan Cole.

"Stay away from him," people said.
"He's cruel."
"He's cold."
"He's damaged."

It's easy to judge a man because of his past. To look at Tristan and see a monster.

But I couldn't do that. I had to accept the wreckage that lived inside of him because it also lived inside of me.

We were both empty.
We were both looking for something else. Something more.
We both wanted to put together the shattered pieces of our yesterdays.

Then perhaps we could finally remember how to breathe.
My Review
4 "I Am So Conflicted" Stars
Elizabeth knows what it's like to struggle to breathe. After losing her husband and soulmate, she fled to her mother's home to escape all the memories. A year passes, and together with her young daughter, she's back in her hometown. Everything is exactly how she remembers, with the exception of a viciously closed off man moving in to the house next to hers.
The town gossips are quick to warn her about this beautiful, scornful man.
They all warned me about Tristan, begging me to stay away. 'He's an asshole, he's wild, and she's broken, Liz.', they would say. 'He's nothing but the ugly scars of his yesterdays.', they swore.
Tristan struggles every day to take just one more breath. He lost is wife and best friend, along with his son, in a horrific car accident. With the two most important people in his life ripped away from him, he's beyond damaged. He is hateful, he is bitter, and he is lost.
The two share dozens of interactions, fueled by Tristan's cruelty and Elizabeth's heated confusion. Reluctant sexual tension crackles around the couple, and soon they start using each other.
Using each other to forget.
Using each other to remember.


I saw the broken parts that somehow matched by own.
This was my second Brittainy Cherry book (the first being Loving Mr. Daniels), and everyone and their mother raved about it when it came out in late September of 2015. Because I am incredibly lazy with new releases, save for a select few authors, I only got around to picking it up a week ago. Oops.
I blew through this book in less than a day, and was left feeling more than a little conflicted, especially when it came time to rate it.


Let's get to it.
The first half of this book was absolutely amazing. It was so, so emotional, so intense, and I connected so strongly with both Elizabeth and Tristan that their emotions felt like my own. I loved the side characters, and I really enjoyed the author's more minimally descriptive writing style.
It was ugly cry heartbreaking, but with surprising bits of humor woven in that made me laugh out loud. It was a really nice balance, and worked flawlessly for the story and characters.
She undressed me and made love to her past.
(that is just gorgeous <3)
Elizabeth and Tristan's chemistry soon turns into a sexual relationship. They use each other in the most basic, primal way, each envisioning their dead spouse in the place of the person in front of them. There was absolutely zero love, or even much affection between the two to begin with, and I loved the refreshing lack of insta-love. Their raw yearning and all consuming love and grief they had for their spouses brought tears to my eyes, and painted the most potent picture of tragedy and loss. It was incredibly well crafted, easily enthralling the reader with the characters' heartbreak.
"I'll help. I'll help you hold onto him. I'll help you remember."
I was sure I had a 5 star read on my hands for that first 50%, certain I was going to reread this story, and being confident that it'd wind up on my Top 2016 List.
And then I swiped to the next page on my Kindle, and it all started going downhill.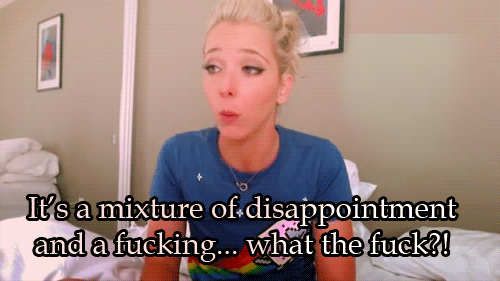 One of my favorite things about the first half was the straightforward, fairly drama free (well, as drama free as you can get while fucking someone and picturing your dead husband/wife...) story. Boy, did it make up for that in the second half.
"Show me the shadows that keep you up at night. Kiss me with your darkness."
So. Much. Drama. One thing after the other happened in the second half, each one more farfetched than the next. It completely took away from the beautiful slow burn of the first half of the book. Everything in the second half was rushed, forced, improbable, the secondary characters became obvious and juvenile (this is an adult book), and two of the big "revelations" were easy to spot. The book took an overused plot twist, one I saw coming from miles away.
The writing stayed consistently pretty and emotional, and I still read it with feverish fervor. The first half was a solid 5 stars, and the second a 3. I'd recommend it just for the beautiful first half!
I saw the broken parts that somehow matched by own.
STATS
Rating:
...4 stars??
Genre:
Adult, contemporary romance
Series:
Elements, #1
POV:
1st person, alternating perspective
Steam/sexual content:
Some semi-graphic sex, moderately steamy
Warnings:
Tissues needed!
Length:
308 pages
Published:
September 25th, 2015