This is a revised review from earlier this year; should be new to most of you!
From Goodreads:
There are many rules a priest can't break.
A priest cannot marry. A priest cannot abandon his flock. A priest cannot forsake his God.
I've always been good at following rules.
Until she came.
My name is Tyler Anselm Bell. I'm twenty-nine years old. Six months ago, I broke my vow of celibacy on the altar of my own church, and God help me, I would do it again.
I am a priest and this is my confession.
My review:
(If you couldn't tell by that scorching cover and summary, this is an erotic romance. Some of the direst smut I've read all year. You've been warned.)
Fucking. Filthy. Hot. Porn. With. Plot. That's the sum of this review.
I stopped seeing a penitent.
I stopped seeing a child of God.
I stopped seeing a lost lamb in need of a shepherd.
I saw only a woman in need - ripe, delicious need.
Ah, Priest. As one of the most buzzed about erotic romance releases of this year, this book caught my attention right off the bat. The cover, early reviews, and synopsis brought up every sordid, deviant fantasy my bored, oversexed agnostic mind has ever came up with when I accompany my very Catholic family to Mass, though I've never encountered a priest like Father Bell. ;)
This kind of kinky, forbidden smut is my weakness, and Priest was a very satisfying read. My expectations were surpassed in some aspects, and in other places the book fell a little flat. Let's jump right in.
I wasn't just desperate to fuck her. I wasn't just happy to help her find her faith. I was well and truly on my way to being in love with her.
Tyler Bell is 29 years old, and isn't at all who you'd picture for a priest. Before taking his vows, he led an intense sexual lifestyle. When tragedy strikes his family, he decides to become a priest in attempted atonement for his sins and those surrounding the event's circumstance.
I personally was not a fan of the way the "event" was played out in the book, or how it dictated Father Bell's choice of priesthood. I didn't see how the two connected, and the effect of his choice on his family made his decision make even less sense. I could see what the author was trying to do, but it didn't pan out as intended.
Other than that though, I enjoyed Father Bell's character. He was well developed, sexy as sin, and I thought his emotions revolving around breaking his vow of celibacy were realistic and heartfelt. He managed to be a non-preachy, shove-it-down-your-throat (well...his view on religion. Other things are fair game. ;)) priest, which I really appreciated.
"You're a good priest, Father Bell. But you're also a good man, and doesn't a good man deserve a little indulgence every now and then?"
Poppy is the love interest, and I just...didn't like her. She was two dimensional, vapid, and I didn't connect with her.
She was from a rich upper crust family with parents who pushed her to follow every rich women's footsteps, so she leaves it all behind to become a stripper. Okay.....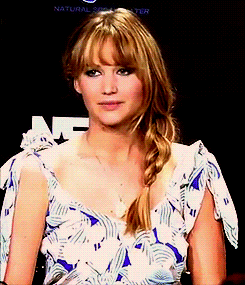 She feels the need to confess her sins, and what starts as a cathartic experience soon turns into a bit of an obsession with our good Father.
The story fell a bit flat for me, as pretty much every character besides Father Bell isn't fleshed out at all. It gave the story a very introspective feel. That was to the book's benefit in some ways, and its downfall in others.
The ending was a bit overused and predictable, but was still a nice finish to the book.
Sacred and profane were blending and blurring together, fussing and welding themselves into something new and whole and singular, and if this was what love was, then I didn't know how anyone could bear the weight of it.
I was a bit surprised at just how much religion is in the story. I know that sounds odd, given the book is about a priest, but I wasn't expecting the level of detail and angst over the Catholic religion. Once I got used to it though, I appreciated and even enjoyed Father Bell's musings on the topic.
There's a lot of info given to help the reader better understand the workings of the Catholic church.
Having a very Catholic family myself, I could skim pass those parts, but I can definitely see the merit of it for a viewer unfamiliar with Catholicism.
I couldn't lose her, and I couldn't keep her.
The writing was engaging, thought provoking, and very, very sexy. It's more than just a pornfest, and I really appreciated that aspect: sex scene after sex scene after sex scene can get really repetitive and diminishes the quality of the sex in my opinion. It's fabulous to have an actual story with hot sex, rather than just a porno. It made the sex scenes all the better, as the anticipating leading up to each was the best kind of book-foreplay.
The sex scenes....holy shit. The sex itself is 5 star. Sinfully sexy, descriptive, dirty, and panty-melting. The bits of kink and the forbidden aspects just sweetened the deal, and being in Bell's head was spectacular. The author has such a way with words, and wove the pictures in vivid detail. It really was some of the best smut I've read, and I'm looking forward to reading more from Sierra Simone.
Overall, I recommend Priest for anyone who likes their erotica forbidden and dirty. It has a few issues, but was a highly enjoyable and smokin' hot read.
Stats:
Rating: 3.5 stars as a story, 5 stars for smut
Genre: Adult, erotic romance
POV: 1st person, single perspective
Steam/sexual content: It's porn with a plot, and hotter than hell
Warnings: Rough sex, anal sex, light bondage, plus the whole sexy priest angle ;)
Series: Standalone
HEA: Yes
Cliffhanger: No
My own copy
- The Bibliophile Babe