W… W… W… Wednesday, hosted by
Taking on a World of Worlds,
is a weekly meme showcasing what you just finished reading, what you are currently reading, and what you plan to start reading next.
What Did You Recently Finish?
This one was a big flop. After the epic filth that was Priest , this one was a bit...tame? Maybe I'm just a dirty tramp, because there's definitely a fair bit of kink to it, but nothing like with Priest.

We are told that God will punish the wicked. That sinful men will reap what they sow. We are told to scourge our souls with prayer and pain to become clean once again.

Well, here I am. Wicked and sinful. Desperate to become clean…even though it feels so good to be dirty.

But even I never expected what came next.

Even I never expected my punishment to come so soon.

***Midnight Mass is a novella and a sequel to Priest. It's intended for mature audiences only.***
What Are You Currently Reading?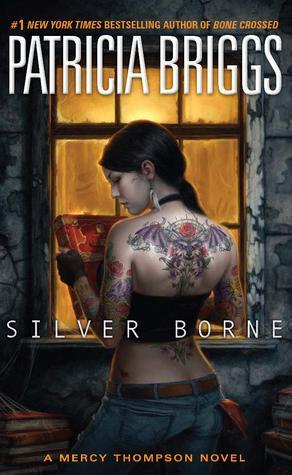 65% in, and holy crap I love this one. The series is pure crack, I tell you. Mercy is definitely up there with Cat and Kate for my favorite PNR/UF heroine. And Adam....*shivers*

Being a mechanic is hard work. Mercy Thompson, for instance, just spent the last couple of months trying to evade the murderous queen of the local vampire seethe. And now the leader of the werewolf pack, who's maybe-more-than-just-a-friend, has asked for her help. A book of fae secrets has come to light and they're all about to find out how implacable - and dangerous - the fae can be.

OK, so maybe her troubles have nothing to do with the job. But she sure could use a holiday...
I can't wait to start this and have all my theories tested.


New York Times bestselling authors Colleen Hoover and Tarryn Fisher are back with the much-anticipated final installment in the Never Never novella series.




Together, Silas Nash and Charlize Wynwood must look deeper into the past to find out who they were and who they want to be. With time ticking down, the couple are in a race to find the answers they need before they lose everything. Can they regain what they once had? And will it restore who they once were?
- The Bibliophile Babe