W… W… W… Wednesday, hosted by
Taking on a World of Worlds,
is a weekly meme showcasing what you just finished reading, what you are currently reading, and what you plan to start reading next.
What Did You Recently Finish?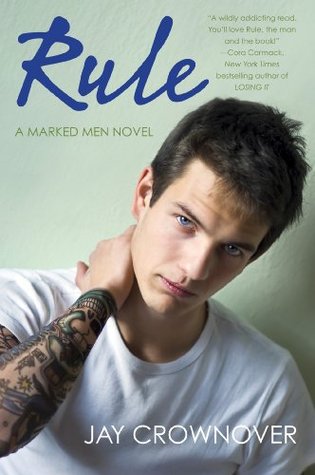 Audiobook, 4 stars! I really enjoyed this one.

Opposites in every way . . . except the one that matters



Shaw Landon loved Rule Archer from the moment she laid eyes on him. Rule is everything a straight--A pre-med student like Shaw shouldn't want--and the only person she's never tried to please. She isn't afraid of his scary piercings and tattoos or his wild attitude. Though she knows that Rule is wrong for her, her heart just won't listen.





To a rebel like Rule Archer, Shaw Landon is a stuck-up, perfect princess-and his dead twin brother's girl. She lives by other people's rules; he makes his own. He doesn't have time for a good girl like Shaw-even if she's the only one who can see the person he truly is.





But a short skirt, too many birthday cocktails, and spilled secrets lead to a night neither can forget. Now, Shaw and Rule have to figure out how a girl like her and a guy like him are supposed to be together without destroying their love . . . or each other.
What Are You Currently Reading?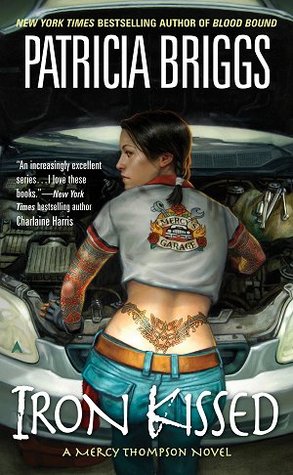 Ugh, I can't even convey how much I hate these covers. However, I finished book 2 a few days ago, and I'm kinda addicted now.

I could smell her fear, and it satisfied something deep inside me that had been writhing under her cool, superior gaze. I curled my upper lip so she could get a good look at my sharp teeth. I might only weigh thirty or so pounds in my coyote shape, but I was a predator...

Mechanic Mercy Thompson can shift her shape - but not her loyalty. When her former boss and mentor is arrested for murder and left to rot behind bars by his own kind, it's up to Mercy to clear his name, whether he wants her to or not.

Mercy's loyalty is under pressure from other directions, too. Werewolves are not known for their patience, and if Mercy can't decide between the two she cares for, Sam and Adam may make the choice for her...

I really enjoyed the first book in this series, and can't wait for more!



Determined to live a dark life in the company of the assassin who freed her from bondage, Sarai sets out on her own to settle a score with an evil sadist. Unskilled and untrained in the art of killing, the events that unfold leave her hanging precariously on the edge of death when nothing goes as planned.





Sarai's reckless choices send her on a path she knows she can never turn back from and so she presents Victor with an ultimatum: help her become more like him and give her a fighting chance, or she'll do it alone no matter the consequences. Knowing that Sarai cannot become what she wants to be overnight, Victor begins to train her and inevitably their complicated relationship heats up.





As Arthur Hamburg's right-hand man, Willem Stephens, closes in on his crusade to destroy Sarai, she is left with the crushing realization that she may have bitten off more than she can chew. But Sarai, taking on the new and improved role of Izabel Seyfried, still has a set of deadly skills of her own that will prove to be all she needs to secure her place beside Victor.





But there is one test that Izabel must face that has the potential to destroy everything she is working so hard to achieve. One final test that will not only make her question her decision to want this dangerous life, but will make her question everything she has come to trust about Victor Faust.
- The Bibliophile Babe