Morning, ladies (and any stray gentlemen)!
The Sunday Post is a weekly meme hosted by Kimba @
Caffeinated Book Reviewer
. It's a chance to share news. A post to recap the past week, showcase books and things we have received and share news about what is coming up on our blog for the week ahead. It's Monday, What Are You Reading is a fun weekly meme hosted by Sheila at
Book Journey
where we share what we've read and reviewed over the past week and what we plan to read next.
As of today, I've been running for three weeks (every day except for one in the first week). I'm happy to report that I'm hating it less, haha. I
definitely
don't love it or look forward to it the way I do
yoga
, but it's becoming
bearable
, and I even like the sort of peace that comes when you're done.
I'm still doing about 2 miles of scheduled running/walking a day, plus the 2-4 other
miles
my ADHD self racks up and 30-60 minutes of yoga. When I started out, I was doing maybe 1/4 of a mile of running and the rest was walking. Now it's just over a mile of running and the
remainder is walking. Not hugely impressive, but I'm getting there!
I'm going to have to start wrapping one of my ankles and switching my running shoes, but aside from that I haven't had any problems except a tiny bit of calf tightness that quickly goes away with some stretching. I thank yoga for the lack of pain!
Due to needing to save for traveling in Europe next spring (or fall, depending), I've cut myself down to a $20 a month book buying budget. That's also my only frivolous spending until I reach my goal for traveling. It'll be tough, but I can't wait to go. Seriously cannot wait. I'm so excited!
I did go out with a decent bang, so I'll have quite the book haul to show you soon!
It's like a soap opera in book form.
Not what I was expecting, in a bad way. Just plain weird.
Also really stupid.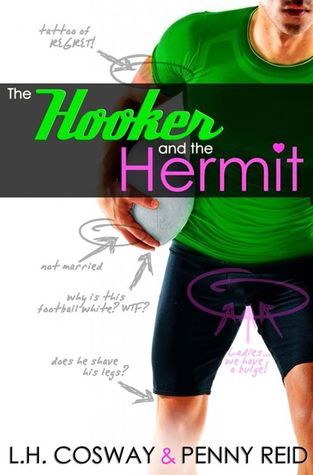 This'll be a 5 star read, I just know it! You have to enlarge the cover to read it - so funny!