Hey, ladies!
Today I'm joining in
The Broke and The Bookish's
Top Ten Tuesday
meme. This week's theme is Top Ten Books That'd Be On Your Syllabus If You Taught X 101 (character development 101, YA contemporary 101, paranormal romance 101, world building 101, ect). A really fun topic, and one I enjoyed picking books for!
I picked New Adult 101. New adult tends to get a bit of a bad rap as being nothing but angst filled, insta-love laden trash. I won't deny that there's more than a little of that in there (
Beautiful Disaster
, anyone?), but if you dig around a bit you can find some truly amazing stories. New adult has quickly become my favorite genre, and it's a bit like a treasure hunt to find something amazing. I like the challenge!
It's a bit difficult to define exactly classifies as new adult. Some say college only, but I've read a handful of books featuring 18 year olds just finishing high school that in no way read like young adult. I decided to ignore Goodreads' labels for the most part, and chose books featuring 18 to around 25 year olds. Incidentally, these have all been some of my favorites of 2015 so far.
In no particular order:
10. Archer's Voice by Mia Sheridan
Goodreads

Oh. My. God. This novel had so much depth and emotion! It gutted me and then put me back together in the most wonderfully intense way imaginable.
The character development in this story is off the charts. Archer is a mute and social pariah, and the lengths he went to help himself blew me away. It was a beautifully done story.
9. King by T.M. Frazier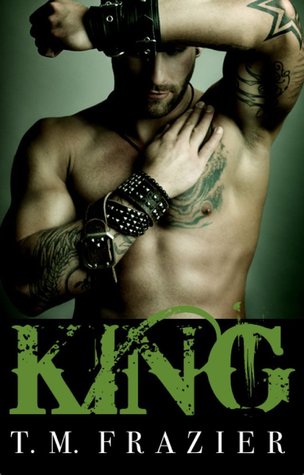 Goodreads
My Review


It's no secret that I loved this book. It's not a perfect novel by any means, but holy crap does it ever step outside NA's comfort zone. Violence, homelessness, drugs, lies, sex, mystery, drama, a twisted love story you can't help but root for...King had it all. Truly one of the most unique NA's I've ever had the pleasure of reading. A dark and twisted romance!
8. Fighting Silence by Aly Martinez
Goodreads

I'm such a sucker for a friends to lovers romance, and this book delivered in spades! The hero is barely in his twenties and is going deaf, all the while struggling to raise his two younger brothers. The topics were handled extremely well in my opinion. The connection he had with the heroine was tangible and so deep. I fell so hard for their story.
7. Never Never (#1 and #2) by Colleen Hoover and Tarryn Fisher
Add to Goodreads


This three part novella series is such a twisty tale that keeps you guessing at every turn! The writers could not be more compatible. It's addictive and fascinating and keeps you on the very edge of your seat. Such a unique story.
Part one and part two are out now, and part three is suppose to be releasing sometime after Hoover's next release in November. No set date yet, though!
6. The Experiment in Terror Series by Karina Halle
Goodreads

Of course I have to include my favorite author and favorite series! This fantastically sexy, scary, and fast paced romantic horror series gets off to a rocky start, but by the second book you are completely captivated. There are 9 full length books and 3 novellas (without a doubt, Halle writes the best novellas), and I devoured them all in 11 days.
5. Six of Hearts by L.H. Cosway
Goodreads
My Review


L.H. Cosway is one of the most gifted writers I've ever had the pleasure of reading. She can put you smack dab in the middle of the story, so much so that you feel like you're the character!
Six of Hearts focuses around an illusionist, and I've never been so enthralled with a story. Some scenes gave me chills, they were so fascinating and intense! Murder, mystery, sex, mind tricks, and one of the best love stories I've read all year.
4. Unteachable by Leah Raeder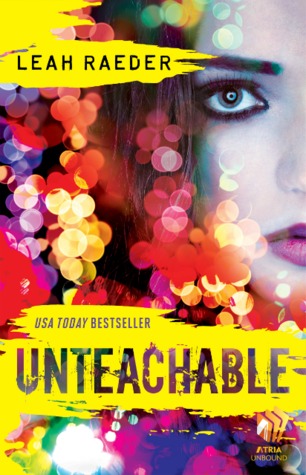 Goodreads


This is not your typical student/teacher romance. It's raw, it's gritty, and it doesn't pull any punches. The characters are flawed and often unlikable, but that just added to such a plot. The writing is beautiful and the story felt very realistic. It wasn't something I'd go back and reread for pleasure (it took a lot out of me in some spots), but I am so glad I read it and I would recommend it to pretty much anyone.
3. Easy by Tammara Webber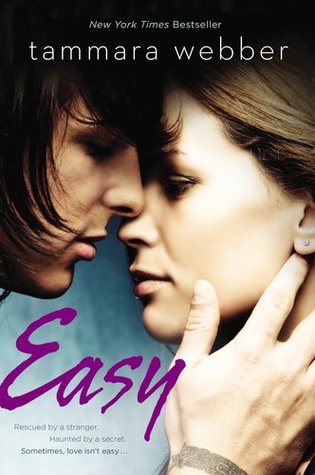 Goodreads

This started out fairly standard for NA, but then it blew me away with such an incredibly honest and raw story. It deals with sexual assault, and it was beautifully handled. I loved everything about this.
2. Love, In English by Karina Halle
Goodreads

My god, I don't remember ever reading a book that changed by black and white view into such shades of grey. This was a fantastic novel, and is KHalle's best non-gritty contemporary (closely followed by #1 on this list). The writing is addictive, the characters beyond relatable and flawed, and it will really make you think. Just look at that summary!



He's thirty-eight. I'm twenty-three.





He speaks Spanish. I speak English.





He lives in Spain. I live in Canada.





He dresses in thousand-dollar suits. I'm covered in tattoos.





He's married and has a five-year old daughter.





I'm single and can't commit to anyone or anything.





Until now. Because when they say you can't choose who you fall in love with, boy ain't that the f*#king truth.
1. Racing The Sun by Karina Halle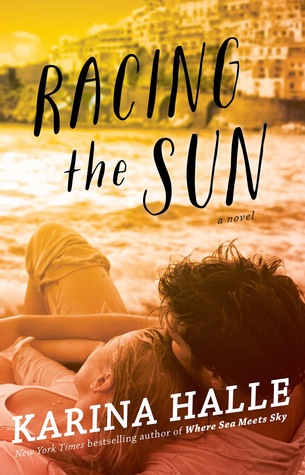 Goodreads
My Review

A fantastic love story that's based in Italy, and cemented my desire to travel there in the spring. One of the smartest NA heroines with the best outlook on love. The character arc was fantastic!
- The Bibliophile Babe