Hey, ladies!
I've done it again: books, books, and more books! I'm going to have to badger my dad to add another shelf to my book wall....
I love the Whispersync Audible has. That is all.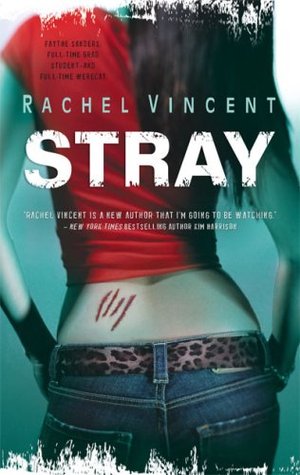 There are only eight breeding female werecats left...

And I'm one of them.

I look like an all-American grad student. But I am a werecat, a shape-shifter, and I live in two worlds.

Despite reservations from my family and my Pride, I escaped the pressure to continue my species and carved out a normal life for myself. Until the night a Stray attacked.

I'd been warned about Strays — werecats without a Pride, constantly on the lookout for someone like me: attractive, female, and fertile. I fought him off, but then learned two of my fellow tabbies had disappeared.

This brush with danger was all my Pride needed to summon me back... for my own protection. Yeah, right. But I'm no meek kitty. I'll take on whatever — and whoever -- I have to in order to find my friends. Watch out, Strays — 'cause I got claws, and I'm not afraid to use them...
Finished! It was fast paced and very enjoyable, especially since it was Vincent's first novel.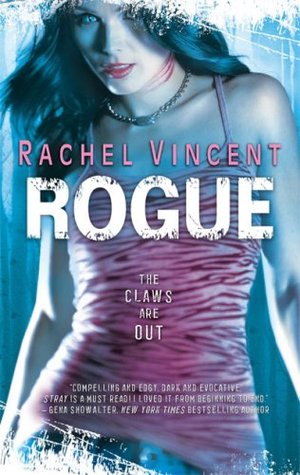 Okay, so cats don't always land on their feet.

I know that better than most. Since rejoining the Pride, I've made big decisions and even bigger mistakes: the kind paid for with innocent lives. As the first and only female enforcer, I have plenty to prove to my father, the Pride, and myself. And with murdered toms turning up in our territory, I'm working harder than ever, though I always find the energy for a little after-hours recreation with Marc, my partner both on- and off-duty.

But not all of my mistakes are behind me. We're beginning to suspect that the dead are connected to a rash of missing human women and that they can all be laid at my feet--two or four, take your pick. And one horrible indiscretion may yet cost me more than I can bear...
Nearly done!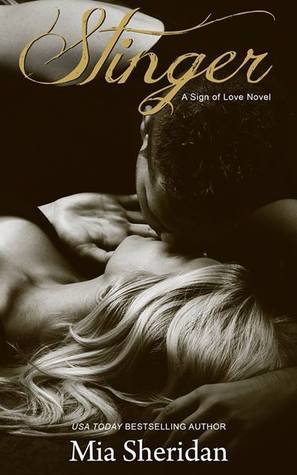 A full-length, standalone romance from the New York Timesbestselling author of Archer's Voice.
Grace Hamilton was the girl with a plan. She knew exactly where her life was going and prided herself on always achieving her goals. It was who she was, and how she lived her life. She never stepped outside the lines, and never considered what she might desire and whom she was actually trying so hard to please. Until him . . .
Carson Stinger was a man who didn't play by any rules except his own. Working in the adult entertainment industry, he didn't care what others thought, and took each day as it came, no direction, no plan. He knew what women wanted from him and believed it was all he had to offer. Until her . . .
When circumstances forced them to spend several hours together, they walked away changed. But for two people who never should have meshed, overcoming the reality of their vastly different lives wasn't possible. At least not yet . . .

I adored Archer's voice, and I'm curious to see about this one.
There are three things you need to know about Janie Morris: 1) She is incapable of engaging in a conversation without volunteering TMTI (Too Much Trivial Information), especially when she is unnerved, 2) No one unnerves her more than Quinn Sullivan, and 3) She doesn't know how to knit.
After losing her boyfriend, apartment, and job in the same day, Janie Morris can't help wondering what new torment fate has in store. To her utter mortification, Quinn Sullivan- aka Sir McHotpants- witnesses it all then keeps turning up like a pair of shoes you lust after but can't afford. The last thing she expects is for Quinn- the focus of her slightly, albeit harmless, stalkerish tendencies- to make her an offer she can't refuse.
I loved the book Penny Reid did with L.H. Cosway, and this was only like $1.99 on Audible, so why not. Hope it's good!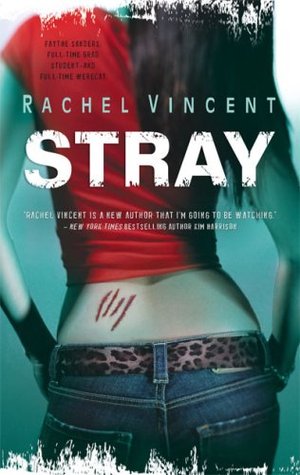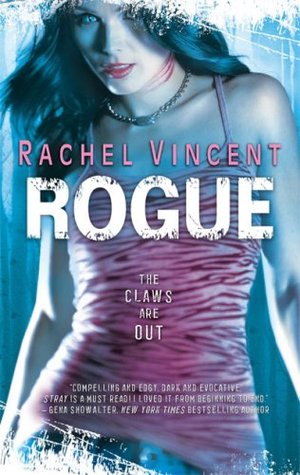 "Marry me."
"What?" I stared back at him, unblinking.
He moved closer, taking my face in his hands. "I love you, Evie. I look into the future, and the only thing I see clearly is you. Marry me."

What's an eighteen-year-old girl who was madly in love with her nineteen-year-old boyfriend say?

Of course, I said yes.

Twenty-four hours later, I married Adam Gunner at a Vegas chapel to the sounds of "Livin' on a Prayer" by Bon Jovi. Not the best omen. I get that now.

Then, exactly one week later, I left him. I walked out, leaving behind my wedding ring, annulment papers, and my heart, and he never knew why.

I haven't seen him since. Not in ten long years.

Now, he's here, standing before me. Looking at me with nothing but hurt and hatred in his eyes, he wants answers.

Answers I can't give.
This sounds so intriguing!
$15 for all of it, shipping included (Alibris)!
From the author of the international bestseller The Sweetness of Forgetting, named one of the Best Books of Summer 2012 by Marie Claire magazine, comes a captivating novel about the struggle to overcome the past when our memories refuse to be forgotten.

In this richly told story where Sliding Doors meets P.S. I Love You, Kristin Harmel weaves a heart-wrenching tale that asks: what does it take to move forward in life without forgetting the past?

After her husband's sudden death over ten years ago, Kate Waithman never expected to be lucky enough to find another love of her life. But now she's planning her second walk down the aisle to a perfectly nice man. So why isn't she more excited?

At first, Kate blames her lack of sleep on stress. But when she starts seeing Patrick, her late husband, in her dreams, she begins to wonder if she's really ready to move on. Is Patrick trying to tell her something? Attempting to navigate between dreams and reality, Kate must uncover her husband's hidden message. Her quest leads her to a sign language class and into the New York City foster system, where she finds rewards greater than she could have imagined.
I admittedly bought this just for the cover. It's so pretty!
From the New York Times best-selling author of Beautiful Bastard, Beautiful Stranger, and Beautiful Player, Book Two of the brand-new Wild Seasons series that started with Sweet Filthy Boy - a story of friends, love, and lust.

Despite their rowdy hookups, Harlow and Finn don't even like each other... which would explain why their marriage lasted only 12 hours. He needs to be in charge and takes whatever he wants. She lives by the Want-something-done? Do-it-yourself mantra. Maybe she's too similar to the rugged fisherman - or just what he needs.
Finished this on audiobook. Solid 3.5 star read. Not as good as the first, but makes me look forward to the third!
The USA TODAY bestselling author of the Ten Tiny Breaths series and Burying Water—which Kirkus Reviews called "a sexy, romantic, gangster-tinged page-turner"—returns with a new novel packed with romance, plot twists, and psychological suspense.
Ivy, a talented tattoo artist who spent the early part of her twenties on the move, is finally looking for a place to call home. She thinks she might have found it in San Francisco, but all that changes when she witnesses a terrible crime. She's ready to pack up her things yet again, when a random encounter with a stranger keeps her in the city, giving her reason to stay after all.
That is, until Ivy discovers that their encounter wasn't random. Not at all…
Merit, Chicago's newest vampire, is learning how to play well with others. Other supernaturals, that is. Shapeshifters from across the country are convening in the Windy City, and as a gesture of peace, Master Vampire Ethan Sullivan has offered their leader a very special bodyguard: Merit. Merit is supposed to protect the Alpha, Gabriel Keene—and to spy for the vamps while she's at it. Oh, and luckily Ethan's offering some steamy, one-on-one combat training sessions to help her prepare for the mission.

Merit must accept the assignment, even though she knows that she'll probably regret it. And she's not wrong. Someone is gunning for Gabriel Keene, and Merit soon finds herself in the line of fire. She'll need all the help she can get to track down the would-be assassin, but everywhere she turns, there are rising tensions between supernaturals—not least between her and a certain green-eyed, centuries old master vampire.
Vamps in Chicago!
You'd think headlines like that would have provoked the fine citizens of the Windy City to take up arms against us bloodsucking fiends. Instead, ten months later, we're enjoying a celebrity status reserved for the Hollywood elite—fending off paparazzi only slightly less dangerous than cross and stake-wielding slayers. Don't get me wrong, Joe Public isn't exactly thrilled to be living side-by-side with the undead, but at least they haven't stormed the castle yet.
But all that will change once they learn about the Raves—mass feeding parties where vampires round up humans like cattle and drink themselves silly. Most civilized vampires frown on this behavior, putting mere mortals at ease with their policy of asking a person's consent before taking a big gulp of the red stuff. However, that doesn't make good copy for a first time reporter looking to impress his high society family.
So now my "master," the centuries old, yet gorgeously well-preserved Ethan Sullivan, wants me to reconnect with my own upper class family and act as liaison between humans and vampires—and keep the more unsavory aspects of our existence out of the media. But someone doesn't want people and vamps to play nicey-nice—someone with an ancient grudge.
- The Bibliophile Babe