Kindle Kandy is a Friday weekly bookish feature hosted by
The Book Dame
. We scan our shelves and eReaders to rediscover books that we own but have not read, to this point little more than shelf or Kindle Kandy.
From the moment Lev Leokov spots the young woman hiding behind her hair in the middle of the gentleman's club, he can't take his eyes off of her.
For the very first time in his life, he is affected. Having been told his entire life that he can't process or understand emotion, he considers it a big deal.
When Mina Harris gets caught red-handed with a wallet that isn't hers, she falls apart. She's tired, lonely and hasn't eaten in days.
Lev offers her an ultimatum... A nice warm bed, a hot meal and a job, or the cops.
Mina takes her chances with Lev.
After all, a person with nothing has nothing left to lose.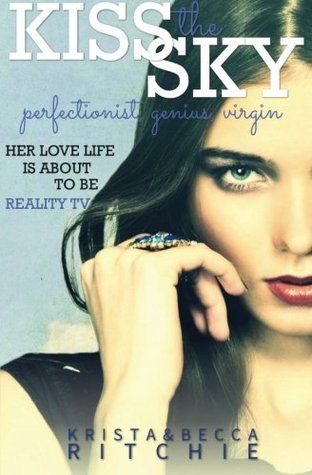 Virgin. Sex addict. Daredevil. Alcoholic. Smartass … Jackass. Her five friends are about to be filmed. Reality TV, be prepared.

Rose Calloway thought she had everything under control. At twenty-three, she's a Princeton graduate, an Academic Bowl champion, a fashion designer and the daughter of a Fortune 500 mogul. But with a sex addict as a sister and roommate, nothing comes easy.

After accepting help from a producer, Rose agrees to have her life filmed for a reality television show. The Hollywood exec is her last chance to revive her struggling fashion line, and boundaries begin to blur as she's forced to make nice with a man who always has his way.

Twenty-four-year-old Connor Cobalt is a guy who bulldozes weak men. He's confident, smart-as-hell and lives with his equally ambitious girlfriend, Rose Calloway. Connor has to find a way to protect Rose without ruining the show. Or else the producer will get what Connor has always wanted—Rose's virginity.

This New Adult Romance can be described as Friends meets The Real World. Expect fist fights, drugs, sex of varying degrees, crude humor and competitive alpha males. Definitely for mature readers audiences only.

IN SEARCH OF THE MEANING OF DEATH, SHE'LL FIND THE MEANING OF LIFE.
The Ceruleans: mere mortals infused with power over life and death. Five books; one question: If the might of the heavens were in your hands, would you be sinner or saint?
Seventeen-year-old Scarlett Blake is haunted by death. Her estranged sister has made the ultimate dramatic exit. Running away from school, joining a surfing fraternity, partying hard: that sounds like Sienna. But
suicide
? It makes no sense.
Following in her sister's footsteps, Scarlett comes to an isolated English cove with grand plans to uncover the truth. Alone. But she hasn't reckoned on meeting two boys who are determined to help her. Luke: the blue-eyed surfer who'll see the real Scarlett, who'll challenge her, who'll save her. And Jude: the elusive drifter with a knack for turning up whenever Scarlett's in need.
As Scarlett's quest for the truth unravels, so too does her grip on reality as she's always known it. Because there's something strange going on in this little cove. A dead magpie circles the skies. A dead deer watches from the undergrowth. Hands glow with light. Warmth.
Power
.
What transpires is a summer of discovery. Of what it means to conquer fear. To fall in love. To choose life. To choose death.
To believe the impossible.
A full-length, standalone romance from the New York Timesbestselling author of Archer's Voice.
Kira Dallaire is desperate.
Some challenges in life seem too hard to overcome. With little money, and even fewer options, the quick-witted and vibrant twenty-two-year-old needs to reinvent herself. Known for her generous heart and impulsive personality, she devises a survival plan, possibly her most outrageous idea yet.
Grayson Hawthorn is losing hope.
Some obstacles in life seem too hard to overcome. Betrayal definitely being one of them. With limited capital, and dwindling resources, he is attempting to resurrect his failing family vineyard, a self-imposed vow seemingly destined to fail. That is until a young woman enters his office with an outlandish, unexpected proposition impossible to refuse.
What begins as a temporary business arrangement, soon evolves into more as vivacious, spirited Kira challenges detached, arrogant Grayson to want more from life.
To want more for himself.
But as their wills clash and fiery passion ignites, they'll realize that sometimes the past creates walls too difficult to climb, and that lies and deception rarely precede a happily every after.
As Kira and Grayson race toward their destiny, they will discover that some vows are meant to be broken, and others are worth risking everything for . . . even your very own heart.
- The Bibliophile Babe