Never Never (#1, #2, and #3) by Colleen Hoover and Tarryn Fisher

Best friends since they could walk. In love since the age of fourteen.
Complete strangers since this morning.
He'll do anything to remember. She'll do anything to forget.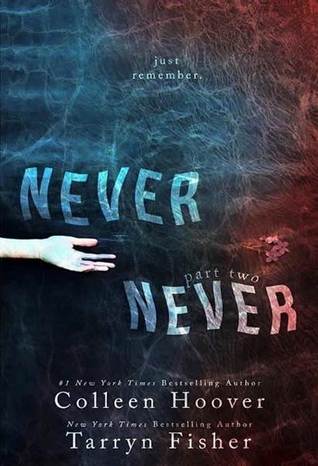 "Never forget that I was your first real kiss. Never forget that you'll be my last.
And never stop loving me between all of them.
Never stop, Charlie.
Never forget."
Silas races against time as more truths unravel, while others twist tighter together. And now, the stakes are higher as Silas' control slips and others begin to point fingers. Charlie is in trouble and he must be the one to bridge the chasm between their past and their present. Because somewhere between I love yous and Never Nevers and Never Agains, a truth they can't imagine, beckons to be found.
"Where are you, Charlie?"
No summary yet, but holy bat balls I need this! Comes out in January. :D
One of my favorite series of the year! This novella series is full of twists and turns, swoony romance and heart pounding suspense. Highly recommend.
I love the way the three covers flow together!