Hey, ladies!
I hope everyone had a great Thanksgiving holiday! If you happened to be doing any Black Friday/Small Business Saturday/Cyber Monday shopping, I hope you scored some good deals! Being the antisocial, short tempered person that I am, I did all my shopping online. Got some things for the dogs, and a few books for myself. #HallmarkOfATrueCrazyDogLady
Audible is having a $4.95 sale on a good selection of books until tomorrow, and I snagged a few of those in the sale. Also, I
love
Whispersync. Love it.
A Stone in the Sea ~
He wanted nothing at all…
Until he found she had everything to give…
Sunder lead singer and guitarist Sebastian Stone has everything—fans, fame, and fortune. He also has a heart full of bitterness and a reputation for a short-fused temper. But an outward reputation rarely reveals the true man inside. Facing assault charges after trying to protect his younger brother, Sebastian is sent to Savannah, Georgia to lie low until the dust settles in L.A.
Shea Bentley is beautiful, kind, and hiding from the very lifestyle Sebastian has always embraced.
When the mysterious, tattooed stranger begins hanging out at the bar where she works, Shea is quick to recognize he is nothing but trouble, but she's helpless to the way her body lights up every time his intense gray eyes tangle with hers.
They both soon find themselves drowning in a sea of desire and passion that won't let them up for air.
Sebastian knows firsthand secrets never die, and he's not the only one who's hiding them.
Loving someone always comes with a price. But will it be Shea's past that costs them everything?

This was a heartbreakingly beautiful read! Review to come soon.

A full-length, standalone romance from the New York Timesbestselling author of Archer's Voice.

Dirt poor. Hillbilly. Backwoods hick. Mountain folk.



Tenleigh Falyn struggles each day to survive in a small, poverty-stricken, coal mining town where she lives with her sister and mentally ill mother. Her dream of winning the college scholarship given to one student by the local coal company and escaping the harshness of her life, keeps her going.





Kyland Barrett lives in the hills, too, and has worked tirelessly—through near starvation, through deep loneliness, against all odds—to win the Tyton Coal Scholarship and leave the town that is full of so much pain.





They're both determined not to form any attachments, but one moment changes everything. What happens when only one person gets to win? When only one person gets to leave? And what happens to the one left behind?



Kyland

is a story of desperation and hope, loss and sacrifice, pain and forgiveness, but ultimately, a story of deep and unending love.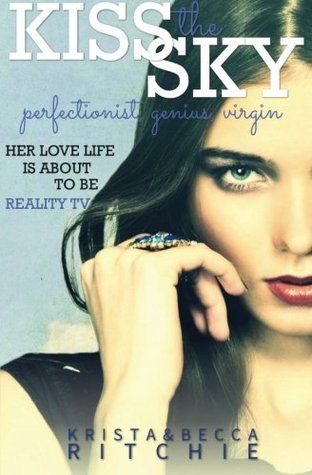 Virgin. Sex addict. Daredevil. Alcoholic. Smartass … Jackass. Her five friends are about to be filmed. Reality TV, be prepared.
Rose Calloway thought she had everything under control. At twenty-three, she's a Princeton graduate, an Academic Bowl champion, a fashion designer and the daughter of a Fortune 500 mogul. But with a sex addict as a sister and roommate, nothing comes easy.
After accepting help from a producer, Rose agrees to have her life filmed for a reality television show. The Hollywood exec is her last chance to revive her struggling fashion line, and boundaries begin to blur as she's forced to make nice with a man who always has his way.
Twenty-four-year-old Connor Cobalt is a guy who bulldozes weak men. He's confident, smart-as-hell and lives with his equally ambitious girlfriend, Rose Calloway. Connor has to find a way to protect Rose without ruining the show. Or else the producer will get what Connor has always wanted—Rose's virginity.
This New Adult Romance can be described as Friends meets The Real World. Expect fist fights, drugs, sex of varying degrees, crude humor and competitive alpha males. Definitely for mature readers audiences only.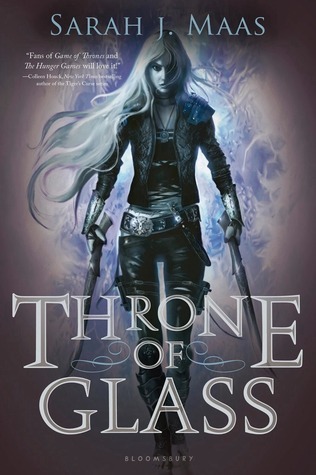 This is so far out of my normal reading. We'll see!


In a land without magic, where the king rules with an iron hand, an assassin is summoned to the castle. She comes not to kill the king, but to win her freedom. If she defeats twenty-three killers, thieves, and warriors in a competition, she is released from prison to serve as the king's champion. Her name is Celaena Sardothien.

The Crown Prince will provoke her. The Captain of the Guard will protect her. But something evil dwells in the castle of glass--and it's there to kill. When her competitors start dying one by one, Celaena's fight for freedom becomes a fight for survival, and a desperate quest to root out the evil before it destroys her world.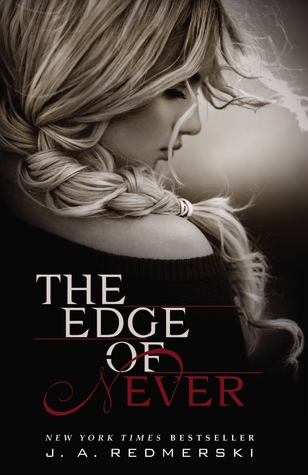 Twenty-year-old Camryn Bennett had always been one to think out-of-the-box, who knew she wanted something more in life than following the same repetitive patterns and growing old with the same repetitive life story. And she thought that her life was going in the right direction until everything fell apart.
Determined not to dwell on the negative and push forward, Camryn is set to move in with her best friend and plans to start a new job. But after an unexpected night at the hottest club in downtown North Carolina, she makes the ultimate decision to leave the only life she's ever known, far behind.
With a purse, a cell phone and a small bag with a few necessities, Camryn, with absolutely no direction or purpose boards a Greyhound bus alone and sets out to find herself. What she finds is a guy named Andrew Parrish, someone not so very different from her and who harbors his own dark secrets. But Camryn swore never to let down her walls again. And she vowed never to fall in love.
But with Andrew, Camryn finds herself doing a lot of things she never thought she'd do. He shows her what it's really like to live out-of-the-box and to give in to her deepest, darkest desires. On their sporadic road-trip he becomes the center of her exciting and daring new life, pulling love and lust and emotion out of her in ways she never imagined possible. But will Andrew's dark secret push them inseparably together, or tear them completely apart?
In addition to these, I have the Whispersync Kindle versions of Kiss The Sky, Kyland, and A Stone in The Sea.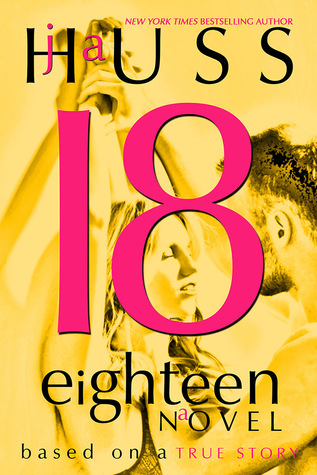 Mmmm....I'm intrigued. ;)




Eighteen is hard.




And so is Mateo Alesci.




He's hard to read, hard to predict, hard in every way that counts. He wants things from me.




Dirty things, nasty things, forbidden things.




And I

have

to give in.




His attention is completely inappropriate, but I can't say no. The way he looks at me… the way he watches me through my bedroom window… the way he drags me deeper and deeper into his completely forbidden fantasy world just… turns me on.




He knows it turns me on.




He holds all the power. He holds all the cards.




He holds my entire future in his hands.




And I

have

to give in.




Because Mr. Alesci is my teacher.




And I need everything he's offering.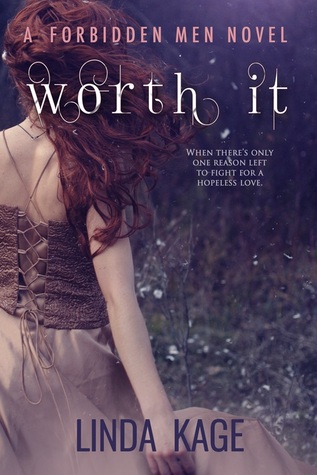 I fell in love once.

It was amazing. She was amazing. Life was amazing.

I lived for each time I could see her, and nothing else mattered, not that our families were enemies, our time together was forbidden, or we had to meet in secret.

Our love could conquer all.

Until it didn't.

So I was ripped away from the love of my life and shoved into hell, forced to continue without her.

It shattered me, broke the best parts of me, left me permanently damaged.

Or so I thought.

Years later, I swear history's trying to repeat itself because she's back in my life, and I'm just as drawn to her as I was before. But I'm older and wiser now, and I know she should stay away from a worthless ex-con like me.

So, I will not let her in. I absolutely refuse to hurt her. I will keep her away.

Then again, sometimes risking your greatest fear to get to a smile makes everything worth it, and besides, I'm not sure I can resist her, anyway.

This is the story of how Felicity Bainbridge changed my life forever, starting one summer day long ago after I was forced to change a dirty diaper...

--Knox Parker
Melanie Winters and Daniel Montgomery shared a love most only dream of, a love they believed bonded them together for life.
When their world is shattered by the tragic loss of their daughter, overwhelming grief and misguided guilt distorts the truth, and their relationship ends in uncertainty and unanswered questions.
For nine years, they drift through life, each unable to forget the one who holds the strings to their heart. In an attempt to escape the pain of her past, Melanie finds herself trapped in a loveless marriage, while Daniel loses himself in a career that means nothing without Melanie by his side.
Now, when their lives again intersect, neither can deny the connection they felt so long ago. But will the power that drew them together be enough to heal the wounds from their past, and will they have the courage to overcome the insecurities and fears that threaten to keep them apart?
Pulled is a story of attraction and separation, of destiny and duty, of a love so strong it refuses to give up even when all others have.
- The Bibliophile Babe