W… W… W… Wednesday, hosted by
Taking on a World of Worlds,
is a weekly meme showcasing what you just finished reading, what you are currently reading, and what you plan to start reading next.
What Did You Recently Finish?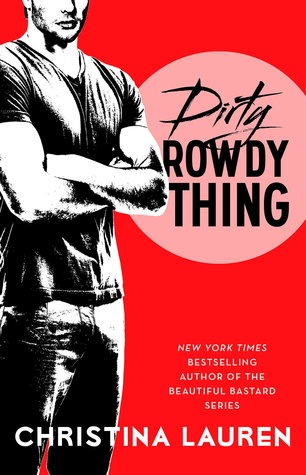 From the New York Times best-selling author of Beautiful Bastard, Beautiful Stranger, and Beautiful Player, Book Two of the brand-new Wild Seasons series that started with Sweet Filthy Boy - a story of friends, love, and lust.

Despite their rowdy hookups, Harlow and Finn don't even like each other... which would explain why their marriage lasted only 12 hours. He needs to be in charge and takes whatever he wants. She lives by the Want-something-done? Do-it-yourself mantra. Maybe she's too similar to the rugged fisherman - or just what he needs.
This was an Audible.com credit, and I enjoyed it for the most part. It was quick, funny, and sexy! It lost some points for me
because
I never really felt Harlow and Finn's connection, and it turns out I do not like the voice of the
narrator
for Finn (
Sebastian
York). They also couldn't hold a candle to the first couple in the series. Other than that though, it was fun!
What Are You Currently Reading?
A troubled Scottish rugby player who doesn't play by the rules.
A vivacious man-eater who's given up on love.
When it comes to Lachlan and Kayla, opposites don't just attract - they explode.
Kayla Moore has always been comfortable with her feisty, maneating reputation. At least it was fine until she hit her thirties and saw her best friends Stephanie and Nicola settle down with Linden and Bram McGregor, leaving Kayla to be the odd one out. Tired of being the third wheel with nothing but one-night stands and dead-end dates in San Francisco, Kayla decides to take a vow of celibacy and put men on the backburner.
That is until she lays her eyes on Linden and Bram's cousin, hot Scot Lachlan McGregor. Lachlan is her sexual fantasy come to life – tall, tatted, and built like a Mack truck. With a steely gaze and successful rugby career back in Edinburgh, he's the kind of man that makes her want to throw her vow right out the window. But Lachlan's quiet and intense demeanor makes him a hard man to get to know, let alone get close to.
It isn't until the two of them are thrown together one long, unforgettable night that Kayla realizes there is so much more to this brooding macho man than what meets the eye. But even with sparks flying between the two, Lachlan can't stay in America forever. Now, Kayla has to decide whether to uproot her whole life and chance it all on someone she barely knows or risk getting burned once again.
Sometimes love is a game that just needs to be played.
I have several books on my "
currently reading" shelf, but they've taken a backseat to this one. I'm around 45% in, and I'm in love!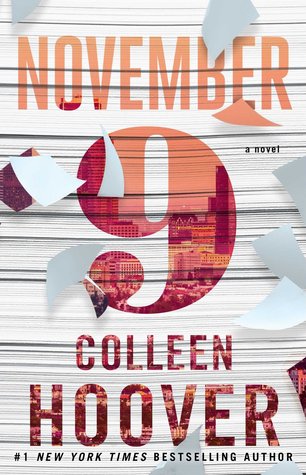 Beloved #1 New York Times bestselling author Colleen Hoover returns with an unforgettable love story between a writer and his unexpected muse.
Fallon meets Ben, an aspiring novelist, the day of her scheduled cross-country move. Their untimely attraction leads them to spend Fallon's last day in L.A. together, and her eventful life becomes the creative inspiration Ben has always sought for his novel. Over time and amidst the various relationships and tribulations of their own separate lives, they continue to meet on the same date every year. Until one day Fallon becomes unsure if Ben has been telling her the truth or fabricating a perfect reality for the sake of the ultimate plot twist.
She upholds the law. He breaks it.

Two blue hearts, both alike in bravery
In not-so-fair London, where we lay our scene
From gun crime to petty theft
Where family is blood and survival makes hands unclean
In this place, we find two hearts who should be foes
And yet, amidst the turmoil their love still grows
Misadventure abounds and the divide will bring them strife
But with luck, death doesn't always mean an end to life.

Hearts of Blue is a standalone contemporary romance that tells the story of star-crossed lovers Karla Sheehan and Lee Cross, a police constable and the thief who steals her heart.