W… W… W… Wednesday, hosted by
Taking on a World of Worlds,
is a weekly meme showcasing what you just finished reading, what you are currently reading, and what you plan to start reading next.
What Did You Recently Finish?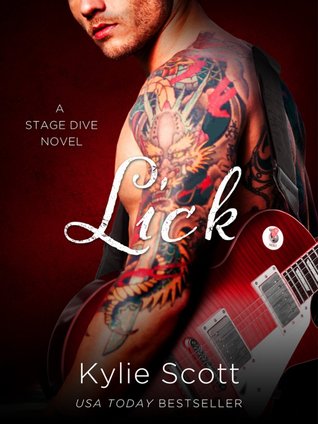 Waking up in Vegas was never meant to be like this.
Evelyn Thomas's plans for celebrating her twenty-first birthday in Las Vegas were big. Huge. But she sure never meant to wake up on the bathroom floor with a hangover to rival the black plague, a very attractive half-naked tattooed man in her room, and a diamond on her finger large enough to scare King Kong. Now if she could just remember how it all happened.
One thing is certain, being married to one of the hottest rock stars on the planet is sure to be a wild ride.
I loved this one! I seem to be developing a thing for rockstars... or at least, Kylie Scott's rockstars.
What Are You Currently Reading?
A troubled Scottish rugby player who doesn't play by the rules.
A vivacious man-eater who's given up on love.
When it comes to Lachlan and Kayla, opposites don't just attract - they explode.
Kayla Moore has always been comfortable with her feisty, maneating reputation. At least it was fine until she hit her thirties and saw her best friends Stephanie and Nicola settle down with Linden and Bram McGregor, leaving Kayla to be the odd one out. Tired of being the third wheel with nothing but one-night stands and dead-end dates in San Francisco, Kayla decides to take a vow of celibacy and put men on the backburner.
That is until she lays her eyes on Linden and Bram's cousin, hot Scot Lachlan McGregor. Lachlan is her sexual fantasy come to life – tall, tatted, and built like a Mack truck. With a steely gaze and successful rugby career back in Edinburgh, he's the kind of man that makes her want to throw her vow right out the window. But Lachlan's quiet and intense demeanor makes him a hard man to get to know, let alone get close to.
It isn't until the two of them are thrown together one long, unforgettable night that Kayla realizes there is so much more to this brooding macho man than what meets the eye. But even with sparks flying between the two, Lachlan can't stay in America forever. Now, Kayla has to decide whether to uproot her whole life and chance it all on someone she barely knows or risk getting burned once again.
Sometimes love is a game that just needs to be played.
I'll be starting this today! Can't wait to dive into this. It's no secret I'm a Halle addict!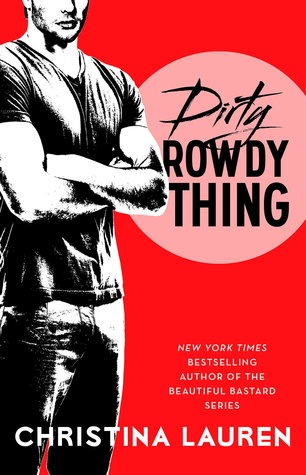 From the New York Times best-selling author of Beautiful Bastard, Beautiful Stranger, and Beautiful Player, Book Two of the brand-new Wild Seasons series that started with Sweet Filthy Boy - a story of friends, love, and lust.
Despite their rowdy hookups, Harlow and Finn don't even like each other... which would explain why their marriage lasted only 12 hours. He needs to be in charge and takes whatever he wants. She lives by the Want-something-done? Do-it-yourself mantra. Maybe she's too similar to the rugged fisherman - or just what he needs.
This was my
monthly
A
udible.com
credit, and I'm enjoying it so far! You just can't top Ansel and Mia, in my
opinion
.

Mercedes "Mercy" Thompson is a talented Volkswagen mechanic living in the Tri-Cities area of Washington. She also happens to be a walker, a magical being with the power to shift into a coyote at will. Mercy's next-door neighbor is a werewolf. Her former boss is a gremlin. And she's fixing a bus for a vampire. This is the world of Mercy Thompson, one that looks a lot like ours but is populated by those things that go bump in the night. And Mercy's connection to those things is about to get her into some serious hot water...
Only 'round three chapters or so into this, but liking it so far!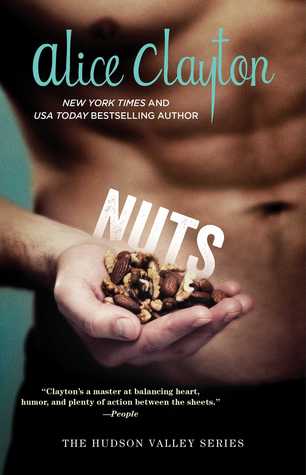 From New York Times bestselling author Alice Clayton, the first in a brand-new romance series telling the humorously sexy tale of Roxie, a private chef who gets a taste of love—but is it to stay, or to go?
After losing almost all of her clients in one fell swoop following an accident involving whipped cream, private chef to Hollywood's elite Roxie Callahan gets a call from her flighty mother, saying she's needed home in upstate New York to run the family diner. Once she's back in the Hudson Valley, local organic farmer Leo delivers Roxie a lovely bunch of walnuts, and soon sparks—and clothing—begin to fly. Leo believes that everything worth doing is worth doing slowly…and how! But will Roxie stay upstate, or will the lure of West Coast redemption tempt her back to Tinseltown?
I love Alice Clayton's books! They're
always
hilarious, sexy, and super quick reads.
What about you? What are you reading?