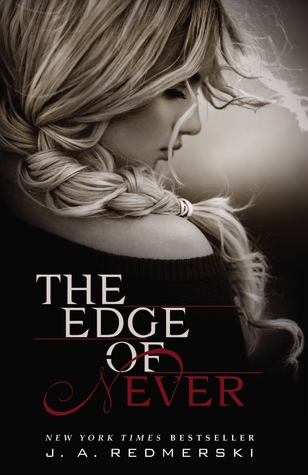 Twenty-year-old Camryn Bennett had always been one to think out-of-the-box, who knew she wanted something more in life than following the same repetitive patterns and growing old with the same repetitive life story. And she thought that her life was going in the right direction until everything fell apart.
Determined not to dwell on the negative and push forward, Camryn is set to move in with her best friend and plans to start a new job. But after an unexpected night at the hottest club in downtown North Carolina, she makes the ultimate decision to leave the only life she's ever known, far behind.
With a purse, a cell phone and a small bag with a few necessities, Camryn, with absolutely no direction or purpose boards a Greyhound bus alone and sets out to find herself. What she finds is a guy named Andrew Parrish, someone not so very different from her and who harbors his own dark secrets. But Camryn swore never to let down her walls again. And she vowed never to fall in love.
But with Andrew, Camryn finds herself doing a lot of things she never thought she'd do. He shows her what it's really like to live out-of-the-box and to give in to her deepest, darkest desires. On their sporadic road-trip he becomes the center of her exciting and daring new life, pulling love and lust and emotion out of her in ways she never imagined possible. But will Andrew's dark secret push them inseparably together, or tear them completely apart?
Overall: 4 "Live Life For You" Stars
Ending: 5 "All The Fuckin' Feels!" Stars
Total: 4.5 stars
If you love stories about road trips, throwing caution to the winds, finding yourself, and a challenging yourself, this is the book for you. If you love a dirty talking hero with a heart of gold and an affinity for classic rock, this is the book for you. If you want your heart to be mangled and then healed, this is definitely the book for you.
I've broken every rule. Every. Single. One.
Ever since I found this book on Goodreads, I've been dying to read it. Nearly everyone gives it a 5+ star rating, and cites it as a truly unforgettable read. When I saw the audiobook on sale, I eagerly snatched it up and dove right in.
The writing has an easy, absorbing flow to it, and stays at a nice solid pace throughout the story. It felt so realistic, each emotion potent and sharp. Dealing with grief and personal growth are featured in the story, enough to leave an impact but not enough to drown you. I appreciate that - you aren't smother in angst for the most part!
I enjoyed both protagonists in this dual POV novel, though I connected a bit more with Andrew than Camryn. Camryn was a little too timid and passive for me, though she balanced Andrew's hot head out. They had great chemistry right off the bat, and some seriously funny banter. Such as:
"Babe, did you find the yeast infection stuff? I mean, are you even sure that's what's causing the itch?"
"Yes, baby, I found it. Did you see if they have any extra-small sized condoms?"
The couple's greatest fear is having a monotonous, every day life. Going to college for a degree you don't want, working for decades at a job you hate, every day the same thing. Their passion for living a different life, a life for themselves, was beautiful. Screw what everyone thinks: it's their lives, and they're going to live them.
I could connect with that one on so, so many levels! It's one of my greatest fears, and is why I did not pursue college. My life is going in a direction I want, and at a very young age. It's not something often chosen for books (NA especially!), and I loved getting to have that.
"What compels any of us to do the things we do when deep down, a part of us just wants to break free from it all?"
I never thought I'd say this, but I didn't care for most of the sex scenes! Maybe it was just the narrator, but they felt forced, awkward, and vaguely porno-like. The first one results in a truly cringeworthy and hilarious attempt at dirty talking for Camryn, and it just didn't work well for the story. That was really my only complaint!
More and more chapters would go by, and while I was thoroughly enjoying myself, I wasn't seeing what made everyone else give those 5+ star ratings...and then I came to the last few chapters.
Holy.
Fucking.
Hell.
I primality listen to books while I'm on walks/runs, and that's what I was doing as the book wrapped up. I was sweaty and walking at a good clip, and was clutching my phone for dear life as things started happening. I remember muttering "you better give me a happy ending, YOU BETTER GIVE ME A HAPPY ENDING!", and then just flat out crying. The last chapter closed, and I nearly tossed my phone in a fit of broken hearted rage. The epilogue came, and saved my bookish soul just in the nick of time. It was a little unrealistic and a bit cheesy, but I needed that! It's been a while since I've read a book with such a satisfying ending.
I didn't guess what Andrew's secret was, at all. Looking back it was obvious, but that was one scenario I didn't consider while reading. I was thinking the author would "pull a K.A. Tucker" (if you've read Ten Tiny Breaths, you can guess what I mean), but that's not what happened at all.
I liked the narrator for the most part, especially for Camryn. However, the novel is written in dual perspective, and she (the narrator) does both parts. Not only was that odd and a little flat to read Andrew's perspective from a woman's voice, the attempt at gruffness for him that was used was a bit stilted.
There is a sequel to this book called The Edge of Always, but I'm not sure I picked it up. The book wrapped up so nicely that I don't feel overly compelled to read it and disturb where the characters left off.
Overall, this book was highly enjoyable, with an insanely satisfying ending and a great message about living for yourself, and not what society deems you should do. It was a perfect romantic read. I loved it, and recommend!
"I think that if past lives are real, then we have been lovers in every single one of them."
STATS:
Rating: 4 overall, 5 ending - 4.5 stars
Genre: New adult, contemporary romance
Series: The Edge of Never, #1
POV: 1st person, dual perspective
Steam/sexual content: Steamy, several fairly explicit scenes
Cliffhanger: No
Length: 426/13 hours, 12 minutes
Source/format: My own copy, audiobook
- The Bibliophile Babe