Hey, ladies!
I had something different planned for this post, but got lazy and distracted and ran out of time. :p Instead, here's a tiny book haul!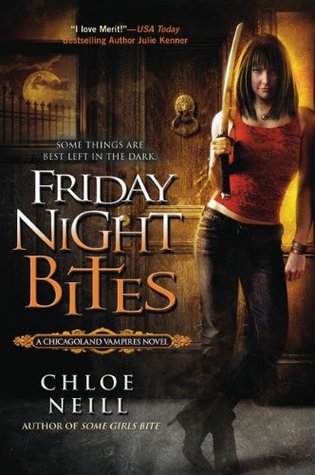 Vamps in Chicago!

You'd think headlines like that would have provoked the fine citizens of the Windy City to take up arms against us bloodsucking fiends. Instead, ten months later, we're enjoying a celebrity status reserved for the Hollywood elite—fending off paparazzi only slightly less dangerous than cross and stake-wielding slayers. Don't get me wrong, Joe Public isn't exactly thrilled to be living side-by-side with the undead, but at least they haven't stormed the castle yet.

But all that will change once they learn about the Raves—mass feeding parties where vampires round up humans like cattle and drink themselves silly. Most civilized vampires frown on this behavior, putting mere mortals at ease with their policy of asking a person's consent before taking a big gulp of the red stuff. However, that doesn't make good copy for a first time reporter looking to impress his high society family.

So now my "master," the centuries old, yet gorgeously well-preserved Ethan Sullivan, wants me to reconnect with my own upper class family and act as liaison between humans and vampires—and keep the more unsavory aspects of our existence out of the media. But someone doesn't want people and vamps to play nicey-nice—someone with an ancient grudge.
The Five Stages of Falling in Love is a Contemporary Romance.
Elizabeth Carlson is living in the pits of hell- also known as grief.

Her husband of eight years, the father of her four children and the love of her life, died from cancer. Grady's prognosis was grim, even from the start, but Liz never gave up hope he would survive. How could she, when he was everything to her?

Six months later, she is trying to pick up the pieces of her shattered life and get the kids to school on time. Both seem impossible. Everything seems impossible these days.

When Ben Tyler moves in next door, she is drowning in sorrow and pain, her children are acting out, and the house is falling apart. She has no time for curious new friends or unwanted help, but Ben gives her both. And he doesn't just want to help her with yard work or cleaning the gutters. Ben wants more from Liz. More than she's capable of ever giving again.

As Liz mourns her dead husband and works her way through the five stages of grief, she finds there's more of her heart to give than she thought possible. And as new love takes hold, she peels away the guilt and heartache, and discovers there's more to life than death.
I've heard mixed things about this one, but...$0.99.



He counts her smiles every day and night at the train station. And morning and evening, the beautiful commuter acknowledges him—just like she does everyone else on the platform. But Blake Hartt is not like the others . . . he's homeless. Memories of a broken childhood have robbed him of peace and twisted delusions into his soul. He stays secluded from the sun, sure the world would run from him in the harsh light of day.





Each day, Livia McHugh smiles politely and acknowledges her fellow commuters as she waits for the train to the city. She dismisses this kindness as nothing special, just like her. She's the same as a million other girls—certainly no one to be cherished. But special or not, she smiles every day, never imagining that someone would rely on the simple gesture as if it were air to breathe.





When the moment comes that Livia must do more than smile, without hesitation she steps into the fray to defend the homeless man. And she's surprised to discover an inexplicable connection with her new friend. After danger subsides, their smiles become conversation. Their words usher in a friendship, which awakens something in each of them. But it's not long before their bond must prove its strength. Entanglements from the past challenge both their love and their lives.





Blake's heart beats for Livia's, even if her hands have to keep its rhythm. Love is patient. Love is kind. Love never fails. Love never fails, right?





In an interwoven tale of unlikely loves and relationships forged by fire, Debra Anastasia takes readers into the darkest corners of human existence, only to show them the radiant power of pure adoration and true sacrifice. Complicated families and confused souls find their way to light in this novel, which manages to be racy, profane, funny, and reverent all at once.
I have been staring at her for three months. Watching her. Memorizing her.
For ninety-two days, I've looked into those lifeless green eyes.
And for ninety-two days she has inspired me in ways I never knew possible. A muse, unbeknownst to her. Motivating me. Encouraging my darkest desires.
I'm a man who knows what he wants. And what I want is the beautiful and broken Holland Howard.
My name is Jensen Payne—photographer, autocrat, lecher, Scopophiliac. I am who I am and I will not—
cannot
—change.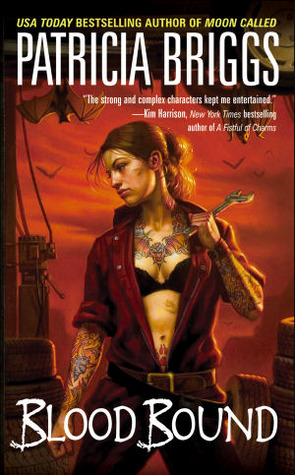 *cringes* These covers are just vile, but the story is good so far!

Under the rule of science, there are no witch burnings allowed, no water trials or public lynchings. In return, the average law-abiding, solid citizen has little to worry about from the things that go bump in the night. Sometimes I wish I was an average citizen...



Mechanic Mercy Thompson has friends in low places-and in dark ones. And now she owes one of them a favor. Since she can shapeshift at will, she agrees to act as some extra muscle when her vampire friend Stefan goes to deliver a message to another of his kind.





But this new vampire is hardly ordinary-and neither is the demon inside of him.
- The Bibliophile Babe