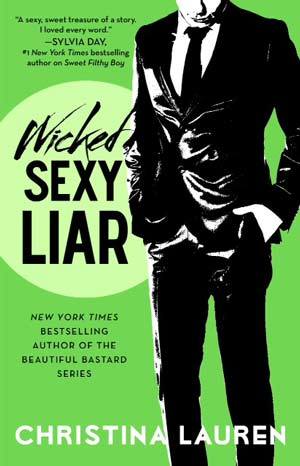 For two people ambivalent about dating and love, they sure get naked around each other an awful lot . . .
London Hughes is very content to surf daily, tend bar, hang out with her group of friends, and slowly orient herself in the years after college. Everything's going great and according to the non-plan.
But when a wave knocks her for a loop one morning, then Luke Sutter's flirtatious smile knocks her for another that evening, she veers slightly off course…and into his path. Sure, he's a total player, but the Why not—it's only one night is a persistent voice in her ear.
For his part, Luke's been on hookup autopilot for so long that he rarely ever pauses to consider what he's doing. But after an amazing time with London, he realizes that he hasn't been moving on from a devastating heartbreak so much as he's been drifting to wherever—and whomever—the current takes him. With London he wants more.
Every relationship involves two people…plus their pasts. And as much as she enjoys her fling with Luke, when London learns about his past—more specifically, who's in it—everything becomes the brand of complicated she strives to avoid. It's up to Luke then to change some things in order to try and ensure he's not something she'll outright avoid as well.
3.5 "Side Characters Steal the Show" Stars
(I have a cold, so this may be a little disjointed!)
Wicked Sexy Liar is the fourth book in the Wild Seasons series, and it can be read as a standalone, though you get a fair bit of backstory by reading in order. Wicked Sexy Liar is about London and Luke; London is Lola's (Dark Wild Night) roommate, and Luke is Mia's (Sweet Filthy Boy) ex-boyfriend. We get to see a few nights of blazing passion along with a slow burning romance between the pair, along with some great interactions from the previous book characters.
I enjoyed the banter between this couple immensely. They had an easy back-and-forth that was quite enjoyable and kept me interested in their on-page interactions. Their chemistry was nice, not off the charts, but nice. The San Diego setting was rich, the writing on par with the duo's usual flair, and there was a good bit of humor that kept me chuckling throughout the story.
I liked Luke as a whole. He's a manwhore, but this is the first book I've read where the guy regrets his promiscuity and it has a real impact on his relationships. That was a refreshing and realistic twist I wasn't expecting, and it was interesting to see how Luke handled the situation.
He has a good relationship with his family, especially his sister. That's always a pleasant change, though I admit to cringing when his sister stayed the night at his house while Luke and London were getting busy. If I heard one of my brothers banging, I'd vomit. And leave.
I wasn't a big fan of London. She didn't have much depth behind her, in part because she wasn't a big part of the other books in the series. She was a bit wishy-washy, and definitely needed to get a backbone.
That brings me to my biggest issue with this book. London is horrified when she realizes that Luke is Mia's ex. Even though they aren't close friends, London is determined to break off her fling with Luke until she speaks with Mia. Mia, incredibly happy with Ansel (and come on, can you blame her? Gimme that filthy french boy!), isn't phased by this news and gives London the go ahead. I've never really gotten that whole "chicks before dicks" thing, but whatever.
What I really did not get was how freaking crazy Harlow got. She threw a temper tantrum of epic proportions, and was a brat to both London and Luke. London was cowed by Harlow, and pulled back from Luke. I don't understand that. Mia was fine with it, and last I checked, they're all grown ups!
The sex scenes were some of the best in the series!
The story is around 380 pages or so, though it felt quite a bit longer than that. I felt like several things could have been cut to speed things along.
The side characters really stole the show on this one. Ansel, Mia, Not-Joe, Lola and Oliver were fantastic. Lola and Oliver are definitely better as supporting characters than on their own, and I love seeing Mia and Ansel. They livened things up and kept the story going.
Overall, this was a fun and sexy read with a great look at all the previous characters. I'd suggest it for fans of the series, but if you're new to it, go for book one first.
- The Bibliophile Babe