Hey, everyone!
Yeah, I've another book haul for you. I reward myself for good behavior (like doing at least 10,000 steps a day, making an effort to be less anxious, ect) by buying books, and I've been quite good lately. ;)
This seems to be a darker, more suspenseful haul!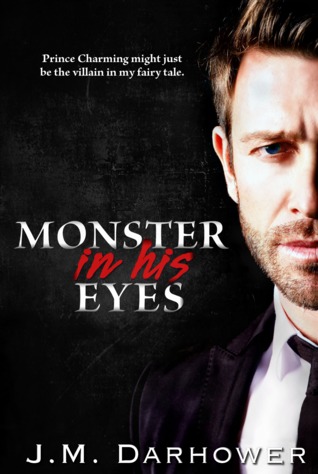 I do so love Whispersync!

Ignazio Vitale is not a good man.

I suspect it, the first time I see him, sense the air of danger that surrounds the man. He has a way of commanding attention, of taking control, of knowing what I'm thinking before I even do.

It's alarming and alluring. It's dark and deadly. It's everything I've ever wanted but the last thing I truly need. Obsession.

It doesn't take him long to draw me into his web, charming me into his bed and trapping me in his life, a life I know nothing about until it's too late. He has secrets, secrets I can't fathom, secrets that make it so I can't walk away, no matter how much I beg him to let me go. I see it sometimes in his eyes, a darkness that's both terrifying and thrilling. He's a monster, wrapped up in a pretty package, and what I find when I unmask him changes everything.

I want to hate him.

Sometimes, I do.

But it doesn't stop me from loving him, too.
Got this one in the two-for-one credit sale a week or so ago.
I have one rule: Don't shit where you eat.
Several of the women in the condo complex I own would love some one-on-one playtime, and why wouldn't they? I'm young, fit, attractive, and loaded. Not to mention I'm packing a sizable bulge below the belt. It's a combination that drops panties on a regular basis.
Yay, me, right?
But my cock, troublemaker that he is, has been confined to my trousers by my business partner. A concession I agreed to, and one that's never been hard to enforce until Emery moves in across the hall. She's smart, young, determined, and sexy as hell. I want a taste. I won't stop until I'm buried deep inside the succulent new-in-town brunette.
After being warned about my past, she does her best to steer clear, but I'm about to show her that underneath it all, I'm a guy with a heart of gold and a cock of steel.
My name is Hayden Oliver, and this is my story.
SCREWED is standalone romantic comedy by New York Times, Wall Street Journal, and USA Today bestselling author Kendall Ryan.
Another Whispersync score! This series is so intriguing.



Fredrik Gustavsson never considered the possibility of love, or that anyone could ever understand or accept his dark and bloody lifestyle—until he met Seraphina, a woman as vicious and blood-thirsty as Fredrik himself. They spent two short but unforgettable years together, full of lust and killing and the darkest kind of love that two people can share.





And then Seraphina was gone.





It's been six years since Fredrik's lover and sadistic partner in crime turned his world upside-down. Seraphina went into hiding and has eluded him ever since. Now, he's getting closer to finding her, and an innocent woman named Cassia is the key to drawing Seraphina from the shadows. But Cassia—after sustaining injuries from a fire that Seraphina ignited—suffers from amnesia and can't give Fredrik the information he desperately seeks. Having no other choice, Fredrik has been keeping Cassia locked in his basement as he not only tries to get her to recall her past—because she and Seraphina share it—but also to protect her from Seraphina, who clearly wants her dead.





But Cassia is a light in the darkness that Fredrik never believed existed. After a year subjected to her kindness and compassion, he finds himself struggling with his love for Seraphina, and his growing feelings for Cassia—because he knows that to love one, the other must die.





Will light win out over darkness, or will something more powerful than either further destroy an already tortured soul?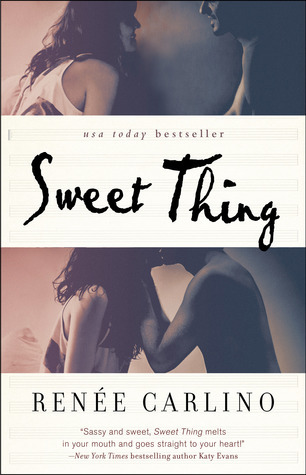 The book was on sale, so I got the audio companion to go along with it. I'm not the biggest fan of this author, but hopefully this one's better.



"You have to teach your heart and mind how to sing together... then you'll hear the sound of your soul."





Mia Kelly thinks she has it all figured out. She's an Ivy League graduate, a classically trained pianist, and the beloved daughter of a sensible mother and offbeat father. Yet Mia has been stalling since graduation, torn between putting her business degree to use and exploring music, her true love.





When her father unexpectedly dies, she decides to pick up the threads of his life while she figures out her own. Uprooting herself from Ann Arbor to New York City, Mia takes over her father's cafe, a treasured neighborhood institution that plays host to undiscovered musicians and artists. She's denied herself the thrilling and unpredictable life of a musician, but a chance encounter with Will, a sweet, gorgeous, and charming guitarist, offers her a glimpse of what could be. When Will becomes her friend and then her roommate, she does everything in her power to suppress her passions—for him, for music—but her father's legacy slowly opens her heart to the possibility of something more.





A "heartbreaking and romantic" (Aestas Book Blog) debut, Sweet Thing explores the intensity and complexities of first love and self-discovery.



Every city needs a hero, but Detroit's white knight just might be a villain.

A rough childhood branded Jasper Storm trouble. A bad boy. Not worth a damn. His love of cars was the only thing that could battle his delinquency. With the need for speed in his blood, he overcame his wayward ways. Mostly. All grown up, the broken city of Detroit hails him their shining star. And the man behind a new cutting-edge automobile is ready to turn this bankrupt town around.

Everything he does in life is fast. He talks fast, f*cks fast, and drives fast. But when one reckless turn brings him face-to-face with the childhood he has tried very hard to forget, he finds himself on the edge of wondering if he shouldn't slow down.

Charlotte Lane was the tomboy who lived next door. She was his best friend. He was her protector. Then tragedy struck and she disappeared, forever—or so he thought.

Jasper has many reasons to hate Charlotte and keep his distance, but she's infiltrating his every thought and he can't stay away. Back in town with an agenda of her own, she should push him aside. Make him turn around. Walk away herself. Yet she can't.

With the past lurking between them, they proceed with caution. That is until one sex-filled night leads to murder. When Detroit's biggest ally suddenly becomes suspect number one, will Charlotte—the girl Jasper once kept safe—be the one to save him?
This sounds so cool!

I awaken in a laboratory.
I don't know who I am.
I'm inexplicably drawn to the doctor who cares for me. She tells me I've been altered, that I'm stronger and faster, that I'll be a key component in a war between corporations. She says I volunteered for this. She says I volunteered to be transformed, but I have no way of knowing if what she says is true.
Something isn't right. My memories have been taken, wiped clean, but dreams begin to slip into my conscious mind. I can't let anyone know when that happens, or they'll remove my memories again. Somewhere inside of me, I know I need to remember something important.
I'm fighting a war I don't understand, and the one woman I rely on can't be trusted.
Danielle
I remember nothing of my abduction two years ago. Sounds and scents trigger horrific flashes, but it's all a blur except for one man with brilliant green eyes. When the tatted six foot two Adonis shows up at my door, my knowledge of the world is shattered.
Bound to the immortal Scar by an ancient spell, we are on the run. Because Balen is the hunted.
And if he dies, so do I.
Balen: Scar
My code of honor was respected without question … until I consumed the blood of a vampire in exchange for a mortal woman's freedom.
The Scars want me imprisoned. The Wraiths want me dead.
But the woman I can't forget needs me. And I'll risk everything to protect her.
Even if it means killing her.
Because in order for her to live—first she must die.
Full-length novel.
Come meet the
Scars
.
Scars: Immortal warriors with capabilities derived from the senses: Trackers, Sounders, Healers, Tasters, Visionaries, and the rare Reflectors. They each have what is known as an Ink, a tattoo that can be called to life.
What do you do when the man who raped you has the entire police force in his pocket? When you're called a slut, a whore, and a liar?

You get your own justice.

My name is Nami DeGrace, and six months ago I was a normal college student. I was volunteering on the campaign of a man I believed in, a man I thought to be good and noble. Then one night that man forced himself on me and everything changed.

The police didn't believe me. The media reviled me. My friends abandoned me. I dropped out of college and only have one mission in life: make him pay. That is, until Nick Law came in to my life.

Indomitable, infuriating, and irresistible, Law is complicating things.
All I craved was one night to forget about the tragic murder of my brother Marcus. Elijah Malakai seemed like the perfect person to take my mind off everything my family had endured. He was a hunter and for the first time in years, I felt safe.

But Elijah had his own tragic past. As his secrets unraveled, my world was thrown into turmoil once more.

I had to decide whether or not Elijah was worth the pain his past would bring and if I was strong enough to stand by his side and fight.
Bought just for that cover.
Love was my weakness.




In the light of the truth, no one can hide.





Derek had ignited a spark inside of my heart, a hope for a love I never expected to find. However, our connection lacked the substance it needed to burn. Weakened with resentment, our relationship crumbled under deception, slowly dissolving into ash.



I had sacrificed myself for him and paid the price.





By the time Brandon entered into my life, the longing in my heart had turned cold. But fate was not done with me. His crystal blue eyes and fluid touch revived a wish that had been frozen in time. He gave me hope once again.



Hope is a dangerous thing, especially when you dare to dream.
After loving the tv series, I finally sucked it up and bought the novel.

The year is 1945. Claire Randall, a former combat nurse, is back from the war and reunited with her husband on a second honeymoon—when she walks through a standing stone in one of the ancient stone circles that dot the British Isles. Suddenly she is a Sassenach—an "outlander"—in a Scotland torn by war and raiding border clans in the year of Our Lord . . . 1743.

Hurled back in time by forces she cannot understand, Claire is catapulted into the intrigues of lairds and spies that may threaten her life . . . and shatter her heart. For here James Fraser, a gallant young Scots warrior, shows her a love so absolute that Claire becomes a woman torn between fidelity and desire . . . and between two vastly different men in two irreconcilable lives.
Another just for the cover!

She's waiting to die

. . . . Corin Thompson is paralyzed by her obsession with mortality. Having lost both of her parents, she is terrified by the idea that she too will die young, and she loses control at any sign of illness. But when Corin connects with someone who has survived a very real brush with death, she begins to see the world in a whole new way.



He's learning to live

. . . . As Corin struggles under the weight of her neuroses, Beckett Kingsley is attempting to rebuild a life that feels all too temporary. With the ever-present threat of heart failure never far from his mind, he just wants to make the most of whatever time he has left. And that means pursuing the girl he never expected to find.





Together, Corin and Beckett finally learn to let go of their fears and take solace in everyday pleasures. Who knows what the future holds? After all, nothing lasts forever—the only promise they have is

right now

.
Funny, but did not need to be 500 pages.



Most people would describe Katherine Berger as a responsible girl with a big heart, a loyal friend who takes care of those close to her, and the possessor of a wicked sense of humor. There was something about her that most people didn't know. "My name is Kat Berger, and I love porn."





When twenty-five-year-old Kat is dragged to a porn convention by her best friend, she's both embarrassed and nervous. The last thing she ever expected was to meet someone who makes her laugh like no other. This is a story about acceptance and friendship, and a love born out of the most unexpected of places.