Hey, everyone!
It's time for
The Broke and The Bookish's
Top Ten Tuesday
! This week's topic is your 10 latest 5 star reads. I'm pretty stingy with my 5 star ratings, so I've also included 4.5 star reads. I've had a good reading year so far, so let's get right to it!
In no real order....
10. Big Rock by Lauren Blakely - 4.5 stars
A great "junk food read" that didn't require much thinking, but was still sexy and fun! Plus, that cover....
9. Iron Kissed (Mercy Thompson, #3) by Patricia Briggs - 5 stars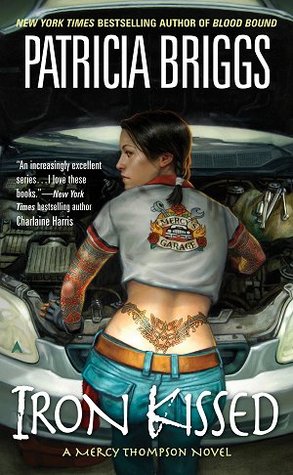 This was the first (but not the last!) Mercy book to get a 5 star rating for me! I freakin' loved this one.
8. Seduction and Snacks (Chocolate Lovers, #1) by Tara Sivec - 4.5 stars
I cried laughing from this one! My pervy side appreciated all the dirty humor, and the sex was awesome.
7. Pucked (Pucked, #1) by Helena Hunting - 4.5 stars
Sometimes I want a book that's over the top with its humor, sexy and characters. A real addictive, junk food read, and Pucked delivered.
6. Biting Cold (Chicagoland Vampires, #6) by Chloe Neill - 5 stars
Love this series, especially Merit's relationships with all the side characters!
5. Winter Wishes by Karina Halle
Such an incredible novella!
4. House Rules (Chicagoland Vampires, #7) by Chloe Neill - 5 stars
This is an addictive series with a fresh and intriguing take on vampires, plenty of heart, humor, and action. I just finished book 9!
3. The Dirt on Ninth Grave (Charley Davidson, #9) by Darynda Jones - 5 stars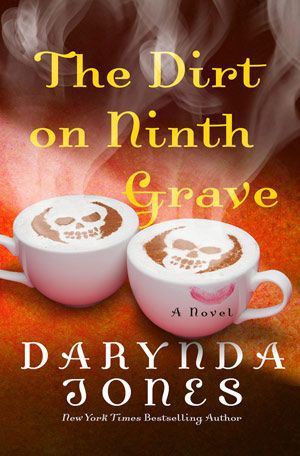 One of my favorite series, and this installment was just spectacular. Can't wait for the next one!
2. Outlander (Outlander, #1) by Diana Gabaldon - 5 stars
I watched the show first, and I definitely recommend doing it that way. I don't think I would have pushed through the slow start if not for watching the show first, but I am thrilled that I did! It was a fantastic and enthralling love story, and the history was so interesting (and I don't like history!).
The show is amazing, and I honestly preferred it slightly over the show. The second season starts in early April, and I'm impatiently waiting to dive back into this world.
1. Sustained (Legal Briefs, #2) by Emma Chase - 5 stars
I just finished this book in less than a day, and it's the second book to wind up on my Best Of 2016 shelf! So much humor, heart, and heat! I loved the all male POV, too.
- Amanda, aka The Bibliophile Babe