Time for another of these!
She's the only one who ever loved him—and the only one he can never have.
Jude lost everything one spring day when he crashed his car into an apple tree on the side of the road. A man is dead, and there's no way he can ever right that wrong. He'd steer clear of Colebury, Vermont forever if he could. But an ex-con in recovery for his drug addiction can't find a job just anywhere.
For Sophie Haines, coming face to face with the man who broke her heart is gut-wrenching. Suddenly, he's everywhere she turns. It's hard not to stare at how much he's changed. The bad boy who used to love her didn't have big biceps and sun-kissed hair. And he'd never turn up volunteer in the church kitchen.
She knows it's foolish to yearn for the man who returned all the heartsick letters she wrote him in prison. But the looks he sends her now speak volumes.
No one wants to see Sophie and Jude back together, least of all Sophie's police chief father. But it's a small town. And forbidden love is a law unto itself.
5 stars!
That...that is how you do well thought out, legitimate angst. It was intense and heartbreaking, beautiful and hopeful and I just felt SO much for both hero and heroine. Both their stories were so emotional and tugged at my heart. The flow was perfect, the side characters well developed, the romance intense and so genuine. It was well written, tackled a difficult subject and was completely addictive.
Ex-model Paige McCarty is fed up with being just a pretty face. After her ex-husband's gambling problem left her royally screwed and tragically shoeless, she started Fool Me Once Investigations with her best friends, Lorelei and Kennedy, to prevent other women from being similarly played and dismayed.

The job: act as bait for a cheating husband. The target: Matt Russo. The case should be as easy as getting a man's attention—and Paige has never had trouble with that. The problem is Matt—in all his nerdy-hot glory—turns out to be not such a scumbag after all.

And when the case hits closer to home than Paige could ever have imagined—landing her in a face-off with the mob—she wonders if taking the job just to prove that she has a brain maybe wasn't her best idea.

This second outing for the Fool Me Once team follows in the same fun, feisty footsteps as bestselling author Tara Sivec's Shame on You.
3 stars!
This was very quick, funny and overall enjoyable. The romance moved a little too fast for me, even though it was only a 3-4 hour audio and it wasn't like there was that much time for it to progress, haha. The heroine was a little flakey for my taste, but overall it was a fun read. Pretty good narration, too!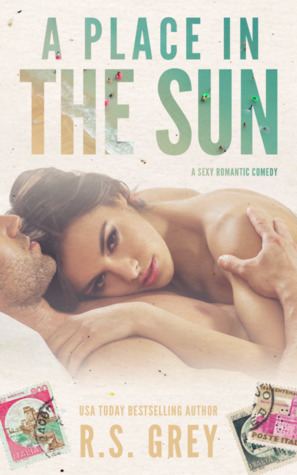 When her mother's incessant matchmaking hits an all-time high, Georgie Archibald does what any sensible woman would do: she flees the country.
Seeking refuge in the picturesque seaside village of Vernazza, Italy, Georgie's only plan is to lie low, gorge herself on gelato, and let the wine and waves wash her troubles away... that is until she wakes up in a bed that belongs to the most romantic-looking man she's ever seen.
Gianluca.
After going out of his way to rescue her, the former London financier turned mysterious recluse makes it clear that despite acting as her white knight, he has no plans to co-star in her fairytale.
But Georgie isn't asking for his heart—she's merely
intrigued
.
After all, Gianluca isn't just gorgeous—tall and tan from days spent in the sun—his touch sets her world on
fire
. With him, Georgie experiences the most intoxicating passion she's ever known, and it only takes a few steamy nights for her to realize that sometimes running away from trouble is the best way to find it.
3 stars!
Positive firsts: the setting was stunning. Absolutely gorgeous, rich and vivid. I could perfectly picture everything and all I want now is to jet off to Italy. The idea of renovating an old bed and breakfast was interesting, too! I liked Luca for the majority of the book.
I absolutely despised the heroine. She was a 27 year old and acted like a jealous, moronic, insensitive idiot.
There was also a bit at the end where it went exceedingly out of character, and that "twist" felt cheap and lazy to me.
The rules: no kissing on the mouth, no staying the night, no telling anyone, and above all... No falling in love
Anna Jones just wants to finish college and figure out her life. Falling for star quarterback Drew Baylor is certainly not on her to do list. Confident and charming, he lives in the limelight and is way too gorgeous for his own good. If only she could ignore his heated stares and stop thinking about doing hot and dirty things with him. Easy right?
Too bad he's committed to making her break every rule...
Football has been good to Drew. It's given him recognition, two National Championships, and the Heisman. But what he really craves is sexy yet prickly Anna Jones. Her cutting humor and blatant disregard for his fame turns him on like nothing else. But there's one problem: she's shut him down. Completely.
That is until a chance encounter leads to the hottest sex of their lives, along with the possibility of something great. Unfortunately, Anna wants it to remain a hook up. Now it's up to Drew to tempt her with more: more sex, more satisfaction, more time with him. Until she's truly hooked. It's a good thing Drew knows all about winning.
4.5 stars!
This was a very pleasant New Adult novel, with a realistic and believable plot, developed side characters, and great chemistry. There was just enough emotion to give it some depth, with plenty of humor and sexy times to balance it out. A very solid read!
CRUDE. ARROGANT. A**HOLE.
No doubt about it, Sebastian 'Oz' Osborne is the university's most celebrated student athlete—and possibly the biggest douchebag. A walking, talking cliché, he has a filthy mouth, a fantastic body, and doesn't give a sh*t about what you or anyone else thinks.
SMART. CLASSY. CONSERVATIVE.
Make no mistake, Jameson Clarke may be the university's most diligent student—but she is no prude. Spending most of her time in the hallowed halls of the library, James is wary of pervs, jocks, and douchebags—and Oz Osborne is all three.
She's smart, sarcastic—and not what he expected.
…EVERY DOUCHBAG HAS HIS WEAKNESS.
He wants to be friends.
He wants to spend time with her.
He wants to drive her crazy.
He wants…
Her.
5 stars!
I honestly wasn't expecting much from this one based on the cover and description, but after seeing some of my trusted reviewers giving 4 and 5 star ratings, I decided to check it out. I'm so glad I did!
It's a friends to lovers, and you all know I can't resist that. The hero was kind of a douche at time (hello, title), but not in a malicious way (if that makes sense). The heroine was relatable and well grounded, and their chemistry was off the charts. It was sweet, realistic, and had no angst. Highly recommend!