Hey, all!
It's
Top Ten Tuesday
by
The Broke and The Bookish
! This week's topic is top ten underrated books, either that you've read in the past year or in general. Let's get to it!
Fisher,
I guess this is it, huh? After fourteen years together, starting a life of our own on this island, five deployments and countless letters I've written you through it all, I finally go out to the mailbox and see something I've always dreamed of: an envelope with your handwriting on it. For one moment, I actually thought you'd changed your mind, that all the awful things you said to me were just your way of coping after everything you'd been through. I was still here, Fisher. I was still here, holding my breath, waiting for you to come back even though you told me you never would. You always said you'd find your way back to me. Out of all the lies you've told me, this one hurts the most.

Enclosed you will find the signed divorce papers, as requested.
I hope you find what you're looking for. I'm sorry it wasn't me.
Lucy
To get the ending they want, Lucy and Fisher will have to go back to the beginning. Through the good and the bad, they'll be reminded of why they always made their way back to each other, and why this time, one way or another, it will be the last time.
This book...this book! Such an emotional and intense love story!
She is pretty and talented - sweet sixteen and never been kissed. He is seventeen; gorgeous and on the brink of a bright future. And now they have fallen in love. But... they are brother and sister.
Seventeen-year-old Lochan and sixteen-year-old Maya have always felt more like friends than siblings. Together they have stepped in for their alcoholic, wayward mother to take care of their three younger siblings. As defacto parents to the little ones, Lochan and Maya have had to grow up fast. And the stress of their lives—and the way they understand each other so completely—has also brought them closer than two siblings would ordinarily be. So close, in fact, that they have fallen in love. Their clandestine romance quickly blooms into deep, desperate love. They know their relationship is wrong and cannot possibly continue. And yet, they cannot stop what feels so incredibly right. As the novel careens toward an explosive and shocking finale, only one thing is certain: a love this devastating has no happy ending
Forbidden was the most uncomfortable book I've ever read. It challenged my way of thinking, tore at my heart, and left me feeling raw.
School psychologists aren't supposed to write books about sex. Doing so would be considered "unethical" and "a fireable offense." Lucky for you, ethics was never my strong suit.
After spending years trying to spice up my sex life, I gave up and took to my journal. Perhaps my gorgeous, cold, number crunching husband simply wasn't capable of the kind of passion I'd come to expect. After all, my ex-boyfriends—a skinhead turned US Marine turned motorcycle club outlaw, a baby-faced punk rocker out on parole, and a heavy-metal bass player—were every bit as tattooed and testosterone-fueled as the leading men in my favorite romance novels. If I couldn't have that kind of passion again in real life, at least I could write about it. Right? Nobody had to know. It would be my little secret.
Well, guess what? My husband read that shit.
And guess what else? He upped his fucking game.
Drunk with power and under the dubious advisement of my best friend and colleague, I began testing the limits—crafting journal entries specifically designed to manipulate Ken's behavior. For the most part, he responded beautifully…except when he didn't.
Told through actual journal entries, steamy short stories, personal emails, a few haikus, and at least one dirty limerick, 44 Chapters About 4 Men chronicles the year I spent toying with my husband's mind and ignoring all ethical standards of psychology. I decided to publish it in the hopes that someone out there might benefit from my discovery—or at least laugh at it—but in doing so I'm risking more than just my career. If word of this book gets back to Ken, I could lose the very man I've worked so hard to perfect.
Hilarious, relatable, and a pleasant
surprise!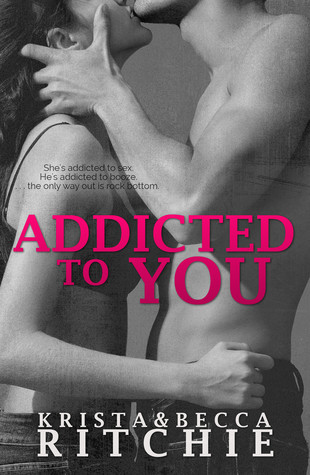 She's addicted to sex. He's addicted to booze…the only way out is rock bottom.

No one would suspect shy Lily Calloway's biggest secret. While everyone is dancing at college bars, Lily stays in the bathroom. To get laid. Her compulsion leads her to one-night stands, steamy hookups and events she shamefully regrets. The only person who knows her secret happens to have one of his own.

Loren Hale's best friend is his bottle of bourbon. Lily comes at a close second. For three years, they've pretended to be in a real relationship, hiding their addictions from their families. They've mastered the art of concealing flasks and random guys that filter in and out of their apartment.

But as they sink beneath the weight of their addictions, they cling harder to their destructive relationship and wonder if a life together, for real, is better than a lie. Strangers and family begin to infiltrate their guarded lives, and with new challenges, they realize they may not just be addicted to alcohol and sex.

Their real vice may be each other.

New Adult Romance recommended for readers 18+ for mature content
Very angsty, but really well done and the angst has a truly valid reason. It's really messed up at times but I can't help but love this series!
Damon Atwood was Hollywood's golden boy. Having won an Oscar at the tender age of thirteen, he had the life many could only dream about. But his success came at a price, and after a short but fruitful film career, he chose to live a life of obscurity on a remote Scottish island. Almost a decade later he's finally ready to make his return, starting with a lead role in a musical on London's West End.
As a choreographer's assistant, Rose Taylor has always faded into the background. She watches shows come to life from the side lines, but has never craved the attention of stardom. When rumours begin circulating of Damon's involvement in her latest gig, she doesn't predict how she will be thrust into the limelight, nor how the mysterious and strangely introverted man will need her to teach him how to be a star again.
Rose knows that show crushes don't last. Actors fall for each other during the intensity of a production, often losing themselves in their roles. These kinds of affairs burn bright and then they fade. The question is, should Rose let herself shine with Damon, or guard her heart from being broken after the final curtain call?
Funny and relatable heroine, sexy Scottish hero, and set to a production of Moulin Rouge! Loved. <3
What happens when the kink between the pages leads to heat between the sheets?
All Blake Crawford wants is to pass his creative writing course, get his university degree, and take over his dad's ailing family business. What Amanda Newland wants is to graduate at the top of her class, as well as finally finish her novel and prove to her family that writing is a respectful career.
What Blake and Amanda don't want is to be paired up with each other for their final project, but that's exactly what they both get when they're forced to collaborate on a writing piece. Since Amanda thinks Blake is a pushy asshole (with a panty-melting smirk and British accent) and Blake thinks Amanda has a stick up her ass (though it's a brilliant ass), they fight tooth and nail until they discover they write well together. They also may find each other really attractive, but that's neither here nor there.
When their writing project turns out to be a success, the two of them decide to start up a secret partnership using a pen name, infiltrating the self-publishing market in the lucrative genre of erotica. Naturally, with so much heat and passion between the pages, it's not long before their dirty words become a dirty reality. Sure, they still fight a lot, but at least there's make-up sex now.
But even as they start to fall hard for each other, will their burgeoning relationship survive if their scandalous secret is exposed? Or are happily-ever-afters just a work of fiction?
I was literally laughing out loud while reading this. The heroine also has a good name. ;)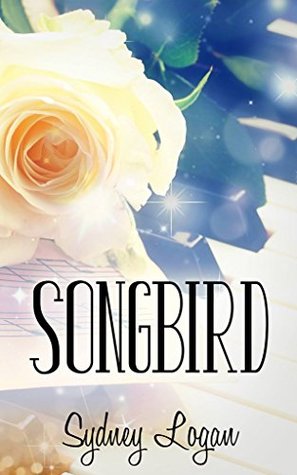 Callie Franklin doesn't do one night stands.

Ever.

She's far too responsible and focused on her career to ever let herself give in to temptation. But, on the eve of her best friend's wedding, she meets that temptation . . .
And his name is Devin McAllister.

Devin, on the other hand, has no problem with meaningless hookups. The very last thing he needs—or wants—is a relationship.

Relationships come with strings.

Relationships come with heartbreak.

A late-night encounter in the hotel's piano bar finds the two unable to resist each other. With her angelic voice and bright blue eyes, Devin's sure he's never met anyone as beautiful as his Songbird.

Six weeks later, when two pink lines confirm Callie's worst fears, she and Devin have to face the consequences of their wild weekend.

And they have to deal with each other—whether they like it or not.

With a love story that's far from traditional, Callie and Devin begin to wonder if their one-night stand could turn into something neither of them anticipated.

A happily ever after.
Aside from friends to lovers, surprise pregnancies are one of my favorite tropes, and I don't even know why. This one was so sweet!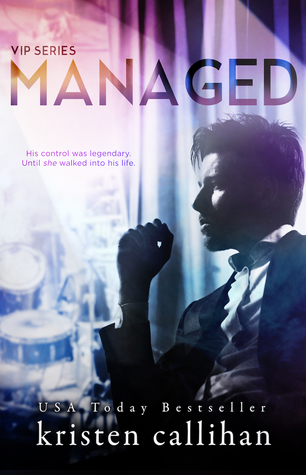 It started off as a battle of wits. Me: the ordinary girl with a big mouth against Him: the sexy bastard with a big...ego.

I thought I'd hit the jackpot when I was upgraded to first class on my flight to London.

That is until HE sat next to me. Gabriel Scott: handsome as sin, cold as ice. Nothing and no one gets to him. Ever. He's a legend in his own right, the manager of the biggest rock band in the world, and an arrogant ass who looks down his nose at me.

I thought I'd give him hell for one, long flight. I didn't expect to like him. I didn't expect to want him. But the biggest surprise? He wants me too. Only in a way I didn't see coming.

If I accept his proposal, I leave myself open to falling for the one man I can't manage. But I'm tempted to say yes. Because the real man beneath those perfect suits and that cool façade just might be the best thing that's ever happened to me. And I just might be the only one who can melt the ice around his heart.

Let the battle begin…
I loved everything about this book!
CRUDE. ARROGANT. A**HOLE.
No doubt about it, Sebastian 'Oz' Osborne is the university's most celebrated student athlete—and possibly the biggest douchebag. A walking, talking cliché, he has a filthy mouth, a fantastic body, and doesn't give a sh*t about what you or anyone else thinks.
SMART. CLASSY. CONSERVATIVE.
Make no mistake, Jameson Clarke may be the university's most diligent student—but she is no prude. Spending most of her time in the hallowed halls of the library, James is wary of pervs, jocks, and douchebags—and Oz Osborne is all three.
She's smart, sarcastic—and not what he expected.
…EVERY DOUCHBAG HAS HIS WEAKNESS.
He wants to be friends.
He wants to spend time with her.
He wants to drive her crazy.
He wants…
Her.
My latest favorite!
The first in USA TODAY bestselling author Alice Clayton's Redhead series is a playful and erotic romance between an aspiring actress and Hollywood's hottest new leading man.
When Grace Sheridan returns to Los Angeles to become a working actress, it's a second shot at a life-long dream. With some help from her best-friend agent, will that dream become a reality—or at thirty-three, has Grace missed her chance at the big time? And when an unexpected sizzling romance with Jack Hamilton, the entertainment industry's newest "it" boy, threatens to shine an uncomfortable spotlight on her life, how will that affect her career…and his?
Funny, borderline neurotic Grace is perfect in her imperfections, and the sexual chemistry between her and charming yet blissfully unaware Jack is off the charts. With laugh-out-loud dialogue and a super-steamy romance that will get your heart racing, sneaking around in L.A. and dodging the paparazzi has never been so fun.
This series really embodies everything Alice Clayton is!