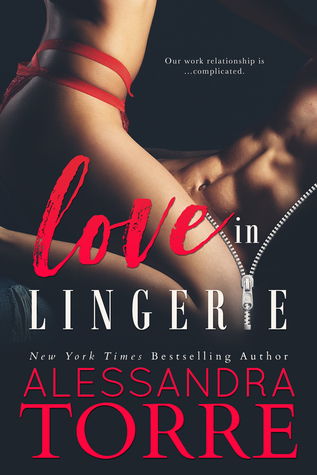 I hired her to fix my company, to bring Marks Lingerie back to life. I didn't expect her to become my friend. I didn't expect to fall in love with her.
The first rule of business is to never touch your employees. I think there is another rule about not falling for your best friend—a rule against imagining the curves of her body, or the way her breathing would change if I pulled down her panties and unzipped my pants.
Now, I can't wait any longer. I'm tossing out the rules.
Damn the company.
Damn our friendship.
Damn my fears.
4.5 stars!
I've had this author on my TBR for well over a year, and I finally got around to trying her out with this recent release. I was very pleasantly surprised!
It's a slow burn (emphasis on slow!) romance, and spans a good chunk of time. We get to see the characters' relationship evolve right from the start, and it gave a lovely and deep emotional connection.
I enjoyed both hero and heroine, and liked how everything was pretty much solely focused on the couple. It gave it an introspective feel and put me in the characters' shoes.
The first in the new SAINTS OF DENVER series from NYT bestselling author of the MARKED MEN series, Jay Crownover
Sometimes you have to tear everything down to build something new…
Sayer Cole is frozen inside. At least, that's what it's felt like for as long as she can remember. She's yet to let anyone past her icy exterior – and the one guy she thinks might melt her heart couldn't possibly be interested in someone so uptight.
Rough, hard and hot-as-hell, Zeb Fuller has rebuilt his life and his construction business since protecting his family sent him to jail all those years ago. His elegant client, Sayer, makes him feel like a Neanderthal in denim, but despite the many hints that he's been dropping to get to know her better, she seems oblivious to his charms.
Just as things finally start to heat up, Zeb's past comes back to haunt him and he needs Sayer's professional help to right a wrong and to save more than himself. As these opposites dig in for the fight of their lives, fire and ice collide in an unstoppable explosion of steam…
4 stars!
I'm a big Crownover fan, and overall enjoyed this book. The hero was to die for, the relationship with his surprise son tugged at my heart strings, and I really enjoyed the side characters. Since this book is interconnected with with her other books, I enjoyed checking up on old characters, and was intrigued by the ones I hadn't yet read.
Two things took away from this story for me. One was that it was a little too wordy; I wanted more dialogue and interaction.
The second was the heroine. She got on my nerves and made me tired of her when she had too much page time. It wasn't because she didn't jump right into a relationship (good for her!), but she just..I dunno, didn't work for me. She had some issues, but I felt like she was too wrapped up in them and too intent on making those issues known. The other characters had issues too, especially the hero, but it didn't consume them the way they did her.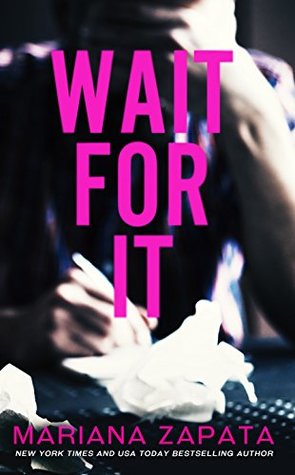 If anyone ever said being an adult was easy, they hadn't been one long enough.

Diana Casillas can admit it: she doesn't know what the hell she's doing half the time. How she's made it through the last two years of her life without killing anyone is nothing short of a miracle. Being a grown-up wasn't supposed to be so hard.

With a new house, two little boys she inherited the most painful possible way, a giant dog, a job she usually loves, more than enough family, and friends, she has almost everything she could ever ask for.

Except for a boyfriend.

Or a husband.

But who needs either one of those?
5 stars!
I absolutely loved everything about this book. The heroine was spectacular, and has become one of my most favorite contemporary heroines to date. Her voice was honest, kind, genuine and really relatable.
I love romances with kids in them, and this one was so well done. Finally, a book where the kids have personalities and also act age appropriately! Both the boys in Wait For It brought so much for the story, made me laugh, and pulled at my feels.
Don't even get me started on the hero. *swoon*
It's very long, at almost 700 pages, but it really didn't feel like it. Everything flowed smoothly and easily, and it just...worked. So well. Loved it!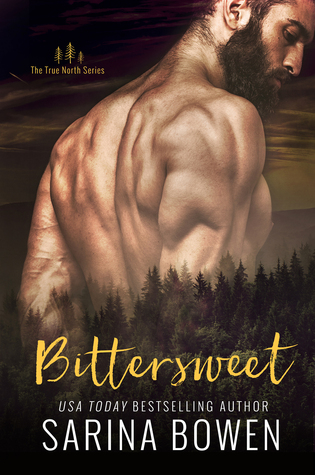 The new series is set in Vermont. True North is populated by the tough, outdoorsy mountain men that populate the Green Mountain State. They raise cows and they grow apples. They chop a lot of wood, especially when they need to blow off steam. (Beards are optional but encouraged.)

If you can't stand the heat, get out of the orchard.

The last person Griffin Shipley expects to find stuck in a ditch on his Vermont country road is his ex-hookup. Five years ago they'd shared a couple of steamy nights together. But that was a lifetime ago.

At twenty-seven, Griff is now the accidental patriarch of his family farm. Even his enormous shoulders feel the strain of supporting his mother, three siblings and a dotty grandfather. He doesn't have time for the sorority girl who's shown up expecting to buy his harvest at half price.

Vermont was never in Audrey Kidder's travel plans. Neither was Griff Shipley. But she needs a second chance with the restaurant conglomerate employing her. Okay—a fifth chance. And no self-righteous lumbersexual farmer will stand in her way.

They're adversaries. They want entirely different things from life. Too bad their sexual chemistry is as hot as Audrey's top secret enchilada sauce, and then some.
4 stars!
This book made me hungry. And gave me a strong desire to move to Vermont and find a cider making farmer.
Loved the family dynamic, loved the gorgeous setting, loved the farm to table ideas, adored the hero, and the heroine was okay, but not great. Overall a solid start to this series!
From USA Today Bestselling Author, Renée Carlino, comes a totally unique love story that is sure to make you question what's out there . . . or who.
"My guardian angel is a drunk."
Evelyn Casey's life is at a standstill. She's in her mid-twenties, struggling with the dating scene in San Francisco. Nothing seems to be working out, and she's starting to think that she'll live out her days in her crummy apartment with her overbearing roommate, Brooklyn. It's absurd, but sometimes Evey longs for a guardian angel to show up and save the day.
And then he does. Seriously. His name is Lucian and he's a guardian angel, been on the job for two thousand years. His sudden presence in her life is both good—he's brilliant, witty, and warm—and bad—he's brilliant, witty, warm, and hot as ----. But as perfect as Lucian seems, he's got problems of his own. He's taken up drinking and he's brazenly inserted himself into Evey's life, going against the greatest cosmic law ever created.
For Evey, the rules are simple: You are not allowed to hook up with your guardian angel. But sometimes fulfilling your destiny requires a leap of faith, a confrontation with God.
Yes, God as in God.
1.5 stars!
This...oy. Where do I even start here?
I'm not a big Renee Carlino fan. I've read a few of her books and didn't care for them past 3.5 stars, but I always respected her writing and found her to be a solid author, just one that wasn't for me.
This book didn't even feel like she wrote it. It truly read like bad fan fiction; it was full of plot holes, had no character development, the pacing was so choppy, and overall it was a massive disappointment.